Since 1991, SIHH has made its mark as the foremost event in fine watchmaking. This is where, each January the exhibiting Maisons present their latest timepieces. The newest trends in watchmaking are seen first at SIHH.
Hermes, Cartier, IWC, Audemars Piguet, Van Cleef Arpels, Montblanc, Panerai and the likes of 35 of the world's most revered luxury watch brands came together at the Salon International de la Haute Horlogerie (SIHH) watch fair in Geneva, this year. All to present some stunning watches to selective journalists and watch collectors. After putting in years of research and innovation, expert watchmakers wait for this time of the year to flaunt the fruits of their hard work before horology connoisseurs.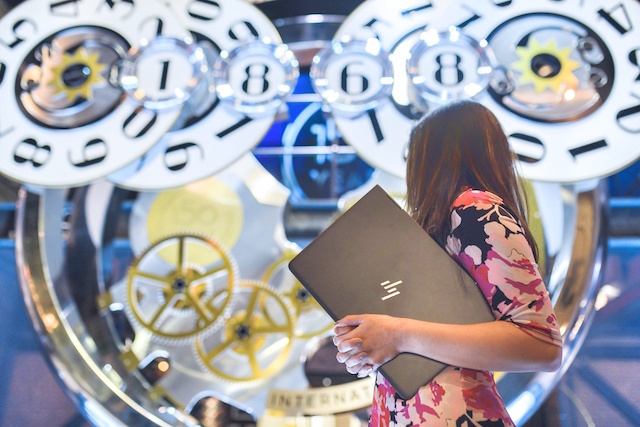 For any journalist invited to SIHH, the preparations begin at least four months in advance. Everything from booking photographers, appointments with every watch brand to bringing work units together, all of this information and data coagulates in one place; the laptop!
With high heels as part of my daily uniform, I preferred to carry a lightweight laptop to avoid any fashion faux pas!
HP Spectre x360 seemed to be my best bet as my hassle-free coverage partner at SIHH. It is fluid and firm with an end-to-end 13.3-inch touch screen. Most importantly, the x360 is weightless, a mere 1.2 Kgs.
Its matte finish complemented my outfits and doesn't slip from the hand while looking attractive!
This year, SIHH reached about 288 million people worldwide mostly through online content. Thankfully Luxuryvolt's online coverage faced no hitches because of the reliability of HP Spectre x360.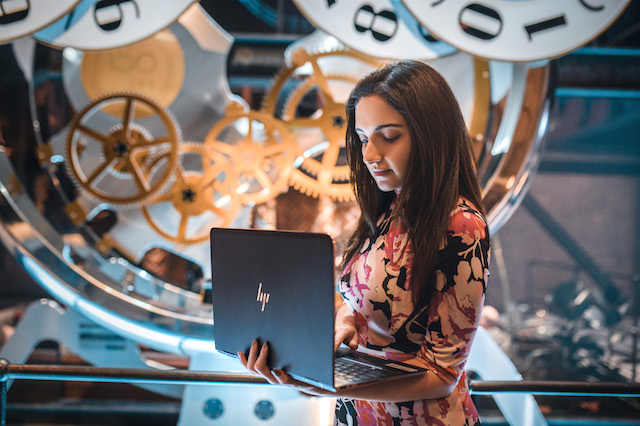 HP's stylish laptop has the super powerful Intel Core i7 processor and Intel HD graphics 620 with good battery strength. I managed to key in notes all day, in a day that comprised of 15 meetings without recharging the laptop!
A big pressure point in any big event coverage is the presence on social media. We had to be the best and extremely quick. There are heavy images that have to be processed in RAW formats that often tend to faint any powerful machine. But not HP Spectre x360! I loaded several GB of data while editing my videos and posting social media content, simultaneously without any blackouts!
The HP Spectre x360, as its name suggests, has the ability to flip its screen all the way and become a tablet, that too with USB slots. What a plus point that is! Journalists get all their data on pen drives from various watch brands. Dumping data from pen drives to work machines is so much quicker when one is not hunting for a USB adaptor. At SIHH every second counts!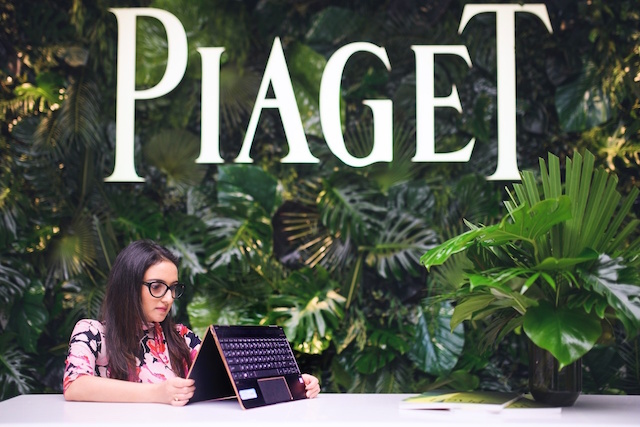 Love that it converts into stylish tablet without any hindrance. Its compact and makes for easy multitasking. I got to catch up and review SIHH coverage even during lunch breaks with the ease.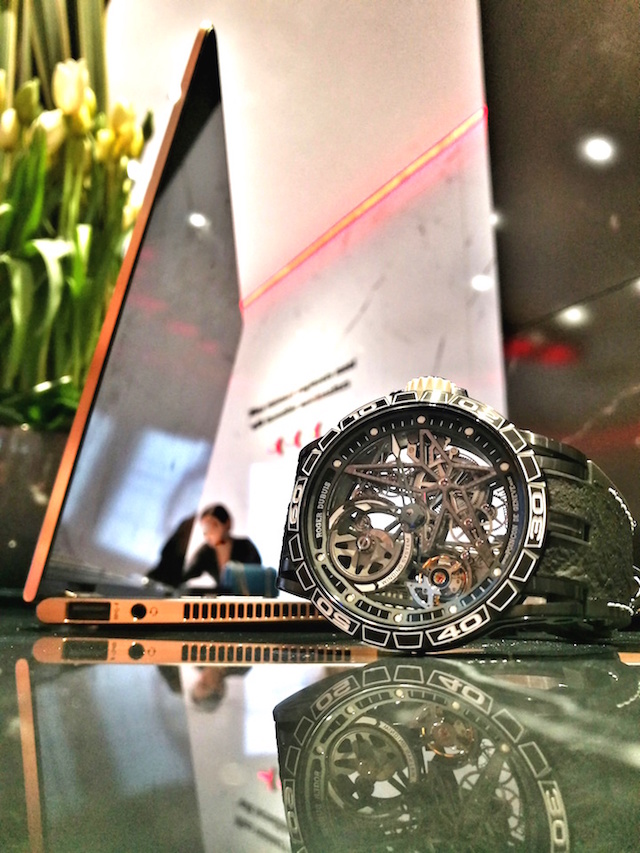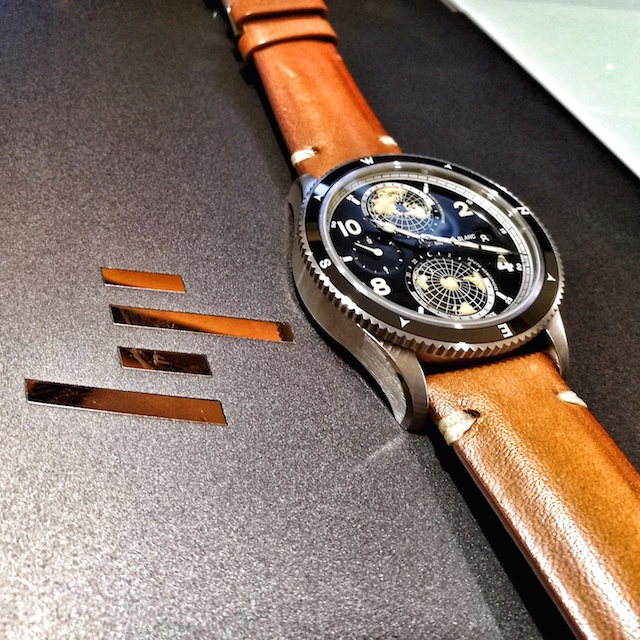 The event is hosted every year in January for 4 to 5 days. This year it welcomed about 15,000 selective visitors to Geneva's Palexpo, including Benedict Cumberbatch, Bradley Cooper, Adriana Lima, Dev Patel and Cate Blanchett. It remains a focal point for everyone across the sector, putting them right there where decisions are made and the history of watchmaking takes shape