It is freakishly easy for Ulysse Nardin to impress at every watch fair it participates in. Their formula is simple = pure innovation that is true to the DNA of horology. Novelties genuinely mean something new at Ulysse Nardin. I admire how the brand produces technically advanced watches and remains uncompromising on the aesthetic aspect. Sometimes I find myself to be a bit biased towards the brand because it makes one of my all time favourite Freak series watches. Somehow the freak style ticks well with the younger generation, too. (Well not technically cause it does not have ticking hands!) It tells time through parts of its visible movement and does not use hours and minutes hands like most watches.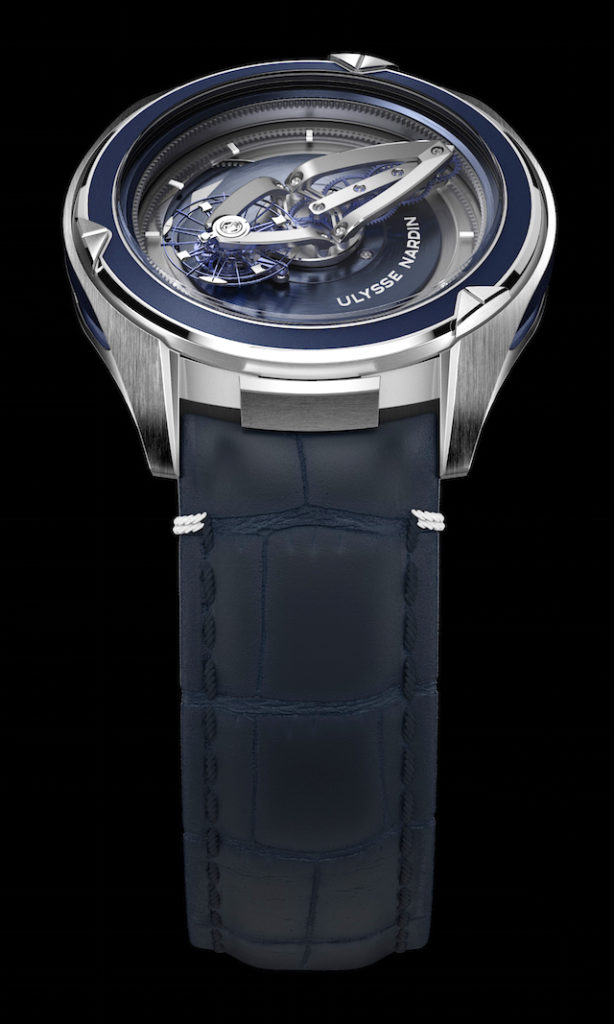 For a brand that aims to always evolve, what defines Ulysse Nardin beyond being 'Freaky'? Will Ulysse Nardin up the throttle and apprise to benefit with the digitally connected world about its innovations? I spoke with Jean-Christophe Sabatier, Marketing product director, Ulysse Nardin about the SIHH 2018 new watches and about connecting with the freakin younger digitally obsessed, potential Swiss watch buyers.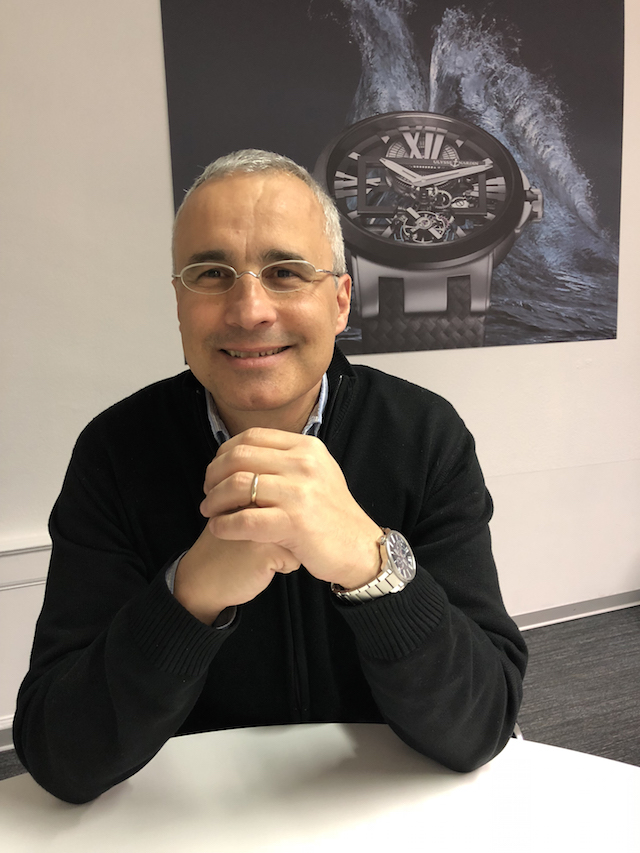 Luxuryvolt: A very apparent question to begin with, how is the new Freak different from its predecessors?
Jean-Christophe Sabatier: In the Freak Vision, we have kept the uniqueness of the concept, which means in this Freak, too you have no crowns, no hands and no dial. You set the time in the watch by using the bezel! The movement indicates the Minutes, and the barrel indicates Hours. The Freak watches are so unique that they cannot be copied. You cannot find counterfeit of the Ulysse Nardin Freak watches. This concept was launched in 2001. It is freaky! The Freak collection is where we are displaying our capacity of innovation. We are adding to the story with the new Freak Vision this year. It is important launch for us. What you will find with Freak Vision is our 'vision' of the future. Last year we presented the Vision 2 – our concept watch. In Freak Vision we have ticked 3 of the 10 innovations that were presented in the concept watch – Vision 2. The main one is the new revolutionary winding system called the grinder. It is an incredible step for the industry. If you look at all the mechanical automatic watches, you will see winding is done with an oscillating weight. I think it is boring now!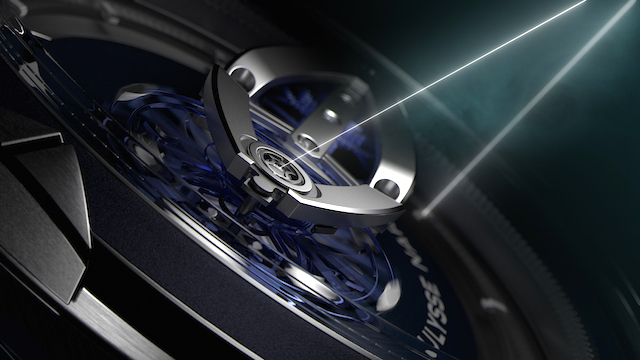 Ours is a system, which works with blades, with flexibles. The principal of the system is that you don't work on oscillation of the mass but on the translations. For eg if you cycle, in a certain position you will have a yield effect. The purpose of the grinder is to avoid the yield effect. As the system works in translation. Even if you move your wrist just a little bit, you will have an answer from the system, it will move a little bit. You will having a winding effect even for a small move of the wrist. This system is an oscillating weight that moves between blades. Whatever the movement you do, energy will be generated. At the end it is twice more efficient.
Luxuryvolt: How does Ulysse Nardin propose to vow the new generation or the millennials to invest in such high end watches. The new generation might own a Ulysse Nardin watch but will mostly be seen wearing the Apple watch instead.
Jean-Christophe Sabatier: I think it is coincidence that you mention Apple because we have a new member in our team who has joined us from Apple. He is 42 years old and I think it shows that he really believes that we have a future. If he joins Ulysse Nardin it is because he believes that we have something to propose to the younger generation. We do have to address that generation with a proposal that will be more modern and will adapt to their need. My new CEO underlining that the most important is the client experience at Apple. At the shop level and also the product experience, when you wear it. We need to improve in our industry our product proposal, we should keep the level of perfection but it is not enough. But in future we have to work more on the cool effect brought from design and communication. Reason why we have our special hashtag #freakmeout. It is more and more important to align the product and the communication message and also the sales experience. At SIHH you will see very strong pieces product wise with technical message but it is not enough we try to bring the cool factor.
We are doing great efforts in terms of design. We do not only display mechanical complications and this is our main evolution.
Luxuryvolt: How do you plan for a digital audience and the feedback you get from them?
Jean-Christophe Sabatier: The brand is taking a lot efforts for digital. At the end the purpose of digital communication is to create a direct contact between the brand and the consumer. The two elements we are interested in most are digital and manufacture visits. We bring clients directly to our manufacture. We bring them in the workshop, open all the doors. They discuss directly with engineers and watch makers. This is a strong move for our industry.
Luxuryvolt: Say there is a 24 year old young entrepreneur who earns millions of dollars but chooses only to wear a smart watch but has the potential to own and appreciate an Ulysse Nardin How do you convince such a target audience.
Jean-Christophe Sabatier: I believe that we are all more and more connected and overwhelmed by that phenomenon. It is very important for the watch making brands ot use Social media to reach clientele and discuss through it. The young generation you talk about will also want to switch off, put the smart watch on the table and wear the Ulysse Nardin Freak Vision instead. He can take it to his private island and have a great expression of his taste for futuristic technology. Switch off from the overwhelming connected world and wear something for his own pleasure. We are not Apple and we should not try to compete with Apple. We need to offer an alternative to that kind of products. many of our customers are wearing the Apple watch on Tuesdays and are very happy to take their Ulysse Nardin for the Friday evening spin.