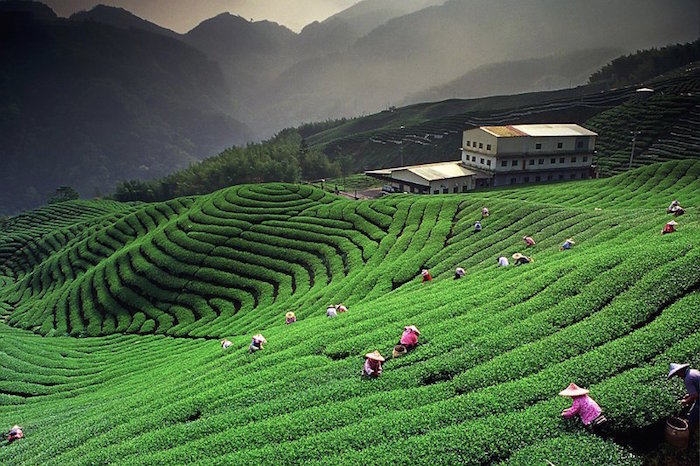 As curious as it may sound, George Orwell the author of well known fictional dystopia was a keen lover of tea. Such was his love that he even wrote a piece on 'making a nice cup of tea' in the mid 1940s. He made some very detailed notes such as the fact that tea could only be made perfectly in small quantities, in a pre-warmed tea-pot, completely avoiding strainers since they 'imprisoned' tea. Orwell was forthright is stating his preference for tea, he said, that the most comforting tea had to be Indian tea.
So the following recommendation comes for those who aren't necessarily tea lovers like our dear friend George, but those who prefer quietude to frenzy. Its for those who like their holidays to be memorable in a charming sort of way, this journey goes beyond the journey of tea and it's one worth taking. Here's our list of the best luxury holiday stays at tea gardens for Chai lovers.
There is plethora of options when it comes to tea garden holidays, from heritage bungalows amidst colonial tea estates, to more contemporary eco-friendly homestays, to bungalows in the middle of tea pluckers' villages. These tea garden holidays will tingle your senses and brew just the perfect break for you. Here is our list of our most favourite Luxury tea garden stays in India.
Vivanta by Taj Madikeri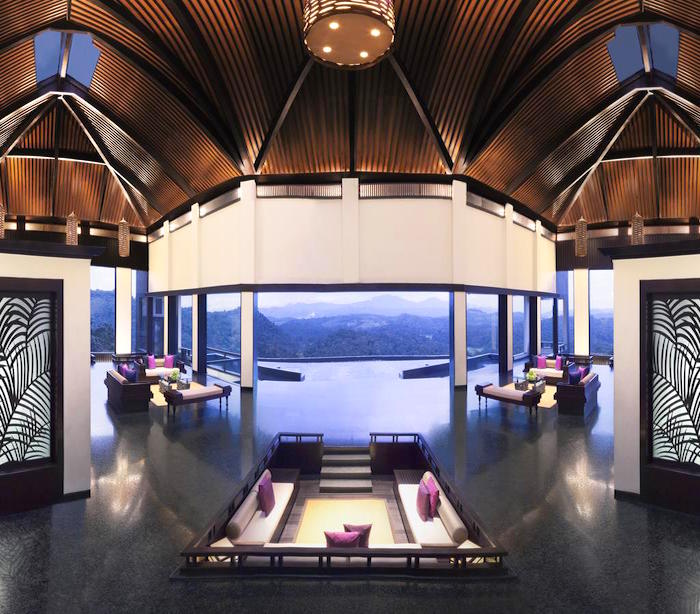 Madikeri in Karnataka is the headquarters of the beautiful and unique district of Coorg.
Known for its brave men, its gorgeous women and of course its vast tea gardens,
Coorg is often referred to as the 'Scotland of the East'. Situated in the lofty Western
Ghats, Vivanta by Taj Madikeri is the latest addition to the Taj family. Set in the climes of
a quiet rainforest, this eco -friendly resort oozes of freshness. Invigorate yourself in their
relaxing indoor pool with a retractable roof, fill your lungs with crisp air in their Buddha
garden and satiate your palette in their strawberry farm!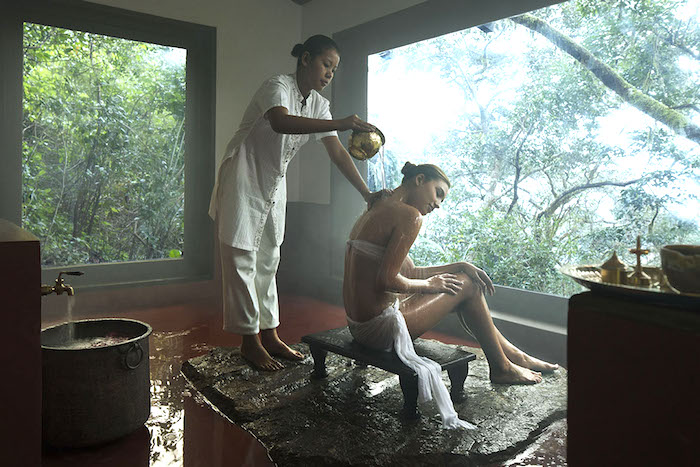 Spread across 180 acres of lush greenery, the property has over 60 luxurious rooms equipped with the latest comforts. If this is only vacation you can make before a hectic work schedule then don't miss the traditional massage at the Jiva Grande Spa and relish some authentic Coorgi cuisine at Nellaki.
Glenburn Tea Estate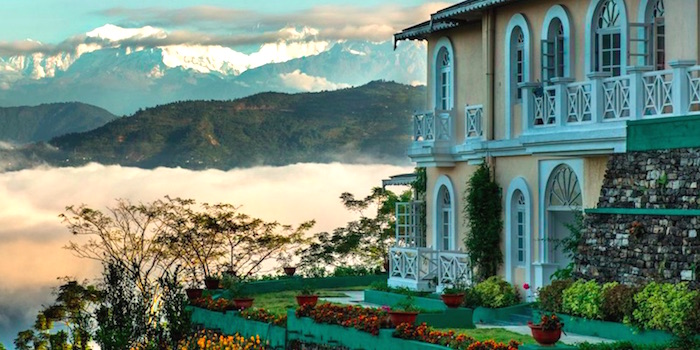 Darjeeling Tea is perhaps one of India's best-known exports around the world and sure
enough Glenburn Tea Estate in Darjeeling is perhaps the most sought after when it comes to luxury Tea Holidays. Arching over a cliff and overlooking the mighty Kanchenjunga mountain range, this estate offers a one of a kind experience to the tea traveller.
Tracing its antecedents to a Scottish Tea Company about 150 years back, Glenburn has taken special care to preserve some of the most heart-warming remnants of our colonial past. The mood is set as a four-poster bed; a fireplace and old maps and prints take you back in time. The gastronomical experience at Glenburn is worth writing home about. As one indulges in some tea-leaf pakoras, Tibetan momos and Burmese Khow Suey. If that doesn't make you salivate then you ought to know that Glenburn bakes its own bread, cakes and cookies. There is even some in house marmalade thrown in for a tinge of fruity freshness at breakfast. Summer months are ideal for a walk down hill to the river Rung Dung. You could wet your toes or perhaps even take a dip in the river. There is a lodge and campsite at the riverbank if you want to indulge in nature; you may even spot a hornbill or a crested kingfisher during your walk around the lodge.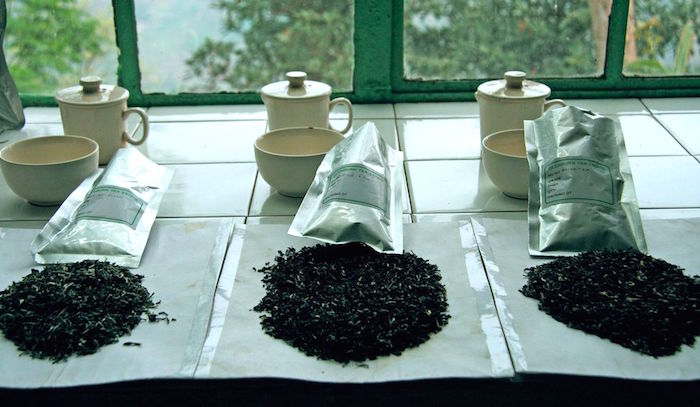 Glenburn lives up to its reputation of offering one of the best tea stays in India. Glenburn luxury tea activities include one of the most authentic tea making experiences where one learns how to pluck tea leaves in the two leaves and a bud method, followed by all the intricate processes involved in making tea such as withering, rolling, fermenting, drying and sorting. The tour ends at a much-awaited tasting session, with a range of teas on the offering.
Briar Tea Bungalows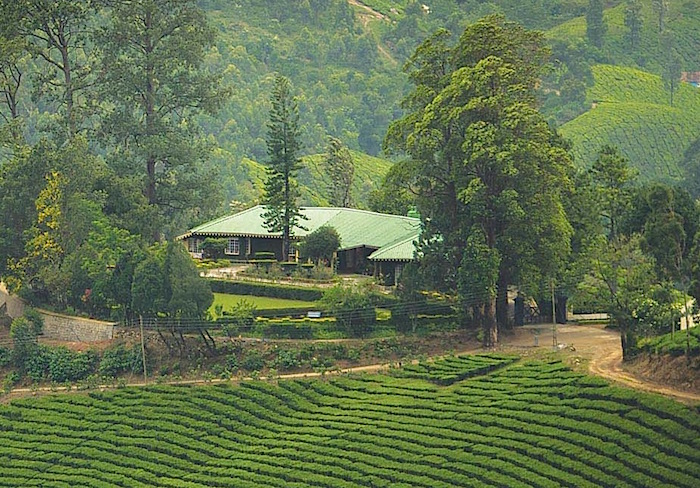 Our next listing takes you to another popular tea hub, the Briar Tea Bungalows in Kerala.
Hosted by the Woodbriar group, Briar Tea Bungalow in the Talayar Valley in Munnar is
one of the three properties offered by the group that includes Valparai and Megamali. Briar Tea Bungalows is a short drive from the city of Munnar. The journey itself is worth writing about as one passes through endless green mountains and small waterfalls. The well-known game reserve, Eravikulam National Park lies close to the estate.
Imagine being surrounded by 2500 acres of lush green plantations of tea and some coffee, and a clear sky above. There couldn't be a better time or place for that mid- afternoon snooze on a cozy hammock. Unless of course, the aroma of freshly brewed tea lures one into a 'Tea Manufacturing Workshop', where you shall produce your own tea in a mini tea factory. If travellers' testimonials were any assurance then you'd know that this tea-making journey is a once in a lifetime experience. Enough reasons for this property to make it to our best tea garden stays in India.