The OnePlus 5T continues with the tradition that OnePlus started with the OnePlus 3T. The OnePlus 3T was an improved variant of the OnePlus 3 that was launched 6 months after to keep the device updated with latest features. The OnePlus 5T does the same for the OnePlus 5. Priced at 32999 INR and 37999 INR OnePlus5T embraces the new 18:9 aspect ratio display and comes with few improvements in the camera plus a brand-new Face unlock feature; all of these things are features that the users expect and demand from a flagship product. OnePlus 5T replaces the OnePlus 5. While this means that the OnePlus 5 is discontinued, the company has offered the 5T at the same price as the OnePlus 5.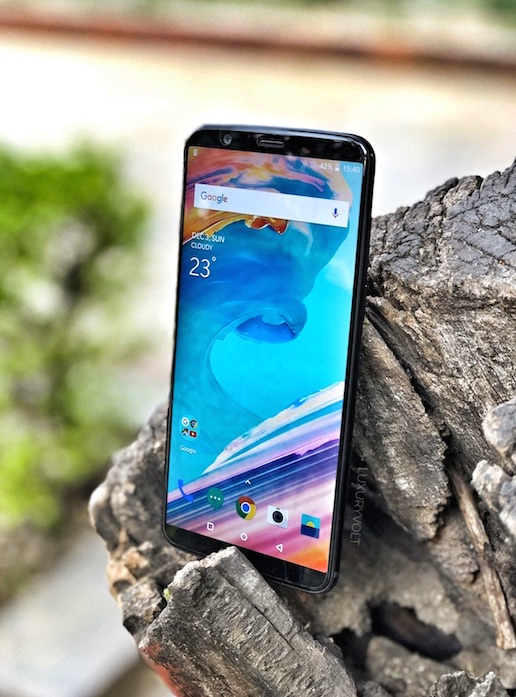 Pros of Buying OnePlus5T
An All-New Display: The One Plus 5T comes with a massive 6.01 inch AMOLED display. The OnePlus 5 in comparison to its newer sibling has a smaller 5.5-inch screen. The OnePlus 5 was launched only 5 months before OnePlus5T. What makes the 5T display special is that it has sleek bezels on all four sides. The new phone from OnePlus has an 18:9 aspect ratio. Other than Samsung, few other smartphones offer AMOLED screen with 18:9 aspect ratio in the price range of 30,000 and 40,000 INR.  The advantages of AMOLED screen includes sharper blacks, more vibrant colours on screen. AMOLED most importantly consumes less battery.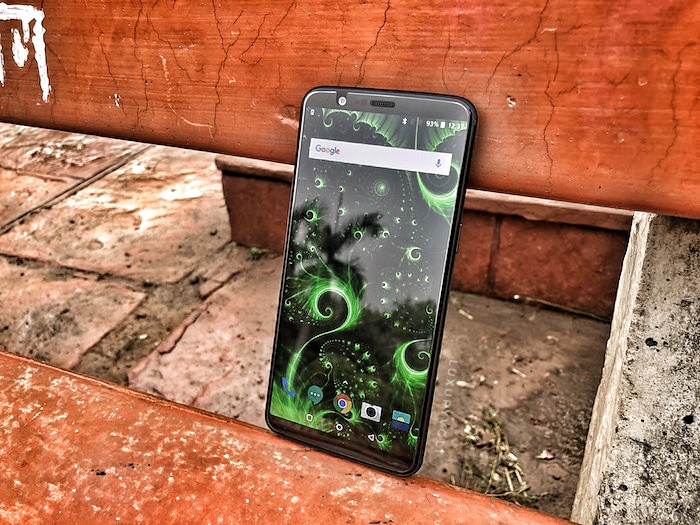 Top of the Line Hardware: OnePlus has tried to offer the best possible hardware the company is capable of with 2017's last launch OnePlus5T. The OnePlus 5T is no different  it is powered by Qualcomm's top of the line Snapdragon 835 octa-core processor. You can get it in an option of 6GB RAM with 64GB storage or 8GB RAM with 128GB storage as per your preference. Both the variants come with a 3,300mAh battery which easily lasts one full day. Other hardware features include a rear fingerprint scanner, USB Type-C port and it still comes with a 3.5mm audio jack. There are no hard-press home buttons on 5T. Home button is now a touch button on screen.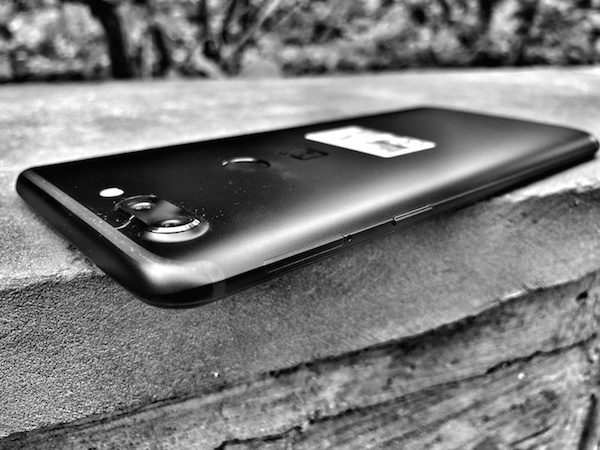 Face Unlock on OnePlus 5T: Apple's iPhone X comes with a fancy front camera that uses 30,000 dots for facial recognition to unlock the phone. OnePlus 5T offers a similar face unlock system using just its 16MP front camera. It works unbelievably well once you set it up. In fact, it is so fast that sometimes it even feels like you don't even have a security code, setup! Face Unlock on the 5T does not work if your eyes are closed or you are looking somewhere else – this is by far the best implementation of Face unlock we have seen on an Android device. Honor has recently introduced similar face unlock feature in its Honor View 10 to be launched in January 2018.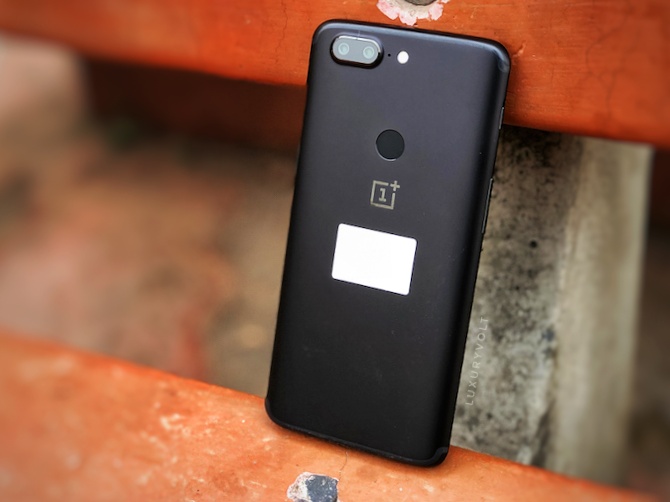 Dash Charge OnePlus 5T: One of the aspects OnePlus users (OnePlus 3/3T and OnePlus 5) might want to swear by is Dash Charging technology or fast charging on One+5T. Using Dash Charge, user can get a full day's battery on OnePlus 5T phone in just 30 minutes of charging. The OnePlus 5T is the latest offering that comes with Dash Charge – it goes from 10 to 80%+ in just 30 minutes of charging.  Keep in mind that you will need to use the supplied Dash Charger and cable only for fast charging. Users will not get the same fast charge speeds with other chargers on the OnePlus 5T.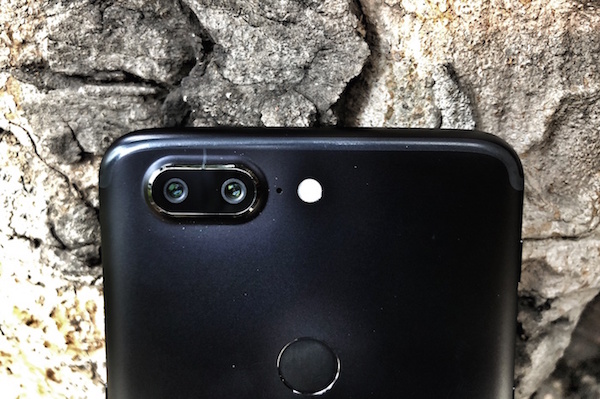 Superior Low Light Dual Camera : The rare camera on OnePlus 5  (predecessor to OnePlus5T) was not the best dual camera available on a smartphone. Plus, the portrait mode software required work – OnePlus issued several software updates to improve the overall performance too. On the OnePlus 5T, the camera unit is he same as that on OnePlus5; a 16+20 MP unit. What's new on 5T is that both the sensors have an f1.7 aperture and the secondary sensor has a wide-angle lens. In simple terms, the overall camera performance of OnePlus5T is an improvement for low light performance. OnePlus has also worked on the software front of the camera. Portrait mode on the OnePlus 5T is far superior than the OnePlus 5. It delivers an overall better blur effect of background while the face is in good focus. There is also sharper edge detection of the subject. It's not the best camera in its price segment, but the OnePlus 5T impresses with its camera performance.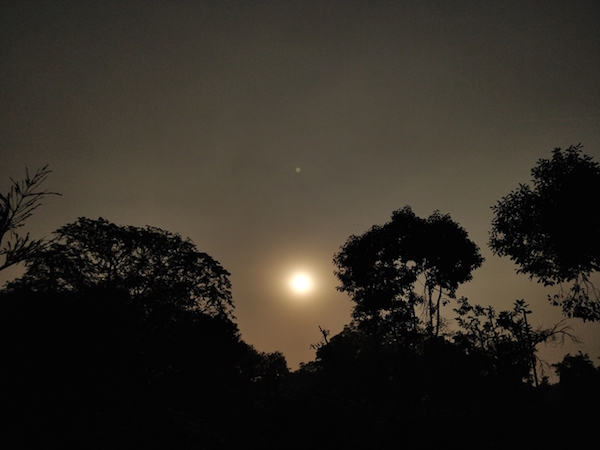 Cons of buying OnePlus 5T
The camera on OnePlus5T lacks OIS and optical zoom : Even though OnePlus chose to upgrade the rear camera sensor with an improved one, they still did not add optical image stabilization which is honestly really silly! Optical Image stabilization (OIS) helps minimize blur on images due to handshake and also delivers smoother videos without any shakes. The OnePlus 5 lackes OIS and it was one of the biggest complaints that users have had with the OnePlus 5 too.
Another issue with this new camera setup is that the OnePlus 5T no longer offers optical zoom which was present on the OnePlus 5. Due to both camera sensors being wide-angle, the sensor can no longer offer optical zoom – instead, it now has digital zoom which often tends to lower the image details.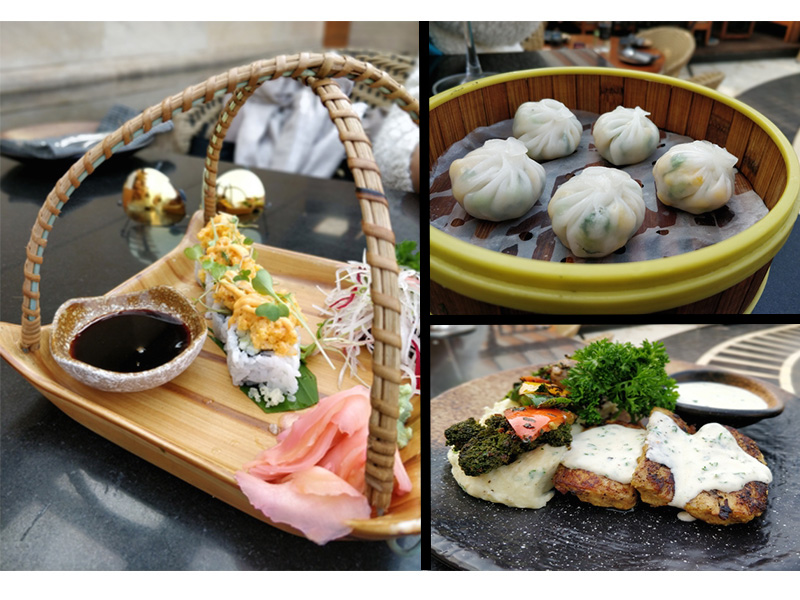 Screen Resolution not up to the mark: Assuming that OnePlus truly wants to offer its customers the best possible features, their choice of keeping a full HD screen is a letdown. There are flagship devices from Samsung, LG, HTC and Honor that offer a 2k resolution display now! A higher resolution display delivers sharper details and one can see the difference with a side by side comparison. Even though the display was updated in the OnePlus 5T, the full HD resolution does not make it feel like a true flagship high priced device.
No Water or Dust Resistance – This is another feature that we see on a number of flagship offerings . Considering the daily lifestyle of millennials, we need our smartphones to be sturdy enough to handle dust and occasional liquid drops. The OnePlus 5T lacks any dust or water resistance which makes it prone to accidental damage. Smartphones from Samsung, LG, Sony, HTC and even Apple now offer some level of dust and water resistance for sturdiness.