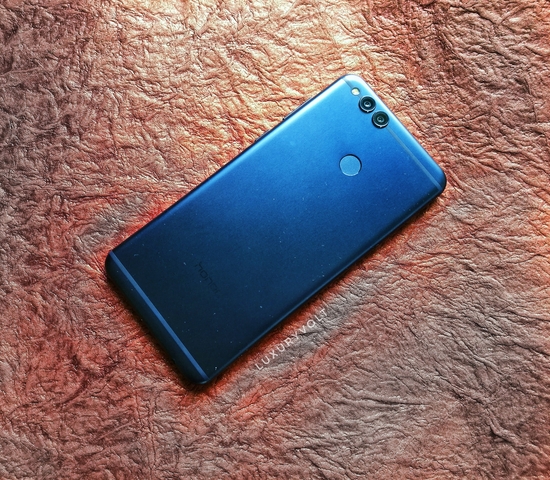 At a starting price of Rs.12,999, Honor 7X is best described as Huawei's respectable attempt to deliver high-end smartphone features at an affordable price-point. The smartphone gets most of the things right and is arguably the best value for money as an Android smartphone in mid-range price segment. It does not demand much and still delivers all the latest trends in modern day smartphone technology. As far as performance is concerned, there are certain areas where Honor 7X could have done better such as display, some aspects of camera and software. However, we can give this handset plenty credits on performance when the asking price is a mere fraction of what flagships cost.
Overall, Honor 7X is more than just a mid-ranger. The new Honor smartphone will appeal to college students, new smartphone users and anyone who isn't willing to spend a fortune while being uncompromising on features and everyday performance.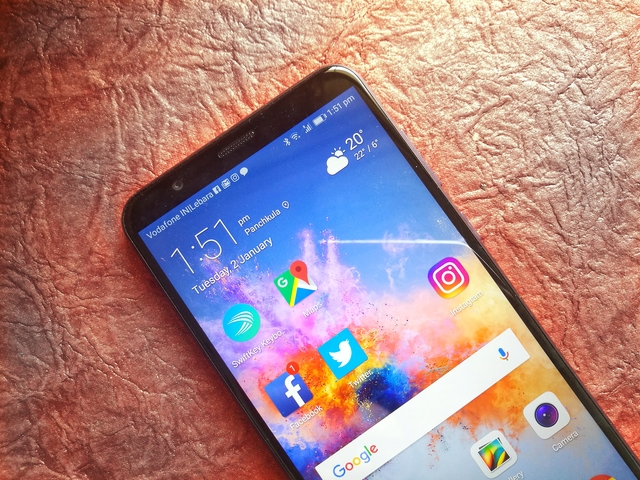 Pros
Decent camera performance
Good battery life
Premium and sturdy design
Lag free multitasking
Feature rich UI
Cons
Not the ideal phone for long gaming hours
Design is a bit slippery though chic to look at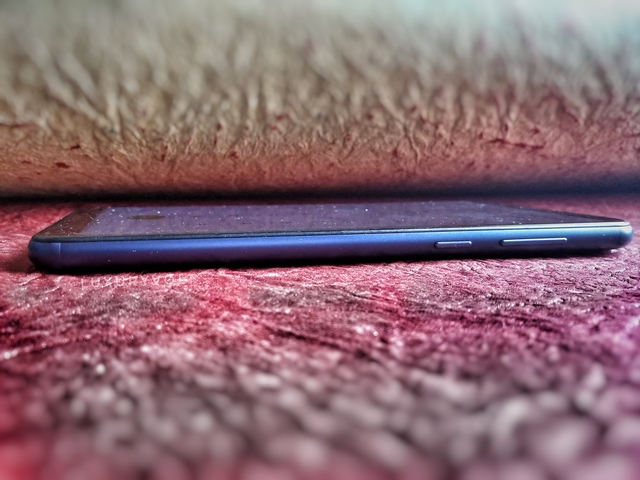 Modern look and feel in budget price-point
There are not many mid-range Android devices in the market that qualify to be called 'smart' in terms of design. Honor 7X is certainly a top contender. One of the major selling point of Honor 7X is its modern look and feel. The smartphone ditches the standard 16:9 aspect ratio screen for the taller 18:9 aspect ratio FHD+ display. The amazing 82.9% screen-to-body ratio puts Honor 7X in the league of high-end handsets. Even the new Google Pixel handsets cannot match Honor 7X's screen-to-body ratio. 
The in-hand feel is good. The smartphone has rounded corners and edges, matte finish rear panel and weighty metal allowing Honor 7X to feel good in the hand. And while the metal clad handset looks premium, it is also very slippery in the hand. A case or a cover will be required otherwise Honor 7X can easily slip off from hands. Another thing I would like to point is the repetitive design making in Honor series. I say, don't change a design if it is perfect. But who else do we expect innovation from if not from Honor. 
18:9 Aspect ratio FHD+ display is crisp but a little less lively
Honor 7X ups the ante with the new taller screen that is usually seen in high-end flagship smartphones, however there's a catch here. While the taller screen makes the handset look modern, but the screen could have been more appealing. The smartphone sports a 5.93-inch FHD+ IPS LCD panel that delivers a resolution of 2160x1080p pixels. The display is crisp but not as vivid as we have seen in flagships but then look at the price point and I say it is a bargain! What's good is the extra real estate that the 18:9 aspect ratio has to offer.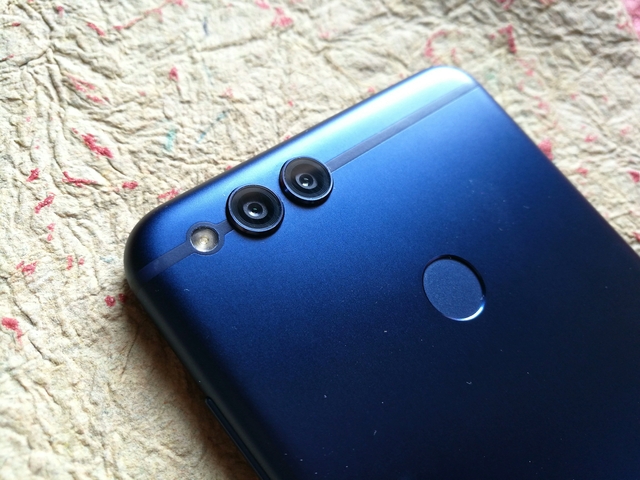 Honor7x camera : How good is the Dual-lens camera setup?
Once again Honor 7X manages to keep up with the latest smartphone camera trend by integrating a dual lens camera setup. The camera is very snappy and wastes no time in taking a shot. This is perhaps the best feature of Honor 7X's camera. The bokeh effect is good but can be better. The 16MP+2MP dual-lens camera works fine. The images captured with portrait mode switched off will show ample detailing and natural colors.
What's interesting is the fact that the 8MP selfie camera is also capable to deliver portrait images with just software algorithms. What's even more interesting is the fact that the bokeh effect produced by mono front camera with just software help is not largely different from the effect achieved by the dual-lens rear camera on many phones.
Overall, Honor 7X does a great job for a camera phone under 13000 Rupees.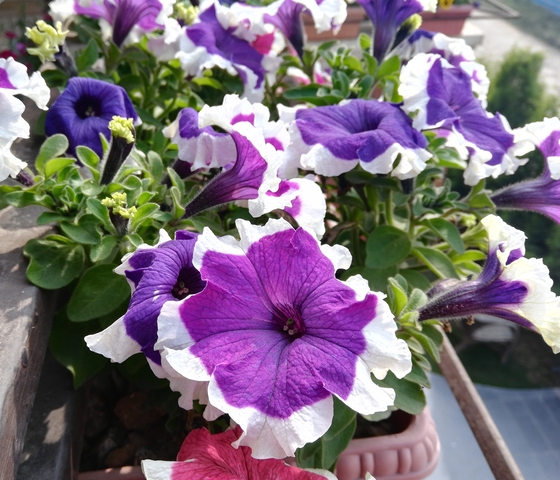 How good is Honor 7X as an everyday smartphone?
The answer is 'Pretty good'. Honor 7X never disappointed me in my daily routine. I streamed videos on YouTube, browsed web with multiple tabs, played music via Bluetooth, took countless shots and did the usual stuff (calling, texting, WhatsApp, etc.) without any performance issues. The smartphone is powered by Huawei's in-house Kirin 659 octa-core processor and feels very snappy. There's 4GB of RAM that made sure multiple apps run at one point of time without any performance slowdown. The gaming performance is good for the asking price; however you have to understand that the handset is not built to run the most graphical intensive games without any stutters. As far as routine apps and usage is concerned, Honor 7X packs more than you actually need. Battery backup is good and you can easily get a day's work with the non-removable 3,340 mAh battery unit.
Feature rich UI but not what stock Android fans would settle with
 Honor continues to use its Emotion UI. Honor 7X runs EMUI 5.1, which is enough from being a stock Android skin .  Some might say that the UI feels too overcrowded with too many setting options but there's a brighter side to it. These countless sub sections in settings menu have very important and useful features. For instance, connectivity tabs offer Wi-Fi Bridge that let you share your Wi-Fi network with other smartphones. You can even enable Eye comfort mode which I think is so important because we are glued to our phones 14 hours in a day! One can change color temperature, alter screen properties in display settings and can even tweak the notification and status bar tremendously.
The fingerprint scanner is smart and allows you to execute a variety of tasks. You can control camera and gallery, answer an incoming call, stop the alarm, and check notifications with easy gestures. The battery settings come with two dedicated modes that can enhance the battery backup by cutting down resources from unwanted apps in tough times. There are several other nifty software additions that improve the overall mobile phone usage experience.
Our final thoughts
Honor 7X has many things going in its favor that makes it one of the most value for money handset in phones under 15K. At a starting price of Rs.12,999, you get an edge-to-edge display, sleek and modern design and a dual-lens camera setup. Though we have seen better dual-lens camera setups by Honor, this one was expected to be even better. 
Who are the competitors?
Honor 7X rivals Xiaomi MiA1, Moto G5S Plus and Lenovo K8 Note. Xiaomi MiA1 offers decent camera setup but it lacks in screen and battery department. On the other hand, Lenovo and Motorola's handsets offer smooth stock Android experience for those who like stock Android. They offer display resolutions that might not be as tall as Honor 7X's screen, but are surely more vibrant. Nevertheless, Honor takes the cake due to its comparatively better value for money package in its  price-point of good smartphones under 13k.