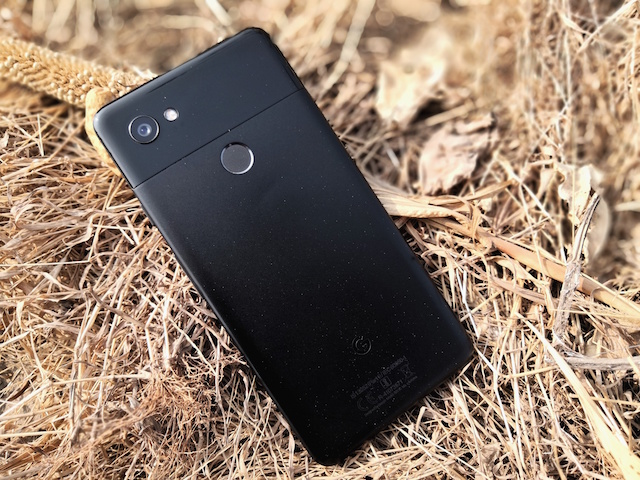 Pixel 2 XL is Google's almost-perfect product to fight Apple, Samsung, and other big fish in the crowded sea of smartphones. It's an excellent camera smartphone and delivers reliable, everyday performance. What might work against its super built is the steep price and controversies surrounding its OLED screen. If you buy the larger of the new Pixel devices, you get to experience the best of Android software, lag free multitasking/ gaming performance. Cannot keep reiterating the very capable Google Pixel camera that captures amazing portrait shots without taking help from a secondary sensor.
The design of Google 2XL may not look as enticing as Samsung's Galaxy smartphones, but the Google Pixel 2 XL is more practical and modern at the same time. Some unjustifiable misses are wireless charging, 3.5mm headphone jack and microSD card support.
Overall, we are part impressed and somewhat disappointed with the new Pixel 2 XL. Positive with the belief that the next generation Pixel handsets will be flawless Android devices. For now, Google Pixel 2 XL seems like an amazing handset but still has some room for improvements. Read on to know more..
Pros Google Pixel XL 2
Excellent camera performance
Good battery life
Premium and sturdy design
Water-dust resistance
Lag free multitasking and gaming
Cons Google Pixel XL 2
Frequent app crashes and bugs
Display feels lifeless at times
No microSD card slot and 3.5mm headphone jack
Pixel flaunting taller Quad HD+ screen, but with some noticeable flaws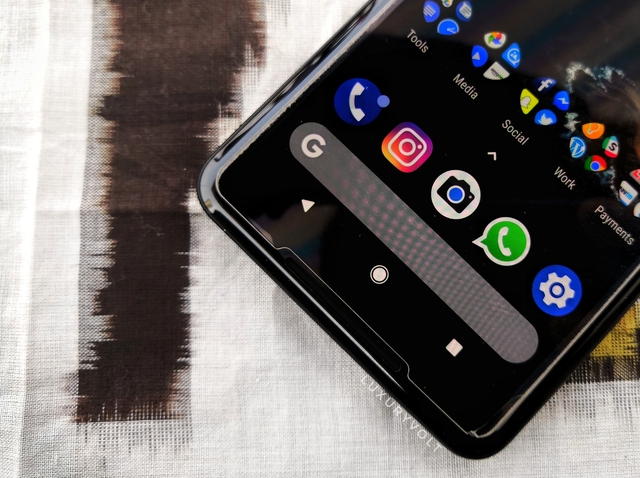 To start with, the Google Pixel 2 XL has one of the finest and a troublesome controversial screen among all flagships of its generation. The 2017 Pixel has a 6-inch Quad HD+ panel (18:9 aspect ratio) with brilliant sharpness and good brightness levels. However, the new Plastic OLED technology is nowhere close to Samsung's AMOLED panels in terms of color reproduction and viewing angles. The screen looks dull and there's noticeable color shift upon tilting. This is more evident with brighter on-screen colors, especially with White colour, which turns somewhat blue. If you are worried about your teeth showing a blue tint in the pictures, we suggest you view the pictures on another screen. It might not necessarily be because of eating too many blueberries!
The difference is more visible if you keep another smartphone next to Pixel 2 XL and compare the colors. Thankfully, I did not face any screen-burn (too bright) issues on my Pixel 2 XL unit but reports suggest users around the globe are experiencing this issue with their new Pixel handsets. It can be a manufacturing defect with some units, but as a whole, Pixel 2 XL still fails to deliver a truly immersive visual experience. This when Google Pixel 2XL is priced much higher than some of its competitors. Especially the Galaxy Note 8, which is by far the best flagship handset in terms of display performance.
In-hand feel and user experience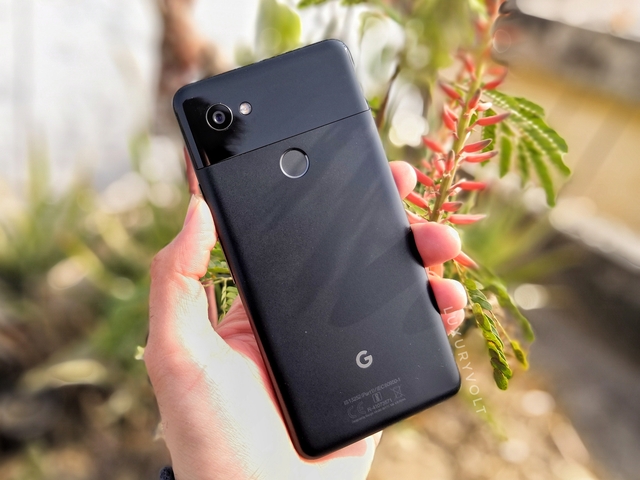 The new Pixel 2 XL mimics the latest flagships from Samsung and LG by flaunting a taller 18:9 aspect ratio screen. Which means there is more viewable area on the face of the phone than ever before. The design however is not truly bezel-less and seems less enticing than Samsung's flagships. I believe Google chose practicality over a fancy outlook which you can experience once you start using the handset. Pixel 2 XL feels more assuring in hands and has better ergonomics than most of the flagships with 18:9 aspect ratio edge-to-edge designs. The buttons' placements are in sync with your fingers and they offer a satisfactory tactile feedback. Unlike the oddly placed fingerprint scanner on Galaxy Note 8, Pixel 2 XL has it at the right place so that your index finger doesn't need to struggle to unlock the device.
The comparatively wider bezels on all four sides might not look much appealing, but they have well defined purposes to serve. The top and bottom of the screen have stereo speakers that deliver loud and clear audio. The right and left edges can sense pressure and invoke the Google Assistant with a squeeze, a feature we have seen previously in HTC U11.
The rear panel of Pixel 2 XL is a mix of glass and aluminum. The shiny glass fused above the textured aluminum gives Pixel 2 XL a distinctive look. The textured aluminum offers a good feel in hands and also resists the fingerprints and smudges. There's no 3.5mm headphone jack and you have to make peace with the bundled adaptor or a wireless audio accessory.
Excellent Camera Performance of Google Pixel 2 XL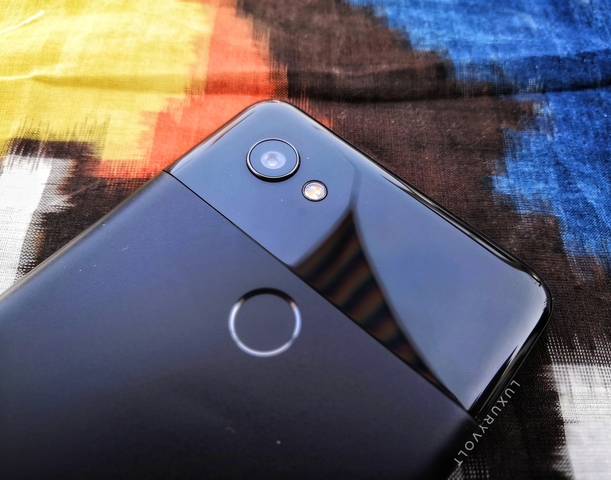 The first generation Google Pixel smartphones impressed the world with its camera prowess and the new Pixel 2 XL further ups the ante. Both the handsets are amazing camera smartphones. Even though there's no dual-camera setup here, the mono 12.2-megapixel rear camera unit that works on f/1.8 aperture is an excellent everyday performer. The camera sensor supports optical and electronic image stabilization and delivers impressive shots with mind blowing details. The images look crisp and have natural color reproduction. Because the camera comes with laser and dual-pixel autofocus, it's lightening fast while taking pictures. It quickly locks the subject, not just in daylight but even in low-light environments where most cameras take longer time to freeze and shoot images.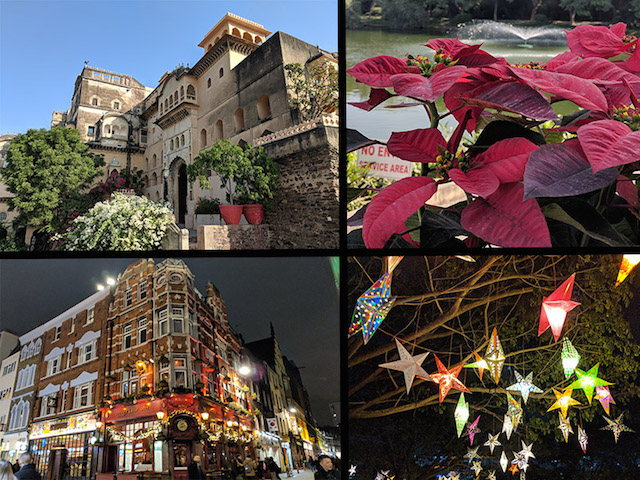 Talking about the low-light performance, the images come out to be well lit and show more detailing than images shot with other smartphones of same price-point. The HDR+ mode is another nifty addition to camera that really makes a difference if you are taking shots in low-light with unnatural lighting.
And while the Pixel 2 XL does not have a secondary camera to sense depth information, Google's image algorithms have clearly shown that a mono camera can yield similar results without any struggle. The portrait captured with depth mode enabled on Pixel 2 XL look stunning and can deliver some less able dual-camera phones with a double punch. The best part, camera software creates bokeh effect even in low-light which is not easily possible with dual-camera setups.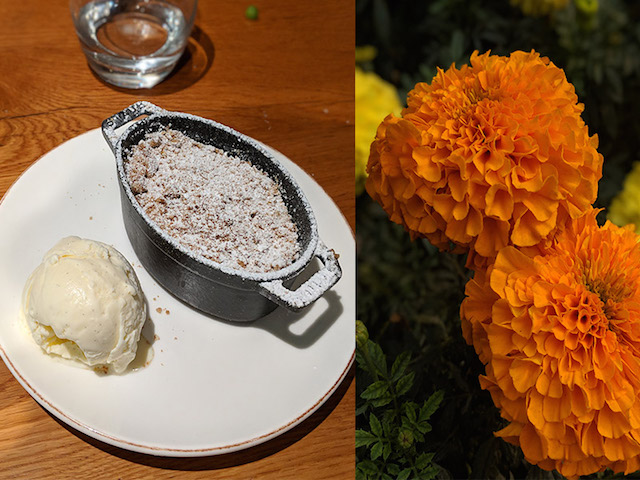 The front facing 8MP camera has an aperture of f/2.4 and it also enables depth sensing with the help of Google's sophisticated algorithms. The selfies look good and have accurate skin tone formation. Video quality is equally impressive and will please content creators. Overall, Google has once again delivered possibly the best camera smartphone with second generation Pixel devices.
Reliable performance in every possible scenario
With the fastest CPU running the show, I did not face any performance hiccups during my two week's use of Pixel 2 XL as my daily driver. Snapdragon 835 SoC has shown its capabilities in some of the best flagships this year and with Pixel 2 XL, it works even better. This is due to the stock Android Oreo and ample amount of RAM that makes the overall user experience fluid and lag free. Gaming performance is top-class and you can run more than 20 apps without any slowdown.
The only problem I faced with Pixel 2 XL's performance is the frequent app crashes. The app list is not big but yes the software needs some definite refinements. Google lens is a nifty addition to the package and scans your images to extract information as per Google's database.
Battery performance and Connectivity features
Google has deployed a 3,520 mAh battery cell to power the big Pixel 2 XL. It's not a beastly battery unit but can last a day with moderate usage. However, battery backup can disappoint you if you watch movies and play games on a stretch. As far as connectivity is concerned, Pixel 2 XL offers everything you would expect from a smartphone in the year 2017. It has include 4G VoLTE, dual-band Wi-Fi 802.11ac with 2×2 MIMO, Bluetooth v5.0, USB Type-C (3.1), NFC, GPS/ A-GPS. And as you don't get to use the standard 3.5mm headphone jack; the smartphone ships with a 3.5mm to USB Type-C adaptor.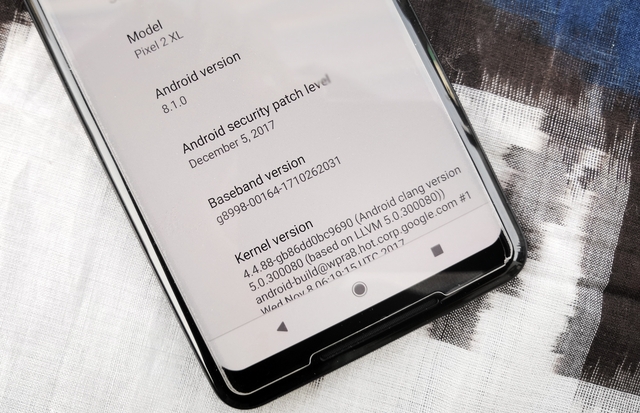 Is it worth spending a sum of Rs. 73,000 (64GB) and Rs. 82,000 (128GB) on Pixel 2 XL?
Google Pixel 2 XL is a pricey affair but be assured that the performance you get with the handset is worth spending the huge amount of money. The smartphone captures excellent images and will rarely disappoint you as your everyday smartphone. It's durable, can withstand water and dust and offers no nonsense stock Android experience. The display performance is not as comparable to Samsung AMOLED panels but honestly speaking I did not come across any major issues with the OLED Quad HD+ screen. It offers natural colors and only feels lifeless when you place the phone side by side with Galaxy Note 8 or Samsung's other AMOLED handsets. Software performance is good but could use some refinements. Sadly, there's no microSD card support, no 3.5mm headphone jack and wireless charging which can be deal-breakers for some tech savvy users.
Who are the competitors?
If you are spending a fortune on a mobile handset, we recommend trying out some other options available in the market. For Android lovers, Samsung Galaxy Note 8 can be an ideal handset if you seek productivity, immersive display and good camera performance. If you want to save some bucks and still look for flagship smartphone experience, OnePlus 5T can be a good option. Apple fanboys can simply go for iPhone X as it's downright beautiful and packs in some of the best features one can experience in the smartphone world.