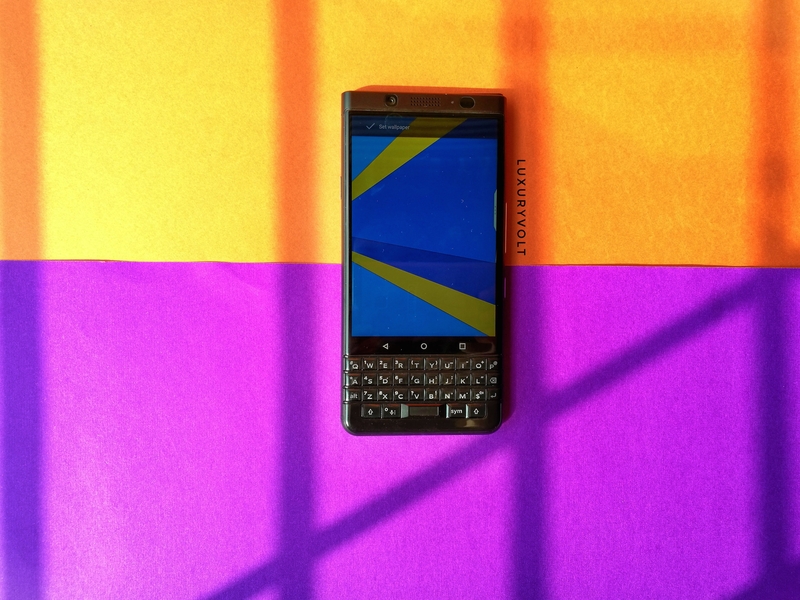 BlackBerry has 'nearly' mastered the art of fusing Google's Android OS over the company's productivity driven hardware. It's a work machine that looks and feels every bit of the premium price it commands. Armed with the sturdy keyboard, the Blackberry KEYone can impress even against most of its full screen competitors; especially, in terms of everyday performance. KEYone brings out the nostalgia by incorporating the BlackBerry's ace keyboard and also packs in the best camera we have seen on a BlackBerry device. The newest Blackberry smartphone also makes sure your data stays safe and secure. The battery is surprisingly good and can last a day even if you are a power user. Perhaps not the best, but good enough!
This blackberry is not all sugar. It has a few drawbacks. The most prominent is the mediocre processor that works like the engine of the phone. While it is good enough to handle everyday tasks, it fails to match the raw power delivered by the flagship Snapdragon 835 SoC, which fuels the OnePlus 5 selling in the same price-point. Besides, a blackberry user will agree that a Blackberry is not an ideal device to watch movies or to play games if you want the battery to last for that important email. That doesn't change with the new Blackberry KEYone. However it does best for what it is designed for and that makes it the much-awaited modern BlackBerry device worth investing in.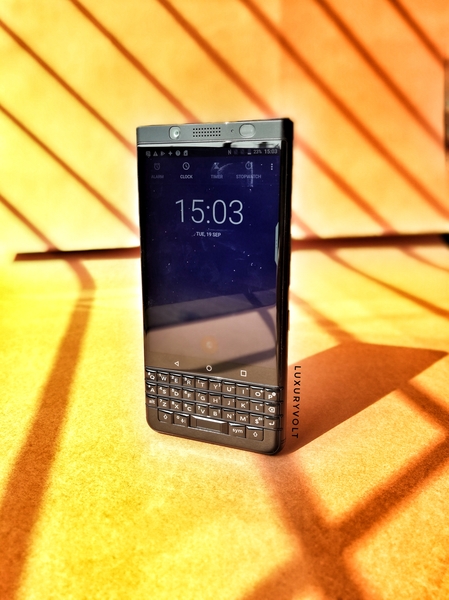 What's Good about Blackberry KEYone
Long-Lasting battery

Premium and Stylish design

Good camera

Full-Fledged QWERTY Keyboard
What's Bad about Blackberry KEYone
Mediocre CPU at high price-point

No Water-dust resistivity.

Not an ideal phone for gaming and video playback.

Uncomfortably placed power and volume buttons on opposite side spines.What's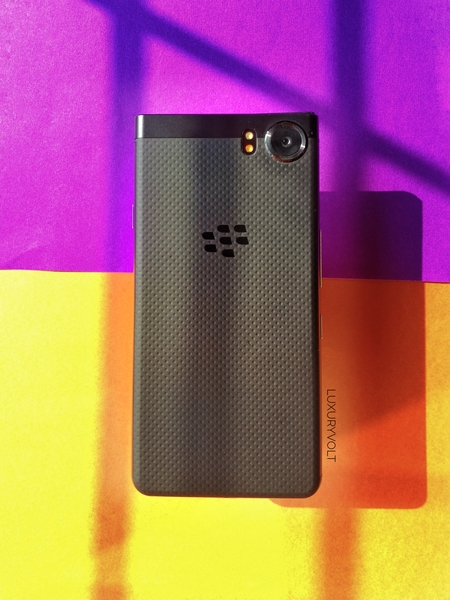 BlackBerry KEYone is not the most powerful smartphone in its price-point, which might concern you if you want your phone to be a gaming machine and also use it for photo/video editing. It is powered by Snapdragon 625 CPU, which nowadays is associated with mid-range handsets priced under Rs. 20,000! Thankfully, the CPU is paired with 4GB of RAM that efficiently handles multitasking in daily routines. The smartphone has all the required connectivity features and can also take in two SIM cards or one SIM card and one microSD card, together.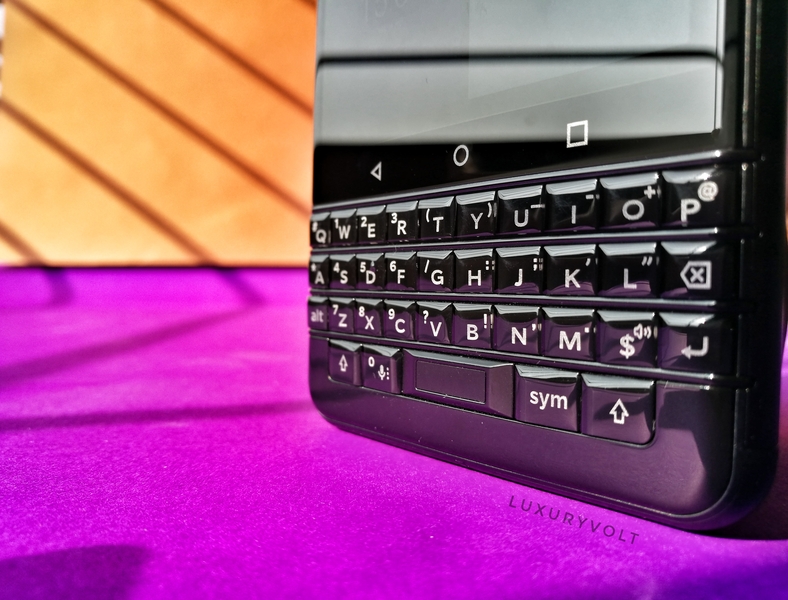 As far as design is concerned, KEYone is a classic BlackBerry and is a head turner. The high quality aluminum chassis and textured back gives KEYone a distinct and retro feel that will complement your serious 'I am a work-o-holic' style day and night. The smartphone also has a noticeable weight but it's not bulky. It can be used with one hand as long as you are not typing on keypad.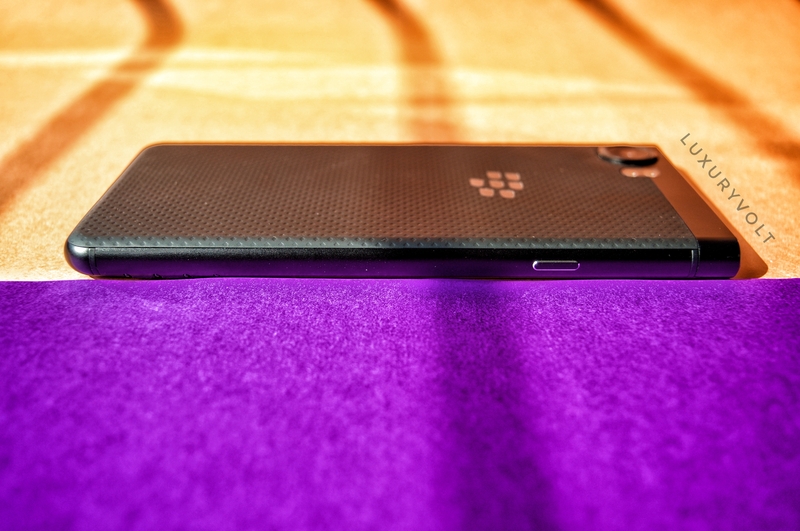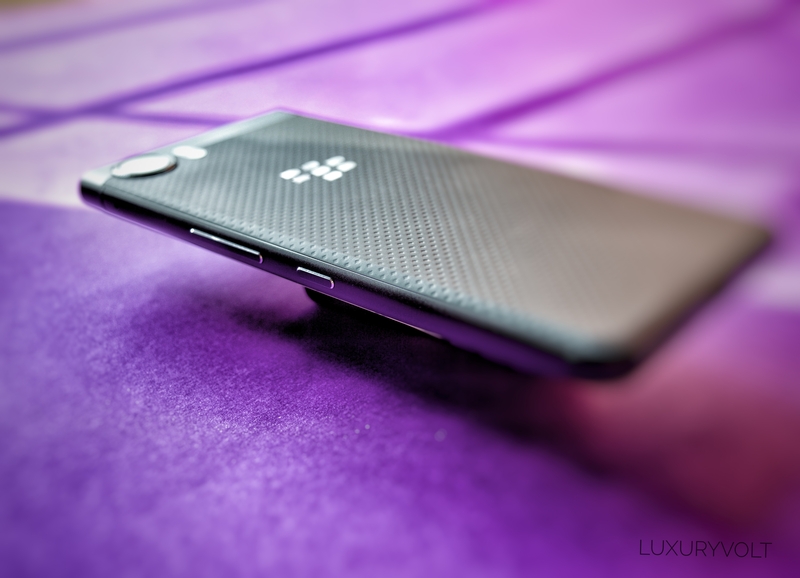 Oh! and be wise while pressing the power key button, the volume key placed right besides it can be a hindrance every single time!
Blackberry KEYone: Solid Battery life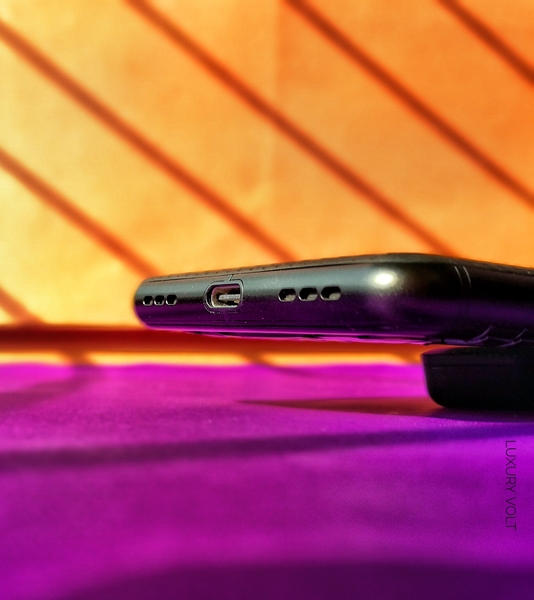 For those who keep their mobile device busy with productivity tasks, KEYone will not disappoint for daily mobile routines and glances. The smartphone has enough juice to last a long working day on a single charge. The battery unit very well handles the demanding tasks. The new blackberry phone KEYone is backed by a 3,505 mAh battery unit that also supports Boost Charging to pace up the charging process.
Camera: Will your business lunch look as delicious as it tastes?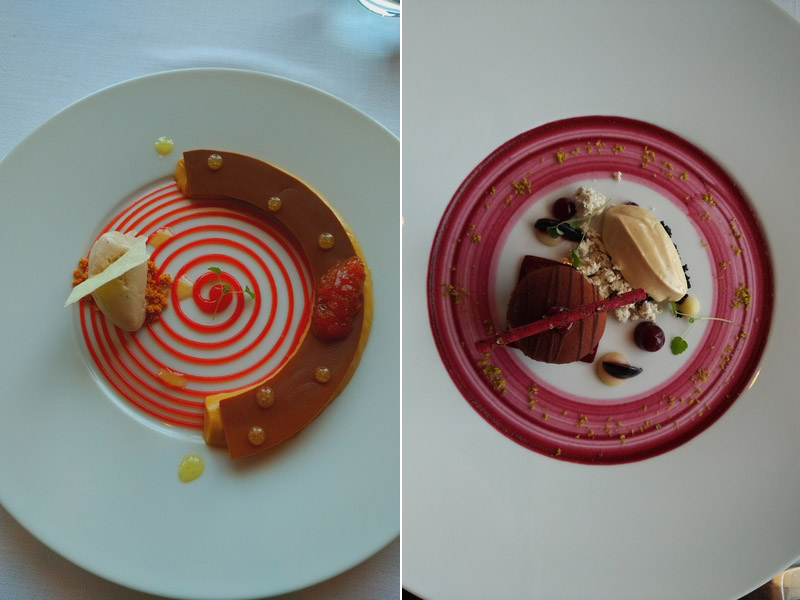 KEYone is the smartphone that establishes BlackBerry as a serious competitor in camera segment. Prior to this, the company was never seriously acknowledged for its camera prowess. KEYone sports a 12MP rear camera that works on a 6P Element lens and is equipped with PDAF. The camera uses Sony IMX378 sensor, which has previously showed the world what a mobile camera lens is capable of by powering Google Pixel devices. Yes, the Google Pixel can capture the finest images a phone can capture.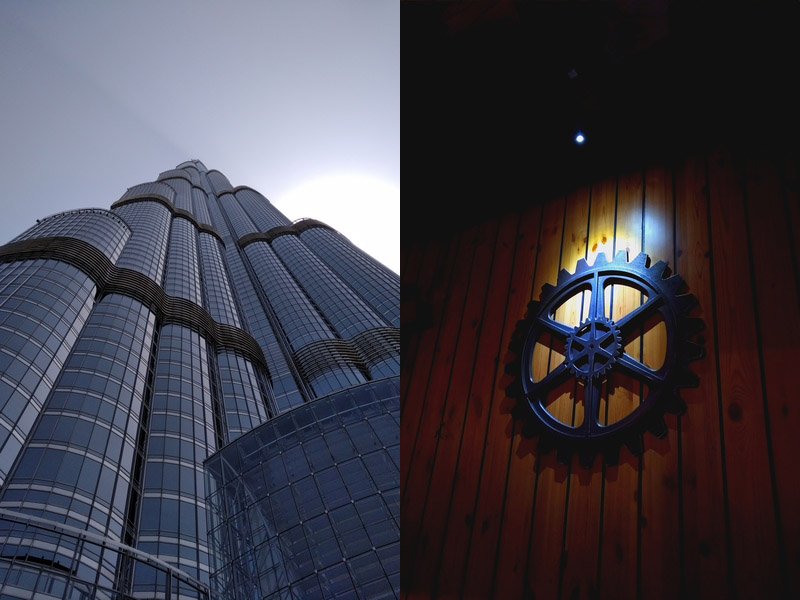 Blackberry KEYone camera captures sharp images in daylight. The colors look balanced and images also show a good dynamic range, especially with HDR mode switched on. The camera app also has a low light enhancement mode that helps capturing decent images when the sun sets. We shot some videos from Blackberry KEYone with a tripod and the 4K recording mode offered some really crisp videos at 30fps.
For selfies, KEYone offers an 8MP camera. Blackberry KEYone supports a selfie flash and a wide-angle frame to capture group selfies. The image output from front camera does not really stand out and it can be ranked average for occasional group selfies. Blackberry Boys will not be pleased much with the KEYone's front camera if they ever want to capture self portraits.
Overall, KEYone comes out as one of the good camera smartphones launched in the year 2017. If you don't compare it with Huawei P10 and Mate or with Google Pixel!
Is the Blackberry KEYone's overall performance worth the big bucks it demands?
I used KEYone as my daily driver and it is safe to say that I was content if not particularly impressed. Document editing and working on Excel sheets is so much easy with a full-fledged BlackBerry keyboard in the package. It was a bit troubling at first to adapt to a physical keyboard from the habit of using seamless touchscreen keyboards. What amazes me about Blackberry is that its keypad is very user friendly even for touch screen buffs. It supports gestures and allow you to consume on-screen content without even touching the panel with your fingers. This results in more visible screen real-estate at any point of time than what you get with full touchscreen device in the market.
The processing capabilities of KEYone will not let you down as long as you are using the KEYone for composing and sending mails, working on PPTs, Excel sheets, web-browsing, calling, social networking and other everyday tasks. The Blackberry becomes redundant when you are bored of work and want to have some fun with KEYone as your companion. Running graphical intensive games or streaming a movie on the 4.5-inch screen is not very captivating since it's not an ideal screen for gaming and multimedia streaming. However it fares well with casual games. You can also enjoy YouTube videos on the handset without any performance issues.
The handset feels quite sturdy and looks every bit classic. I wish BlackBerry had added some sort of water-dust resistance.
What are your other options besides Blackberry KEYone 
BlackBerry KEYone is the result of company's long drawn history of producing mobile devices that centers around productivity. KEYone's highlight is not just the presence of BlackBerry's full-fledged iconic keypad, but the fact that it wonderfully syncs with Google's acclaimed Android Nougat OS. The combination offers an almost perfect balance of work and entertainment, which is desired from smartphones in modern times.
The Blackberry KEYone price is Rs. 39,990 in the Indian market. KEYone fights the likes of OnePlus 5, Honor 8 Pro and LG G6 that pack in snappier processors and big displays making them better devices for hardcore gaming and multimedia streaming. However, KEYone is not largely aimed at gaming or video playback. It keeps work as its priority and wonderfully executes whatever job you offer it.
In simple words, it's a productivity machine that could offer some time for entertainment when you need it after work