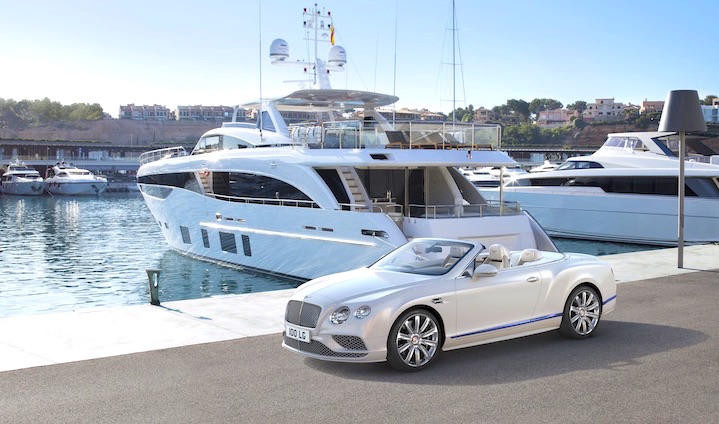 A very limited edition of a new sparkling white Bentley has been designed by the Princess yacht company in Britain. Only 30 of these sleek convertibles will be produced. The pearl glow finish car is christened after the Greek goddess of calm seas, Galene.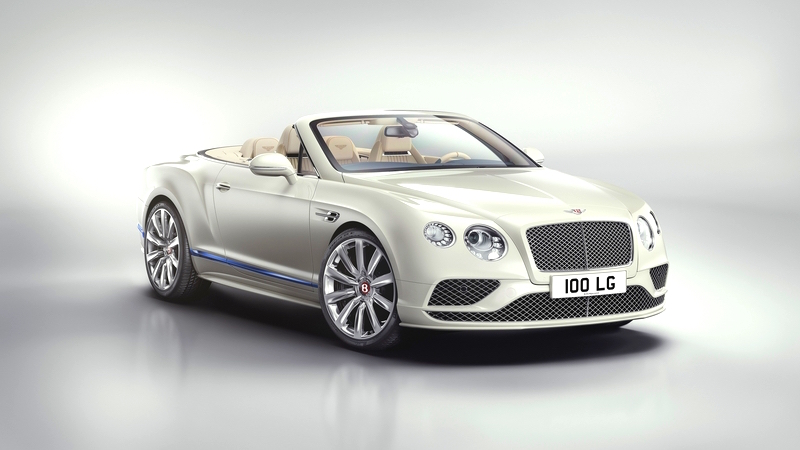 The 2017 bentley will be available to book (if not sold out already) in brilliant Glacier White and Sequin Blue shades. For the interiors the design collaboration took cues from the luxury yachts designed by Princess Yachts.
The 2017 convertible Bentley's will be powered by 4.0-litre twin-turbo V8 powerplant, with 507 PS and 660 Nm and benefits from Bentley's elegant, four-layered retractable hood, which keeps occupants in the same unruffled environment that the hard-top Continental GT coupe provides.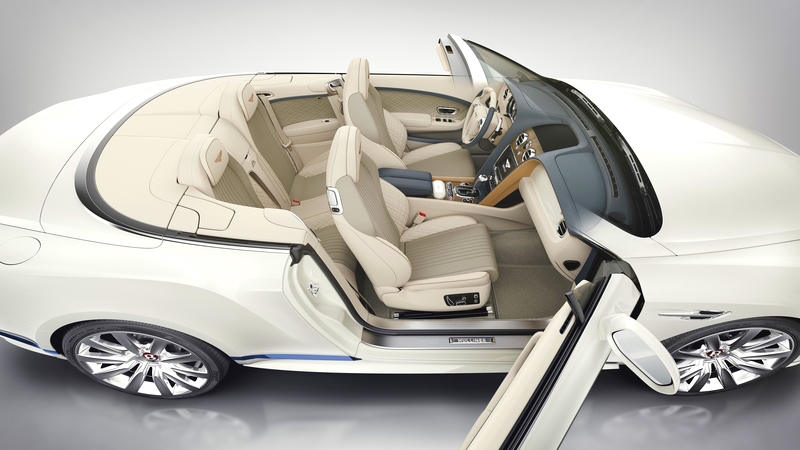 The seats are in Linen and Portland hides with Camel hand cross stitching, the door panels are Linen, Portland and Brunel. Linen, Brunel and Camel accentuate the dashboard, centre console and armrests, whilst the steering wheel is Linen and Brunel with a Camel 12 o'clock stripe. The detailed headrest embroidery is in Camel and the Glacier White stowage case is exquisitely lined in Brunel Alcantara.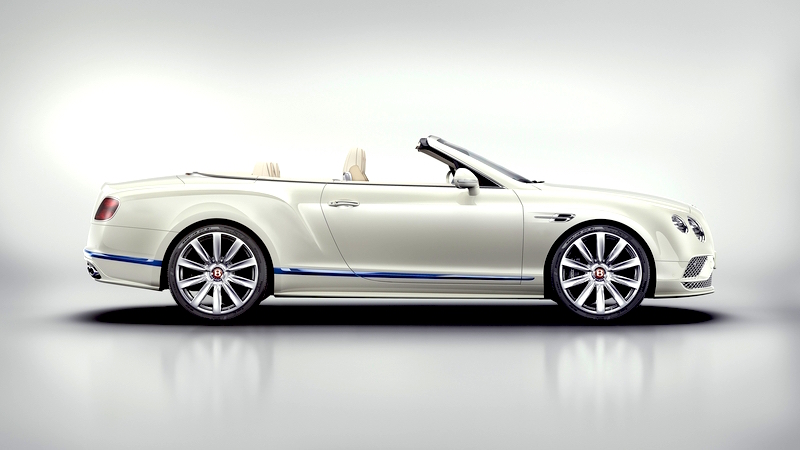 Inspired by the timeless appeal of sophisticated yacht design, Mulliner has created a new material finish – Pinstripe Walnut – for the Galene Edition. The new Walnut insert adds a note of understated elegance to the bespoke illuminated treadplates in the Bentley Galene Edition, and lines the boot floor.
Plymouth-based Princess Yachts epitomises the best of British manufacture, from its quality craftsmanship, design and engineering pedigree, to the refined elegant and luxury interior styling of its craft. The result blends cutting-edge technology with traditional craftsmanship to set new standards in performance, evident across the Princess range of sophisticated Flybridge motor yachts, dynamic V Class sports yachts, ground-breaking S Class sportbridge yachts and flagship M Class superyachts.
Jaume Vilardell handpainted illustration adorns front fascia panel. Jaume Vilardell is a Spanish illustrator.