Alice in Taj Wonderland!
We all want to live the fairytale life, don't we? Most of us have a daily routine that is far from the Disney life that we dream of. If you are slogging away in London, a few yards away from the Buckingham Palace is a restaurant, where there sits pretty a table full of prospects, dusted in sugar rush and ready to let you truly savour fairytale moments.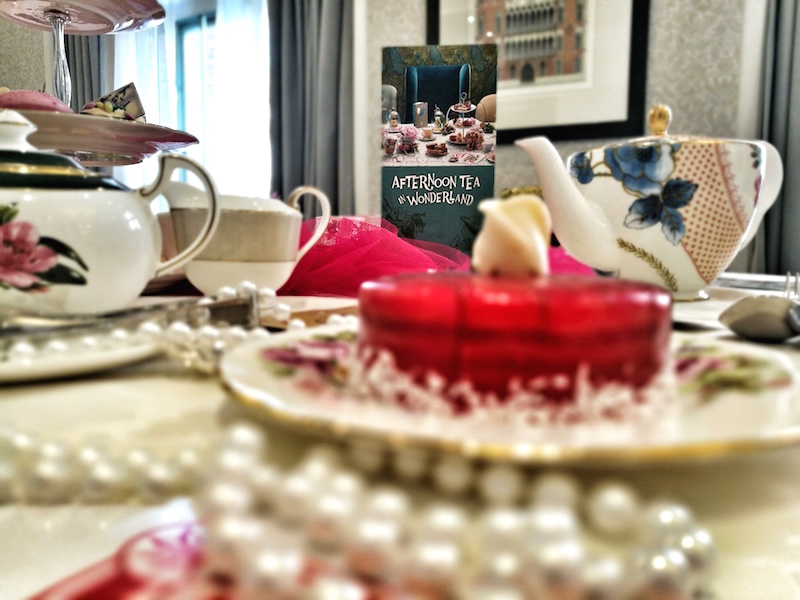 Alice in Wonderland Afternoon Tea at Taj James Court is no less colorful than a 1–year-olds' birthday party! Except it is for grown ups as well, who need that scaffold of coulourful blast in their lives. Bubblegum Macarons, Watermelon Jelly, Beetroot Bread Sandwich and Mango Tarts.. When a sparkly golden hat is on your table, you wear it and savour some subtle imprudence.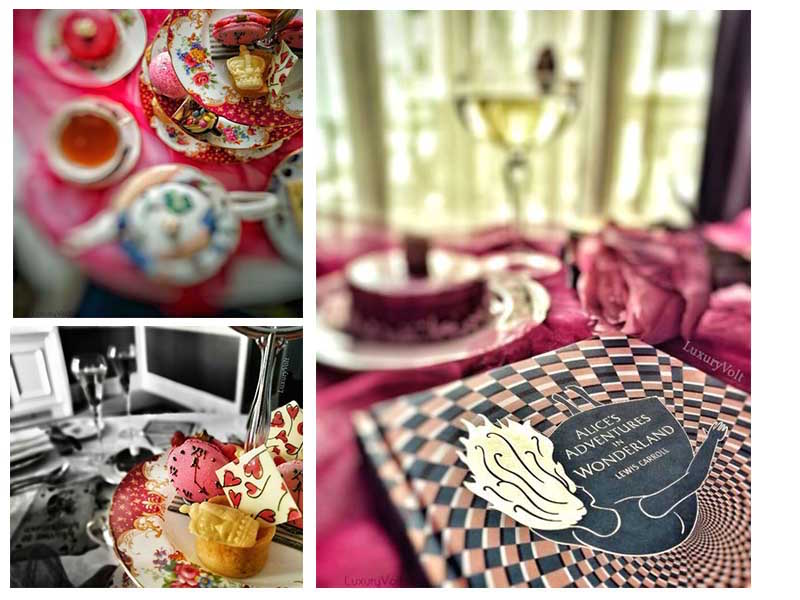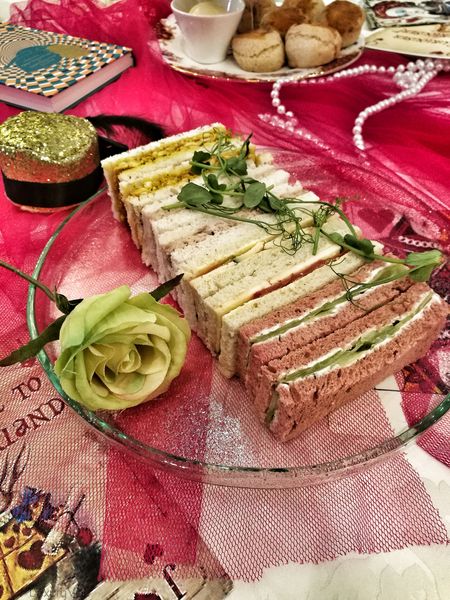 "Usually cucumber sandwich is part of an afternoon tea. For Alice in Wonderland we have given it a pink colour to the bread. Pink is Alice's colour. You will see that the jelly used in our afternoon tea is a watermelon jelly. It is inspired from the Dodo that is running around the watermelon in the story. We try and keep the focus on the story. The clock is there on the bubblegum macaroon.", says Executive Chef David Tilly. Taj London,  elaborating on the afternoon tea theme.
It is in Taj London James Court or in Taj 51 Buckingham Gate Suites and Residences' restaurant Kona that guests are invited to indulge in this unique adventure to a private wonderland.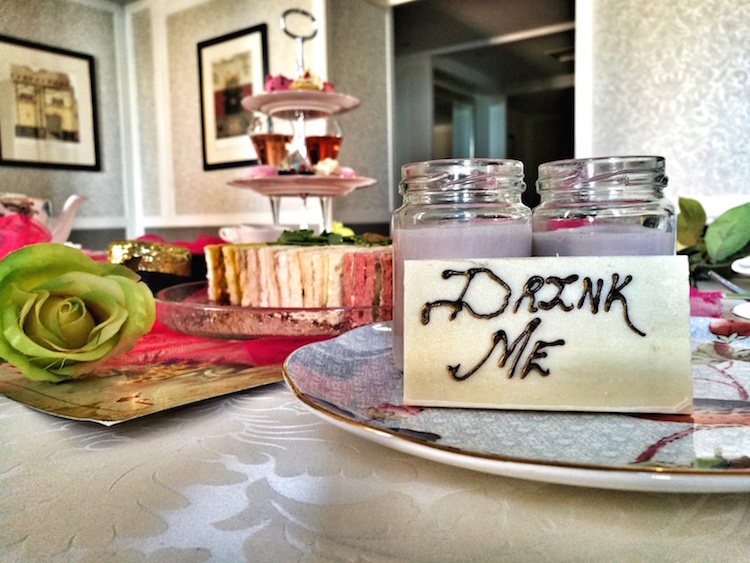 "We have created mushroom shaped marshmallow with raspberry flavour, Mango tart. Alice in the movie has to eat or drink when she is suppose to go through the door. which is why we have these little placards that say 'Eat Me' '."
The Taj is now offering Sherlock Holmes afternoon tea, too. "We are trying to attract men to try our afternoon tea with Sherlock Holmes, sandwiches will be more meaty. We are doing roast beef sandwiches and include British culture. Have ale in the menu and include more alcohol in the pastries maybe. We will do a chocolate cigars. Also do sticky toffee pudding. Afternoon tea does not limit you much as a chef. Sandwiches of course must be with bread but pastries allow a lot of creativity, " Tilly elaborated.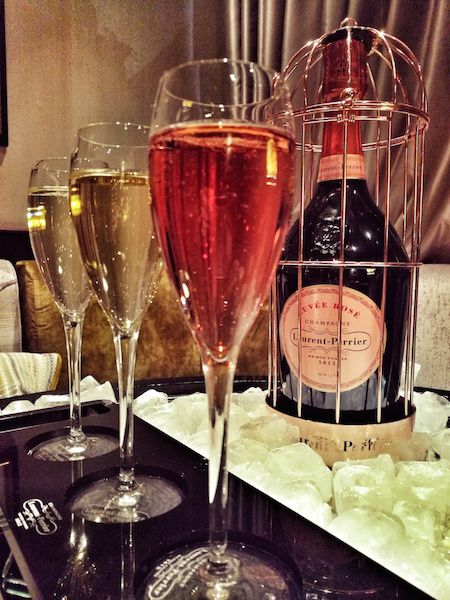 If the three trays of Afternoon tea is not enough to cheer up the manic day, indulge in a an exemplary trio of Laurent Perrier champaign at Bistro. At Taj London, guest can try a flight of three Laurent-Perrier champagne tasters, each perfectly paired with a canapés.
*All images shot using Honor 8 Pro