Budapest, Hungary is one of the most visited places for tourists travelling to Europe. The hot spot still doesn't fall short of surprises, every time you go there! There are many lesser known gems in Budapest that will allow you to soak in the Hungary vibes just like the locals! We have mined some great spots that will make for a perfect, lazy man's guide to holiday in Budapest !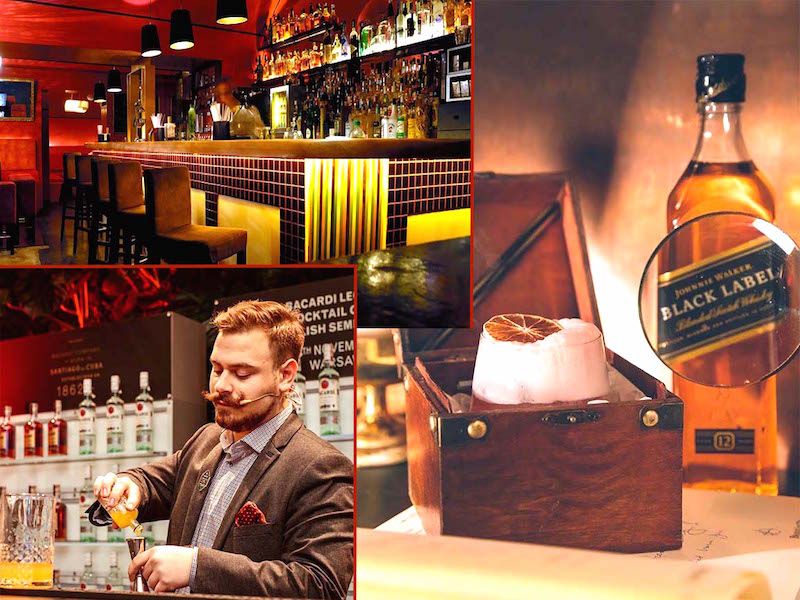 When you are done exploring Buda Castle and trekking across the Chain Bridge, spend one last relaxing day, while getting the most out of this historic city. 
Budapest Holiday: Budapest Historic Library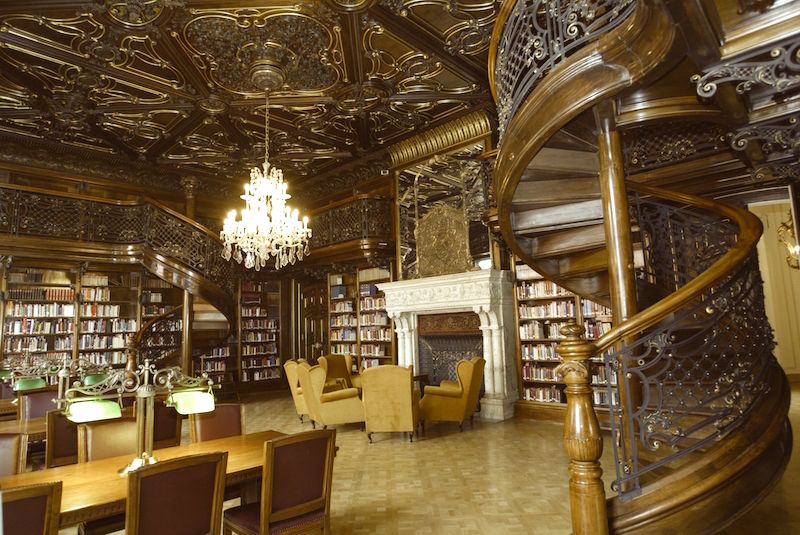 Szabo Ervin Library is a where one will find glamour and mystique of medieval learning sites. This Budapest Library is in a stunning 19th century structure that houses up to 1,100,000 volumes! Originally built by a Hungarian aristocrat in 1842, the neo-baroque Wenckheim Palace is now one of the most beautiful places to relax with a book. The dark wood backdrop and expansive chandelier lighting will make you feel like royalty in this castle of books in Budapest.
Budapest Holiday: Bask in Budapest Baths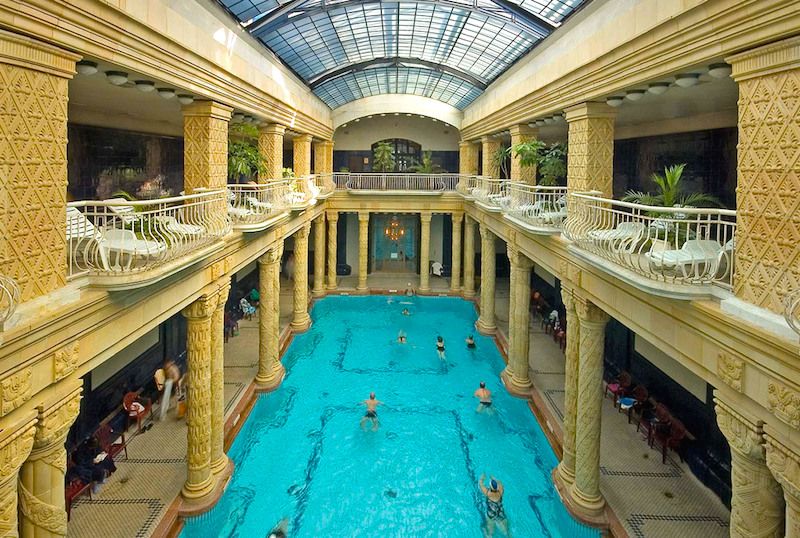 After spending some time with Hungarian literature, take an afternoon dip in a traditional thermals bath in Budapest. Thermal springs run all year round under the city, providing a perfect place for unusual and enriching spa time. Locals use these baths for relaxation in addition to health treatments offered here. Different baths in Budapest offer a variety from whirlpools to saunas to massages. We recommend two of the most notable one; the Gellért and the Szécheny thermal baths. These baths provide services for men and women and generally require swimming suits in most areas. If you are looking for absolute clean baths in Budapest, this is where you spend your Forints. 
The Gellért Thermal Bath is located inside a decadent Luxury hotel. Its art nouveau style baths have been in use since 1918! The distinctive glass roof creates a brilliant scene of light or stars from the sky above. Gellért is also well-known for its exciting wave pool.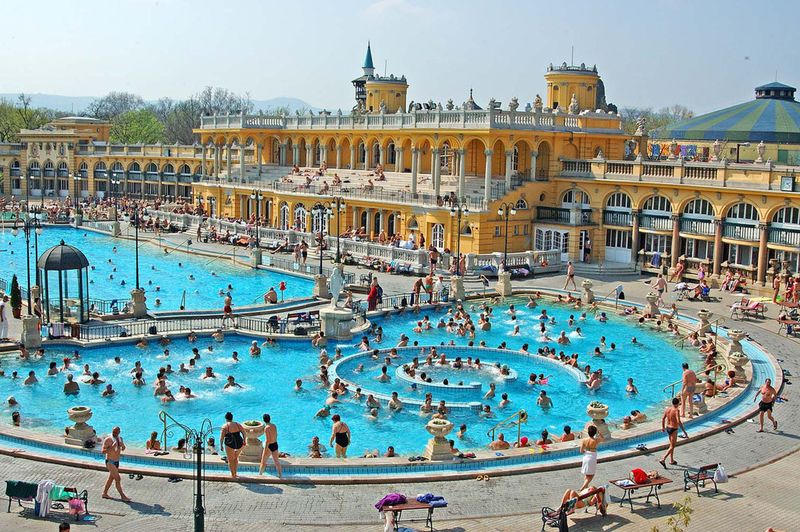 The Széchenyi Thermal Bath stands out for the yellow-colored architecture and gorgeous baroque domes. It consists of a much more elaborate system of halls and rooms. We recommend that you must soak in your tired self in the wonderful outdoor pool. If you are game for a longer stint at the century old baths, remember we told you about their modern pool parties at night!
Budapest Holiday: Best Budapest Bars for Hungarian Cocktails
After lounging in the library and soaking in the baths, consider a delicious cocktail to end your lazy day. Budapest is home to amazing bars and lounges dotted around the city. Some of them are hip and modern while others have taken over large areas of historic ruins. No matter which one you choose, you'll find an ideal spot to wind your way into the evening with quaint cocktails.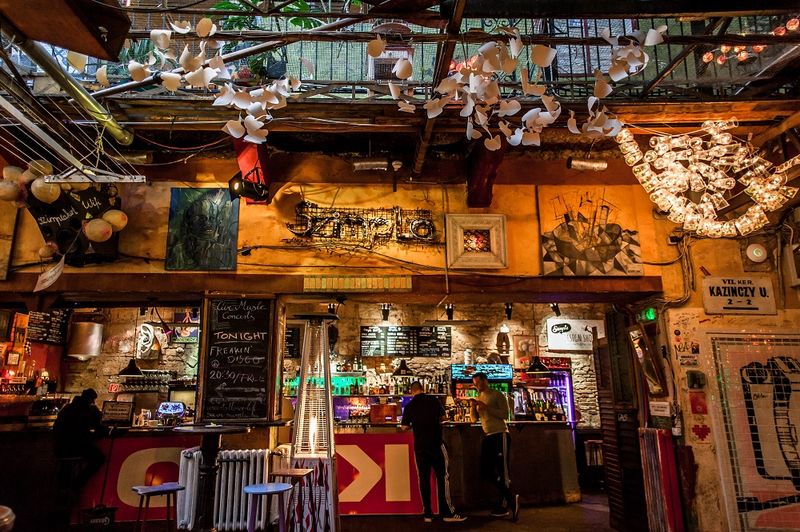 Szimpla Kert bar is one of the most famous 'ruin' pubs in Budapest. The owners saved a building scheduled for demolition in 2001 and turned it into a charming place to grab a drink. Szimpla Kert Bar's walls are covered in graffiti. There's a definite collection of art and bohemian ideals. From the covered passageways to open air spaces, it is the place to add to your bucket list when experiencing the nightlife in Budapest.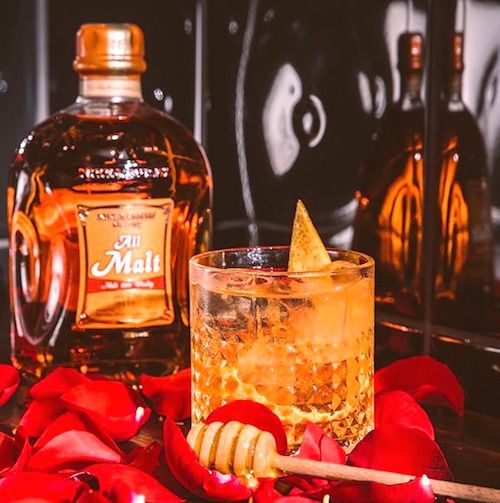 For a more traditionally creative cocktail choice in Budapest, check out Boutiq' Bar. This casual but glamorous lounge is known for exquisite and inventive cocktails. Ask the bartender-on-hand to mix up something special while you rub shoulders with the stylish trendsetters of Budapest.
BLOG BY Angela Lewonczyk