The third leg of India's Golden Triangle is by far the most beautiful side of the three city tour. The architecture, grandeur and hospitality is more ambitious in Jaipur than what one will experience in Agra or Delhi. If you are already mesmerised by our selection of the ultimate luxury hotel rooms and suites in Delhi and Agra. Then get ready to travel into a real fairytale land; Rajasthan and it's capital Jaipur
Jaipur
Taj Rambagh Palace, Sawai Man Singh Suite And Maharani Suite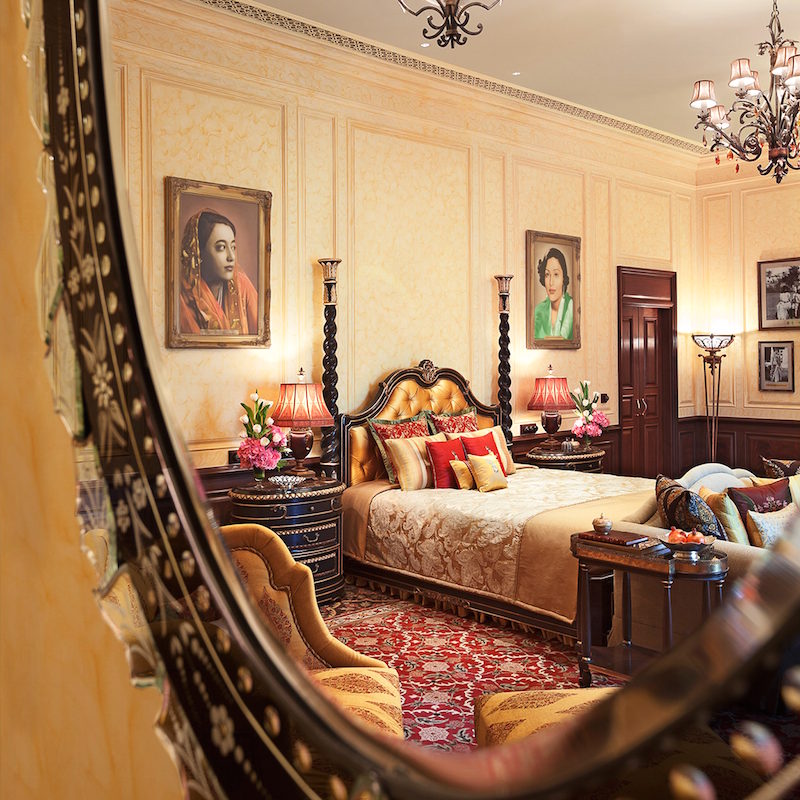 Often called the 'Jewel of Jaipur' The Rambagh Palace became the official residence of the royal family of Jaipur in 1925. Built in 1835 as the garden house for queen's favourite handmaiden Kesar Badaran it wasn't until Maharaj Sawai Man Singh II decided to initiate a massive renovation post which it became his principle residence.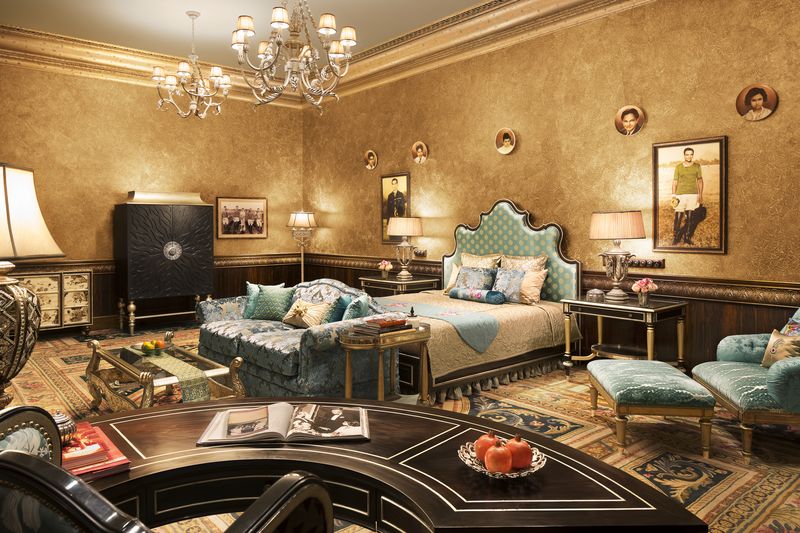 Before marrying Maharani Gayatri Devi in 1938, Maharaja Sawai Man Singh II renovated the palace further and got Hammond's of London to design a Suite, which was a gift for Maharani Gayatri Devi. This luxury hotel room in Jaipur is now called the Maharani Suite in the Hotel. The Sawai Man Singh Suite was the late kings bedroom. Named after the late Maharaja, this suite embodies his personality, life and passions. Artwork in this super luxury room is inspired by his fascinating life as an Army officer, a Polo player, a dedicated husband and father. Semi-circular desk made of sculpted wood and brass is purely royal. Handcrafted Venetian mirrors add to the pageantry of this uniquely designed suite. Among the Jaipur luxury hotels, this one stands out with it's ornate décor and colour schemes accentuated with pastel oranges and greens are a tribute to the royal lineage of Jaipur.
Sujan Rajmahal Palace, Jaipur, The Maharani Apartment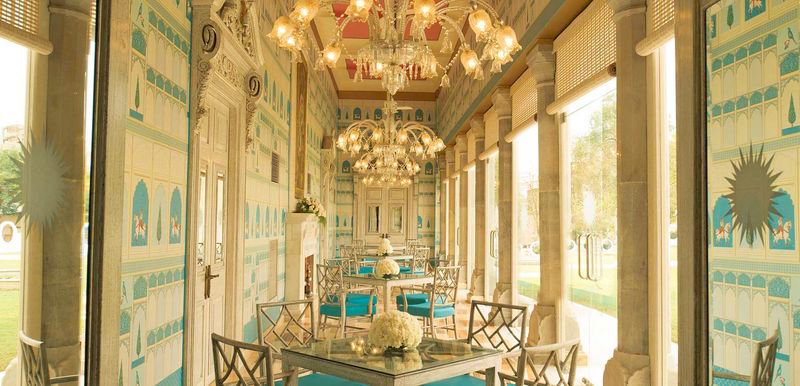 Sujan Rajmahal Palace is a 290 year old royal establishment which was built in 1729. The palace has been in and out of renovation but it was finally converted into a hotel by Maharani Gayatri Devi's family with a makeover. They hired interior designer Adil Ahmad, who transformed the palace into a hotel that's a cusp of modern and colonial era with its design and hospitality.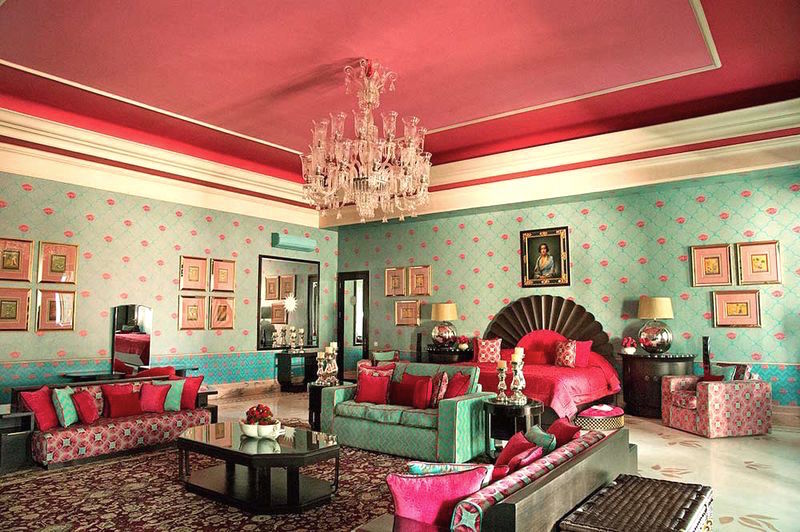 The staircase, chandeliers and marble structures add to the splendour. The relatively simple facade of the palace leaves you in an aww with its design marvel and a grand symphony of colours which unfolds inside its colonial walls. With 41 unique bespoke wallpapers, omnipresent mirrors, stunning crystal chandeliers and layer upon layer of colours and textures, the design aesthetics of the Sujan Rajmahal Palace are simply magnificent. This Luxury Jaipur Hotel has housed esteemed guests and royalties for over years and has named its Jaipur luxury hotel rooms and suites after them. One such beautiful abode at the Sujan Rajmahal Palace is the nearly 3000 sq feet Maharani apartment.
*Blog by Vipasha Rathore