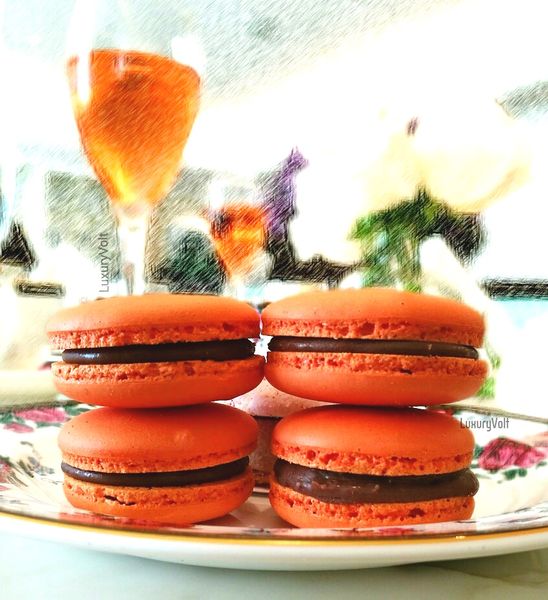 THE afternoon tea is my new favourite meal time. It allows a diet conscious person to follow the cardinal rule of eating the last calorie ridden bite before sunset. For those who love afternoon tea pyramids like me, would also know that a high tea or afternoon tea is nothing short of a ton of calories. Heh! 
To make each of that kilo cal from a beautiful spread of English and Australian pastries, worthy of the following 20 Miles marathon run, the delicacies must also work very hard to justify the sin of their being.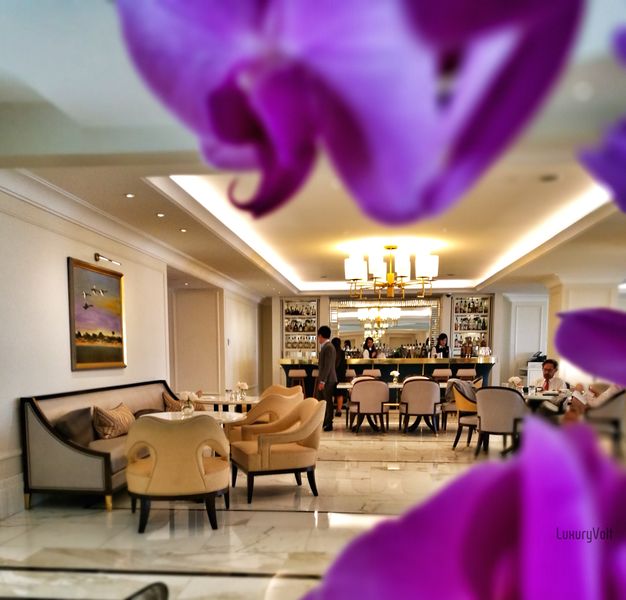 On my last trip to Sydney, I ventured into the Langham Hotel on a summery Sunday afternoon. The hotel is not a palatial one but it is one of the finest in the capital of NSW. Subtly decorated with soft pink roses and bright Orchids, the entrance leads immediately to the Palm court. A well decorated English style seating area, flooded with the brightest sunrays of the day, flowing in through wooden blinders. I must mention the presence of a very talented pianist who curiously played all my favourite tunes back to back, just like they are arranged on my playlist on itunes!
The afternoon tea room seating is very comfortable with options of chairs or sofa sets. The Palm court's service is quite and swift, most of the time.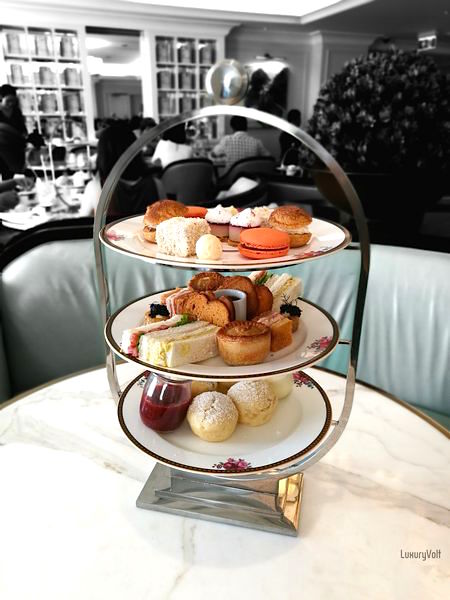 As I take a deep breath and sit against the bright sunrays on a comfortable sofa, I choose the table Pyramid of sweet and savoury for my afternoon tea. Though there are many afternoon tea arrangements that break the usual dominion of one tray of savoury with mostly sandwiches and two trays of sweet with mostly scones and macarons, the Langham Sydney, prefers to stick to the typical English style of offerings on the afternoon tea menu. 
The luxury of afternoon tea in a typical English style works for me as far as it is done with perfection! 
Chef Dave Whitting and his pastry staff have worked well with the menu. It might be the expected fair of goodies at any English afternoon tea, but the array of tastes-on-offering are unique. There is no repetition of flavour. Combination of the mini desserts works great for a summer menu. I have actually tasted high-tea at several luxury hotels, which surprisingly have dried breads and dry pulled chicken making the overall experience such a put off! Thankfully, the offerings on the high-tea pyramid at The Langham are made fresh and don't feel like leftovers from the breakfast table.