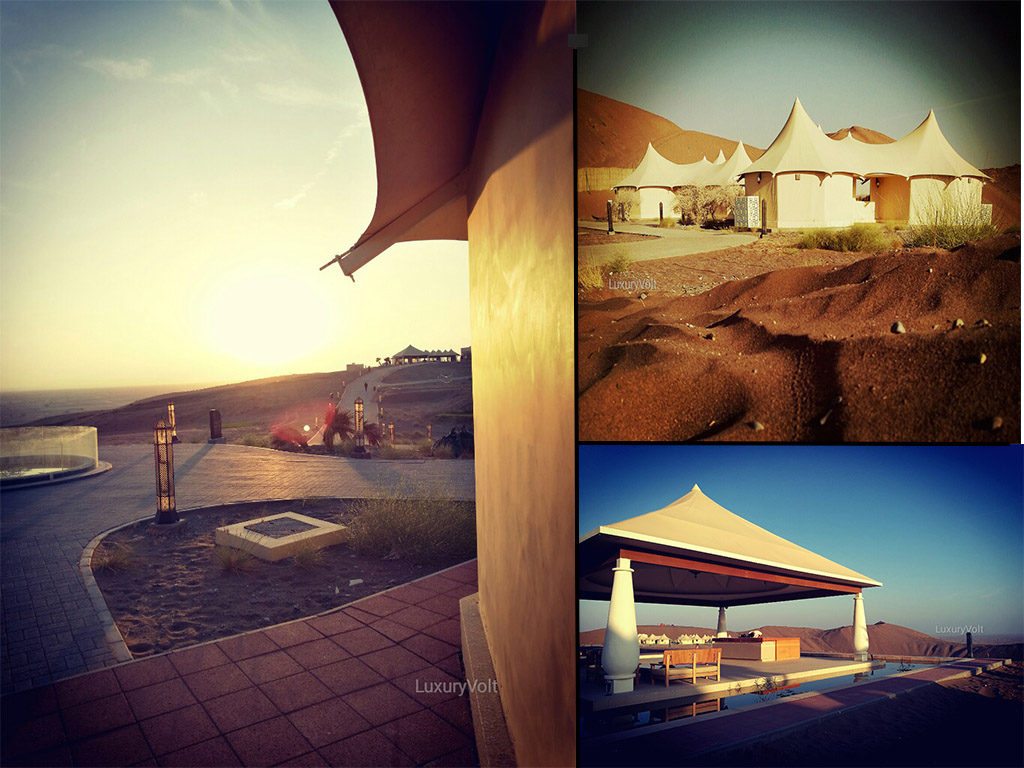 In a kingdom (Oman) not too far away is a paradise for a quick snooze from the city hobnob of mighty Muscat. The middle eastern city is as busy as any capital can be. After admiring its touristy places, what does one do to take time off into tranquility? Spin off to the deserts, perhaps? But are there any near the city? Yes, ofcourse! Don't need a camel-on-rent to get there, just hop on a high-suspension four-wheeler and drive for an hour from Muscat luxury life to find yourself in absolute luxury over sand dunes- 'Dunes by Al Nahda' resort.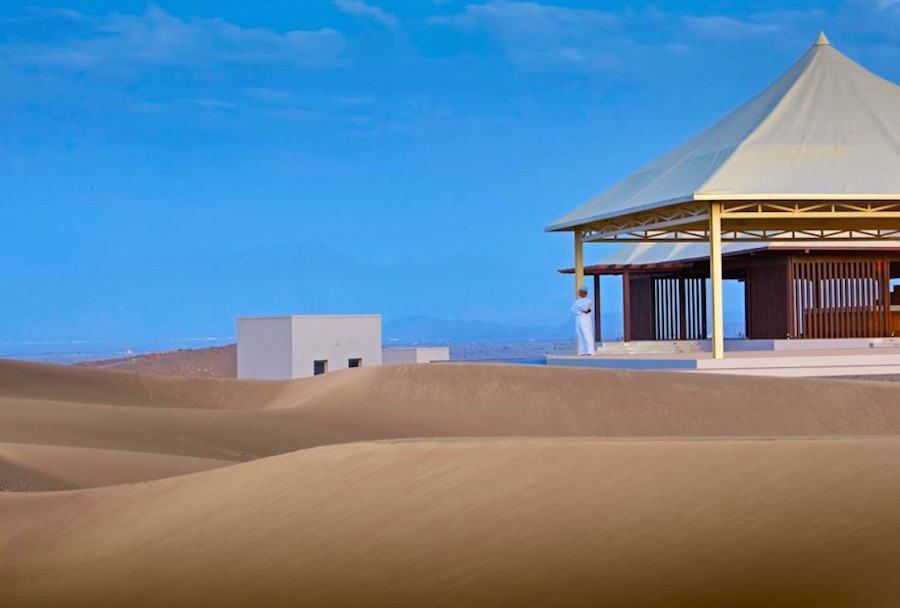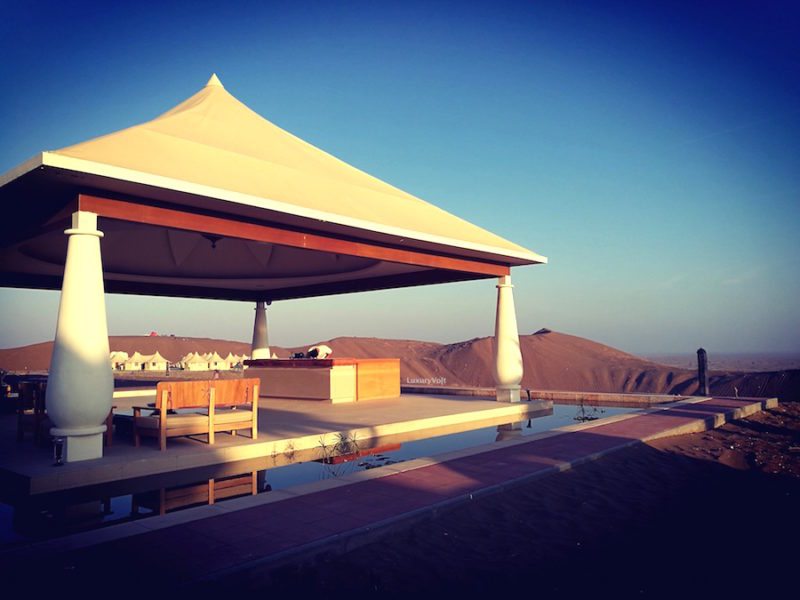 There are two ways to get to the luxury tents in the dunes. One is the less bumpy dune route and the other is the more-bumpy-dune-bashing route. I took the latter one and enjoyed every bit of it. Dunes by Al Nahda welcomes with just the right amount of refinement in a surrounding of majestic dunes.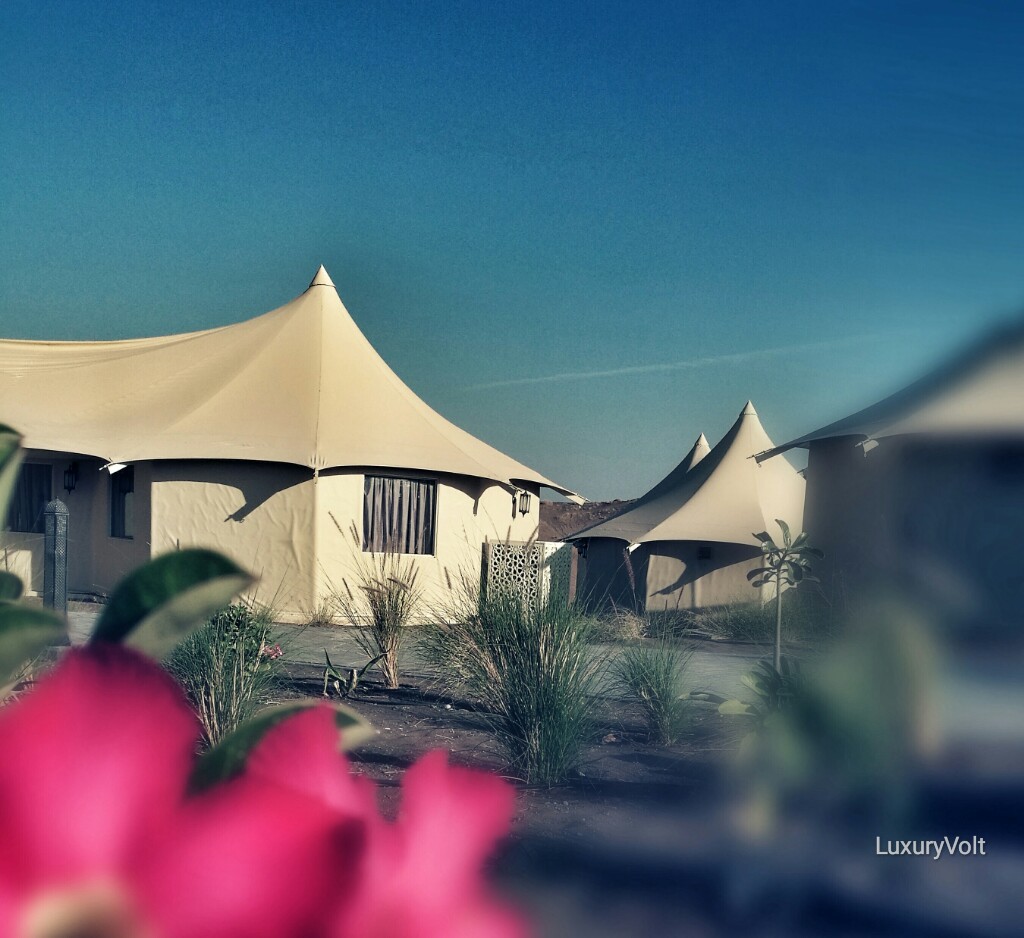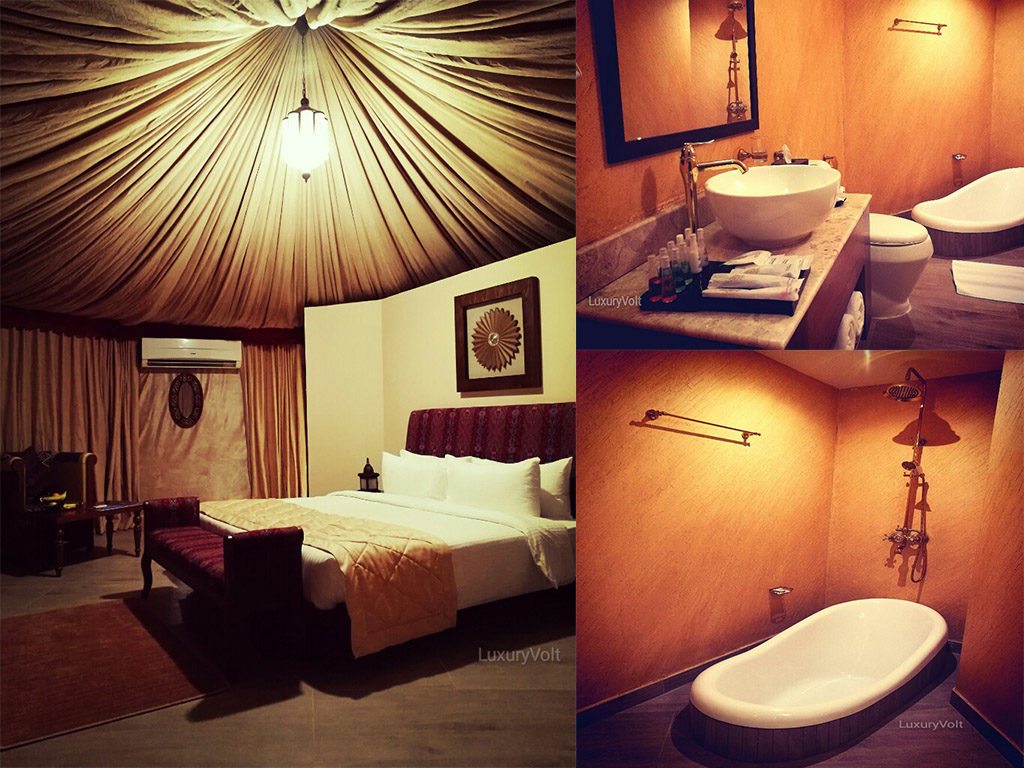 Like any luxury property, maintaining one is more difficult than building one. Al Nahda staff has maintained the property well, despite being placed in the middle of sand dunes! The rooms tick boxes in every aspect of luxury. Bedrooms are spacious and bathrooms come with bath-tubs. Wi-fi is available at super fast speeds and the room service is courteous. A must visit if travelling to Muscat luxury is on your mind!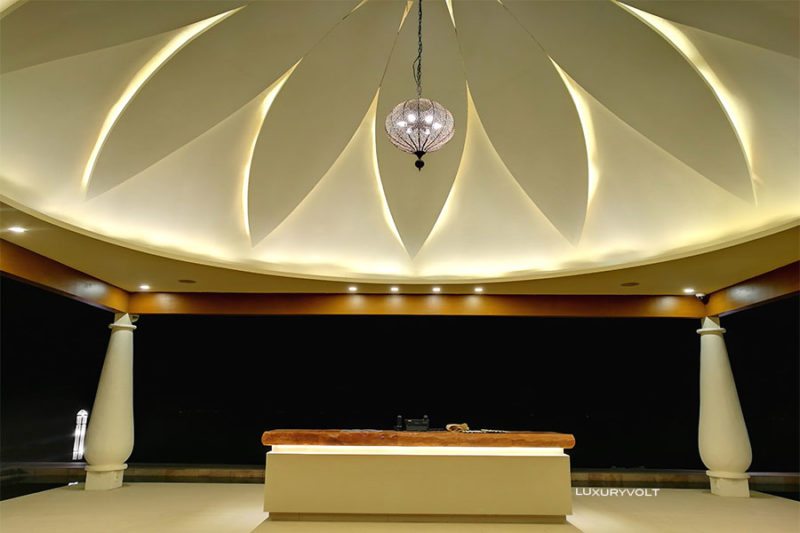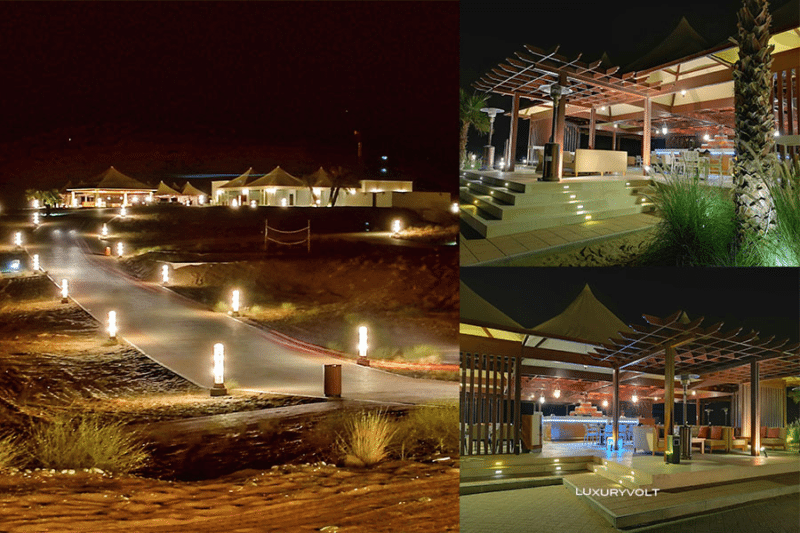 As night time gets a bit chilly in the semi-desert area, dinning at an outdoor barbecue is such a delight! Especially if the Chef knows how to control the chicken's temperature! The Chef at luxury resort near Muscat, sure did.
Considering how the fine experiences may raise one's expectations, don't expect to be blown away with the in-restaurant dinning. The food is good but not at par with the luxury quotient of the petit resort.
MUSCAT LUXURY RESORT IN DUNES: SAND SPA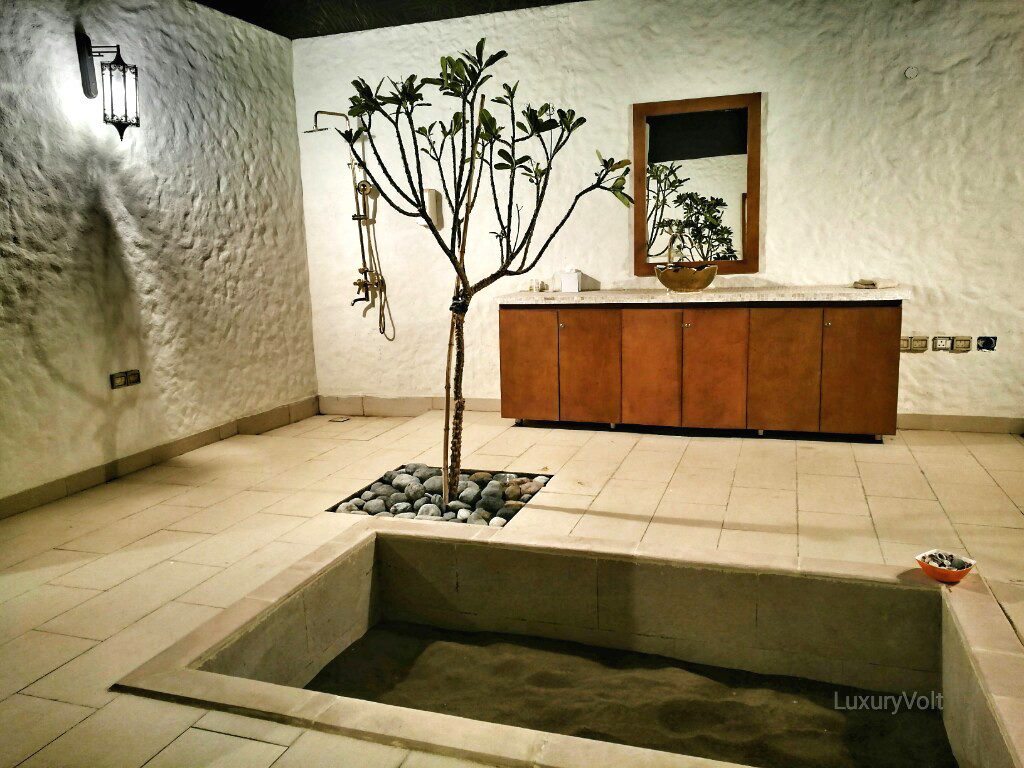 A rare experience that one must visit the luxury dune resort near Muscat (Barka to be precise) for, is the Sand Spa! The spa can be best enjoyed when the sun is at its peak to warm the sand on your body. This spa requires one's body to be buried in sand!
Price Luxury resort in the dunes: One night package including breakfast and dinner starts at 120 OMR or about US$312. Rates are subject to change.
Activities available: 9 Hole bunker golf course, Camel riding, Dune bashing..or travel to Muscat city
*Images: Al Nahda, Luxuryvolt (copyright)