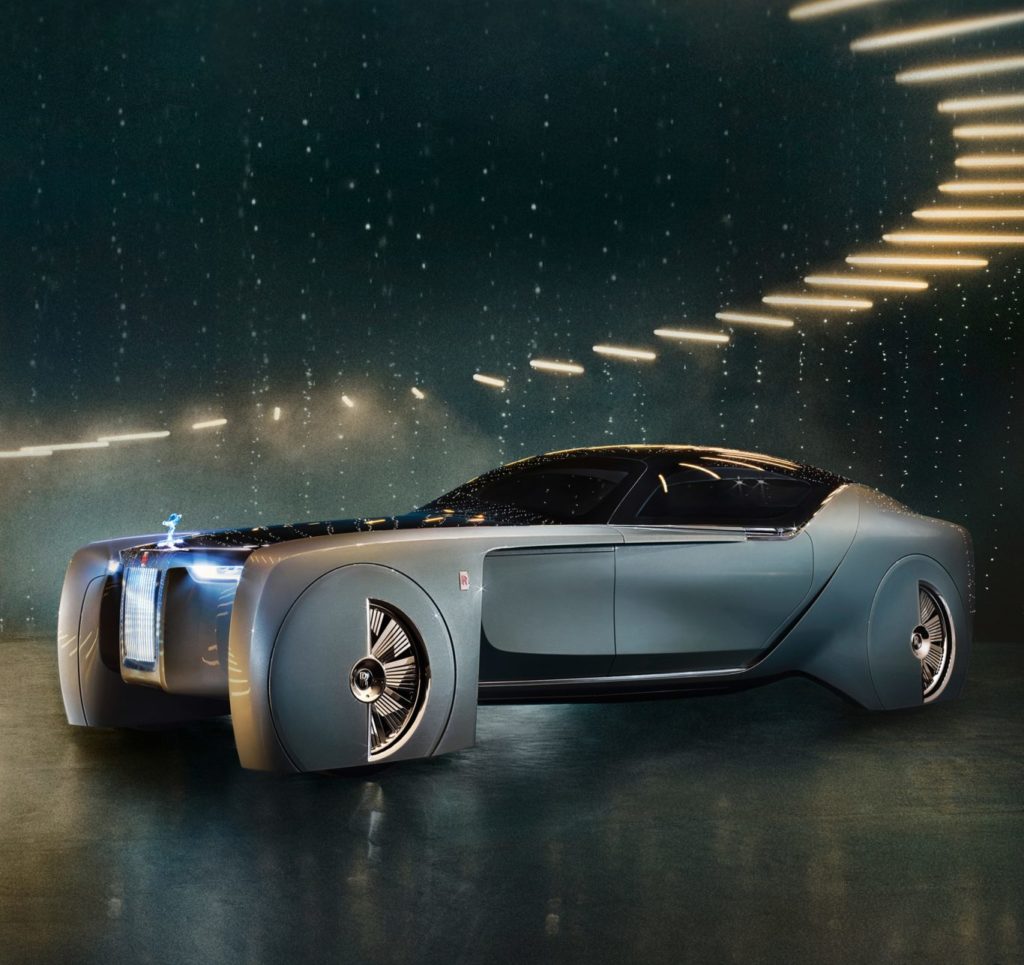 We have seen mind boggling designs of cars on paper, designs of future cars. When a luxury car brand with a phenomenal track record of producing road legal cars brings forth concept cars, the taste of future auto is somewhat more realistic. Let's just cut to the chase and show you the futuristic Rolls Royce. The next Queen or King of England might just ditch the Jag for this monster. The future princess of England will ofcourse go for the little nutty Next 100 Mini.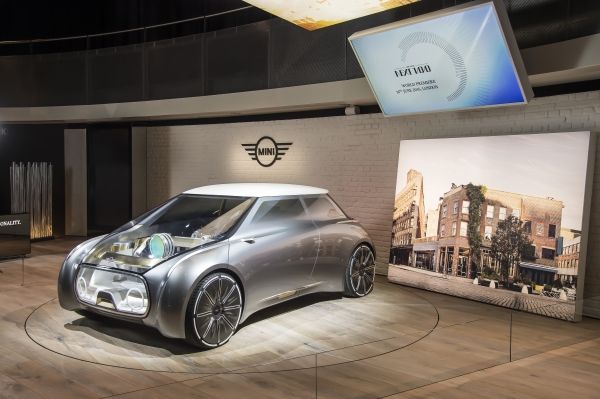 German automaker BMW have completed 100 years of existence in 2016. Such a grand occasion calls for a grand gesture. To celebrate the century, 3 concepts have been developed for all 3 brands owned by BMW.
News Points
Codenamed the Rolls Royce 103EX', it is a two-door 20ft. long self driving car
Future car Rolls Royce 103EX has an all-electric drivetrain powering all that magnificence.
Rolls Royce next car's cockpit is dubbed as 'The Grand Sanctuary'; features only a giant OLED screen and a comfy couch.
Passengers will be able to interact with the vehicle by using gesture and, or voice controls.
Interactive AI (Artificial Intelligence) program 'Eleanor' will be aiding passengers in real time.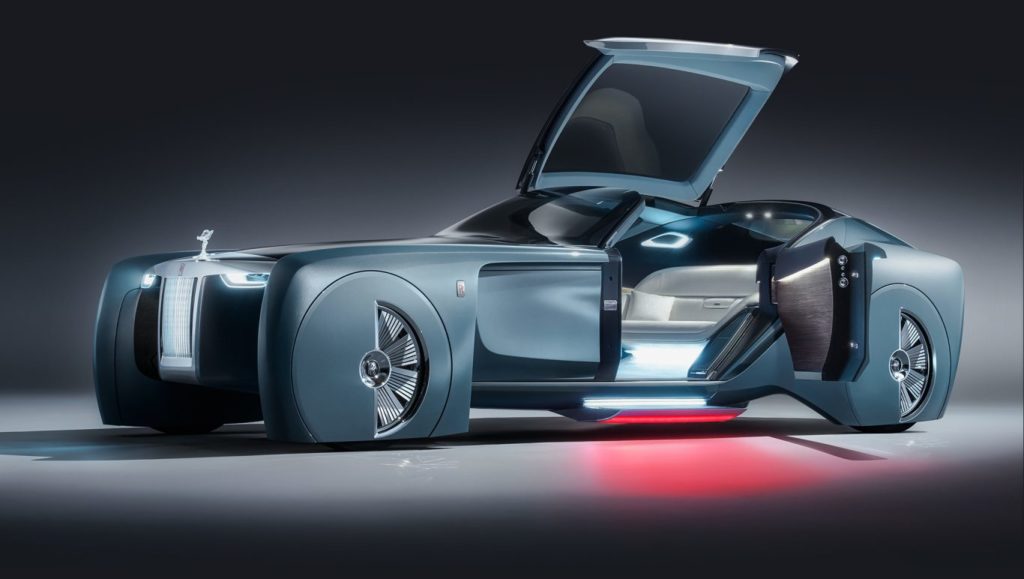 Rolls Royce has swung their bat hard aiming to blow the competition out of the park. The future car Rolls-Royce Vision Next 100 is an object of lust worthy beauty. Essentially, it is an autonomous electric-powered luxury concept car of the future. The steering wheel has been done away with, so say good bye to your chauffeur in the future. The Rolls Royce 103EX only has 2 doors, because the cockpit houses an OLED screen and a large sofa facing it. It is implied that passengers will interact with the car via a Voice / Gesture controlled AI program called 'Eleanor'. The AI has been named after actress Eleanor Thornton, who was the inspiration behind the Spirit of Ecstasy hood ornament.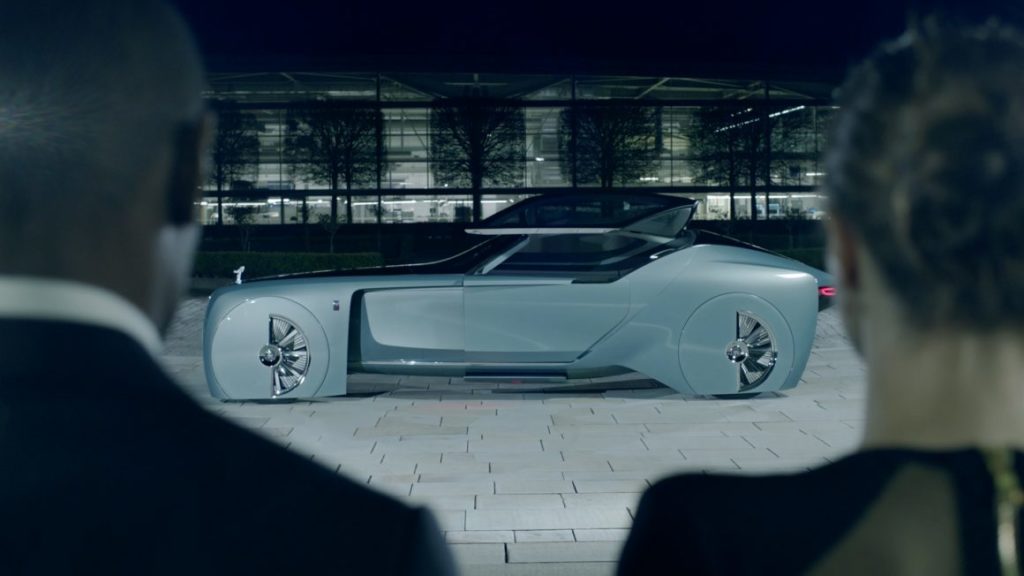 The electric motors powering the car sit under the floor in the wheel hubs. The bonnet space serves as a roomy luggage compartment that slides out at hand height. Getting in and out of the car is like something out of Star Wars. The roof moves up, and the door swings open giving the impression of an extended gullwing mechanism.
The future ready 103EX is still a pure Rolls Royce. Opulence hasn't been neglected in any way. 28 inch wheels stand out gloriously as they have each been hand-crafted from 65 pieces of Aluminium. The interior of the future Rolls Royce shines with wooden panelling on the doors made from expensive Macassar wood.
This is an ode to the amazing history and heritage of Rolls – Royce of having produced functional works of art time and again. The Rolls – Royce Vision Next 100 is truly worthy of adorning our walls, and maybe our garages in the near future.
The MINI VISION NEXT 100 offers a completely individualised, permanently available form of urban mobility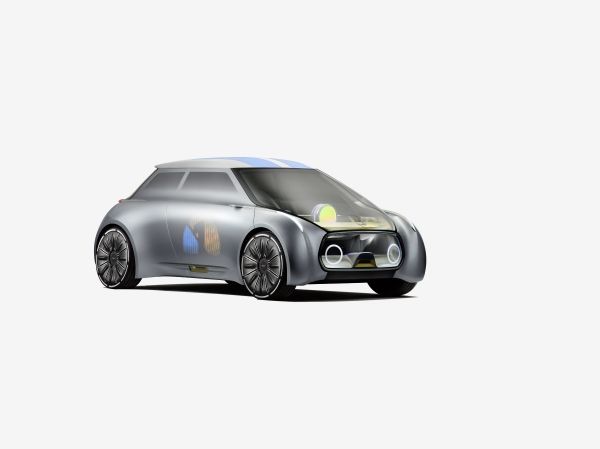 *With inputs from Priyam Jha