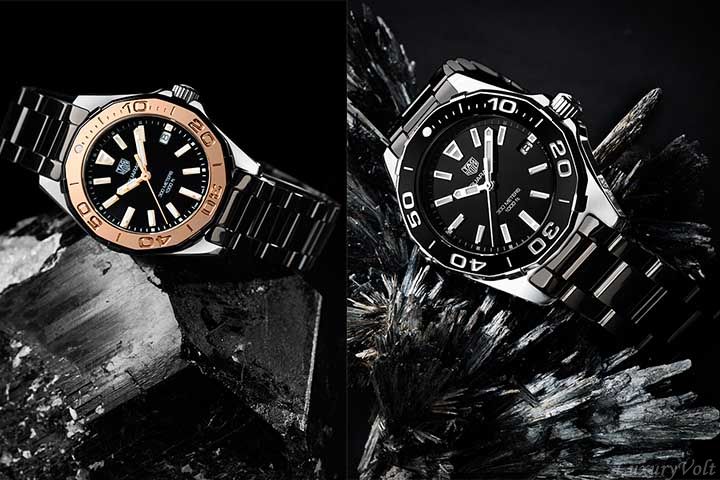 Tag Heuer has way better novelties at Baselworld 2016, than last year. A bunch of new all Ceramic watches in Aquaracr 300M series, Tag Heuer Carrera Heuer 02 Tourbillion, Tag Heuer Carrera 01 (2016 edition) and Tag Heuer Monza 40th Anniversary watches. Sadly no 2016 version of the smart watch! Well, the 1st Tag Heuer Smartwatch hasn't really yet hit stores across the world. Perhaps we will see a new version of it sometime later in 2016.
News Points
Tag Heuer Launches a dozen new watches at Baselworld 2016.
Tag Heuer introduces 5 All Ceramic models in Aquaracer 300 M series.
Ladies Aquaracer 2016 watches from Tag Heuer come in all white and in a diamond edition
Men's Ceramic watches get a bigger dial and Steel strap combo with Ceramic dials.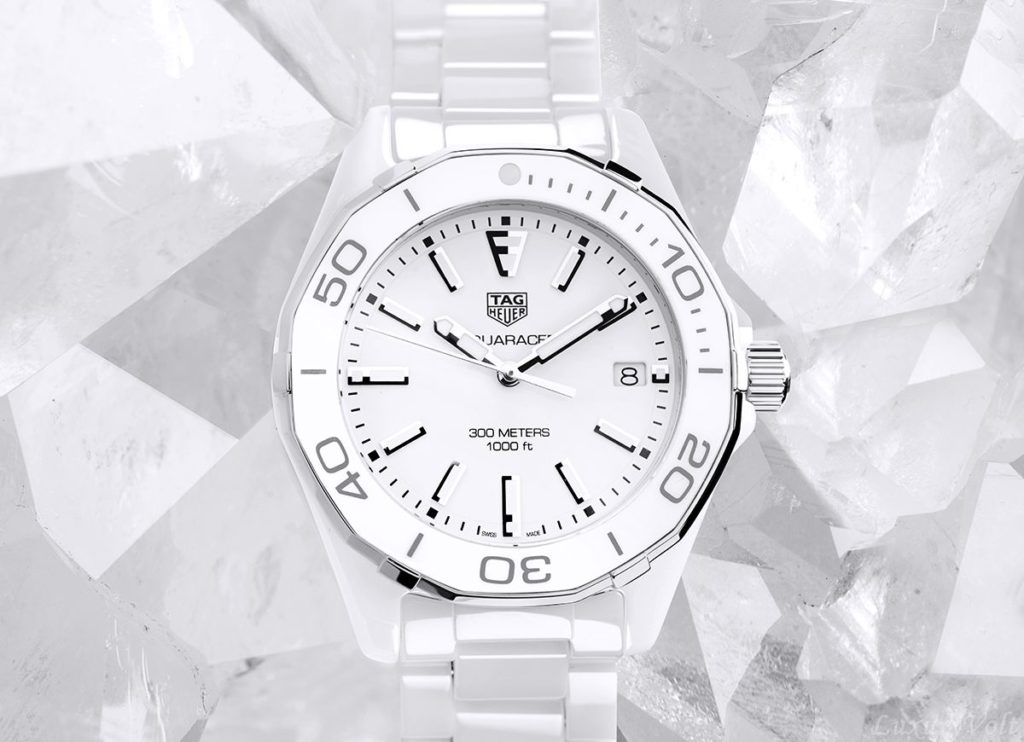 Let's first talk about the Tag Heuer Ceramic Watches Aquaracers launched for ladies. The new ceramic Watches for ladies comes in four delectable combinations. Though the watches boast of being all Ceramic, there is a hint of precious metal on some. The four versions of the new Tag Heuer Ceramic Watches are All White Version, Black and Rose Gold and the third is Black and Diamonds and the fourth is an all black Ceramic watch. I reckon the black and diamond has a feel of the Cara Delevingne watch launched last year by Tag, but the Aquaracer is way more good looking than the later!  The one with diamonds on bezel flaunts of 60 of them measuring 0.27 carats.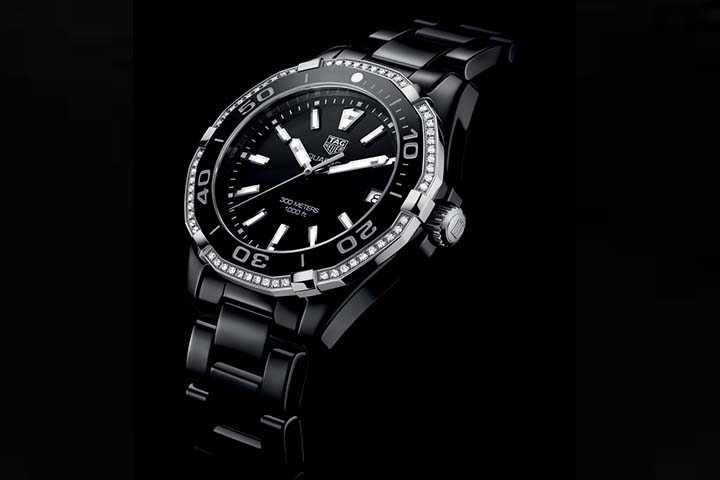 All new 300M Aquaracer Ceramic watches come in 35mm dial size, which means they are fit for medium to large wrists. Earlier versions of Aquaracer 300M were made in 27 and 32 mm dial sizes only.
Men's Aquaracer All Ceramic 2016 Edition: Tag Heuer Basel World 2016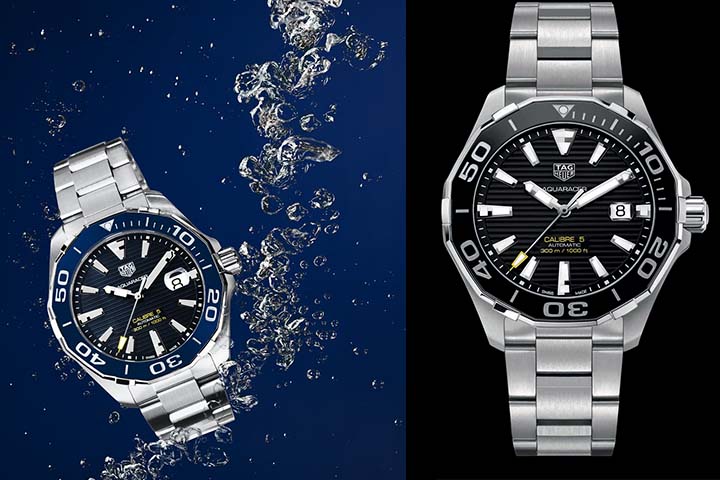 The mens Tag Heuer Ceramic Watches in Aquaracer 300M series come in two versions; black dial, black ceramic bezel and steel strap ..and blue dial, blue ceramic bezel and steel strap. Wish the straps were also made in Ceramic! The mens collection too gets a size boast. The new 2016 Tag Heuer mens watches will come in 43 mm dial size, 2 mm bigger than the usual 41 mm dial size of old Aquaracers. The ceramic bezel has been restyled with the engraved silver lacquer numerals.
Screw-down case back engraved with a diving helmet.