News Points
Aston Martin launches the much awaited DB 11 at Geneva Motor Show 2016
A potent new in-house designed 5.2-litre twin-turbocharged V12 engine
Aston Martin DB11 is based on the Aston Martin DBX concept while retaining the style cues of DB10 from the James Bond movie, 'Spectre.'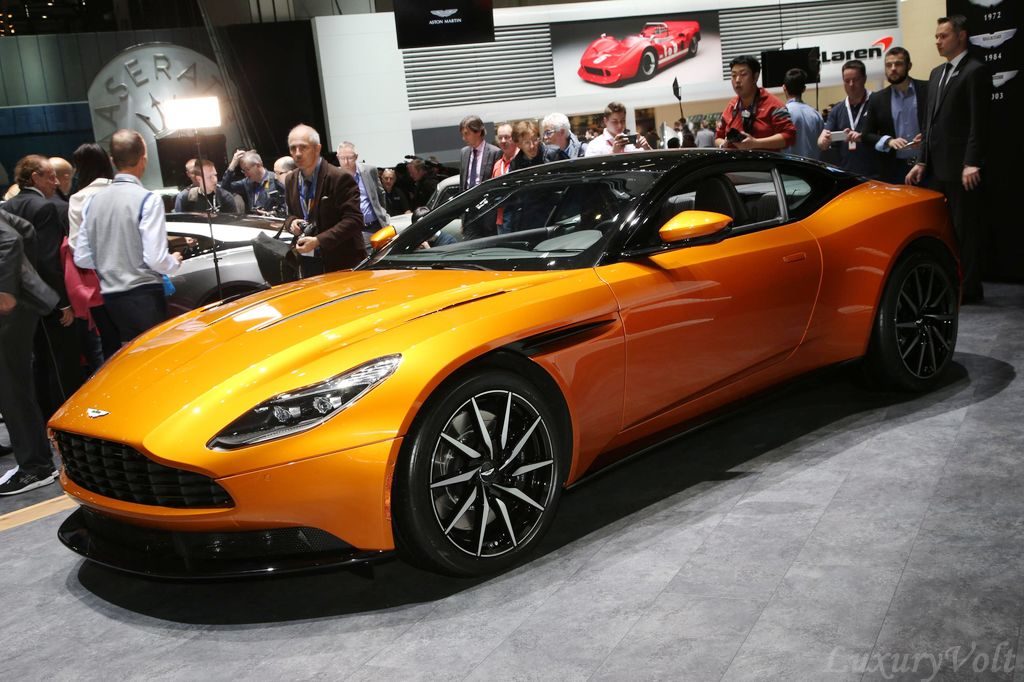 The iconic Ashton Martin DB series gathers attention without even asking for it. It's been 12 long years since DB9 was launched. While DB10 solely dedicated to the Bond association and thus wasn't the purist's first choice, DB11 might reign as the "Best body," on unveiling at the Geneva Motor Show 2016. The all new DB11 is based on the Aston Martin DBX concept while retaining the style cues of DB10 from the James Bond movie, 'Spectre.'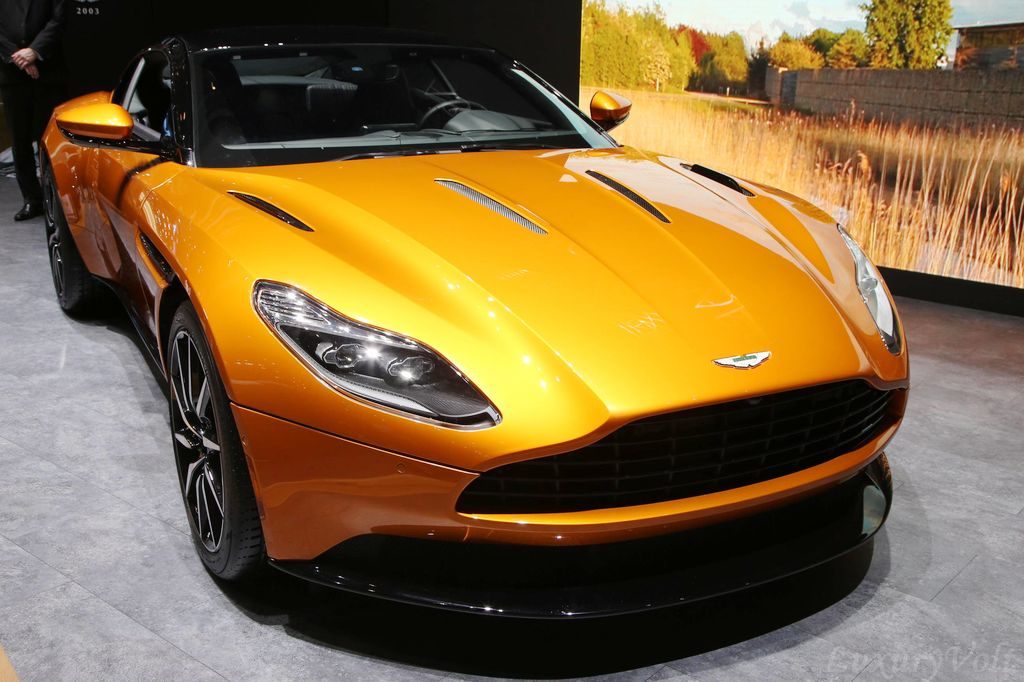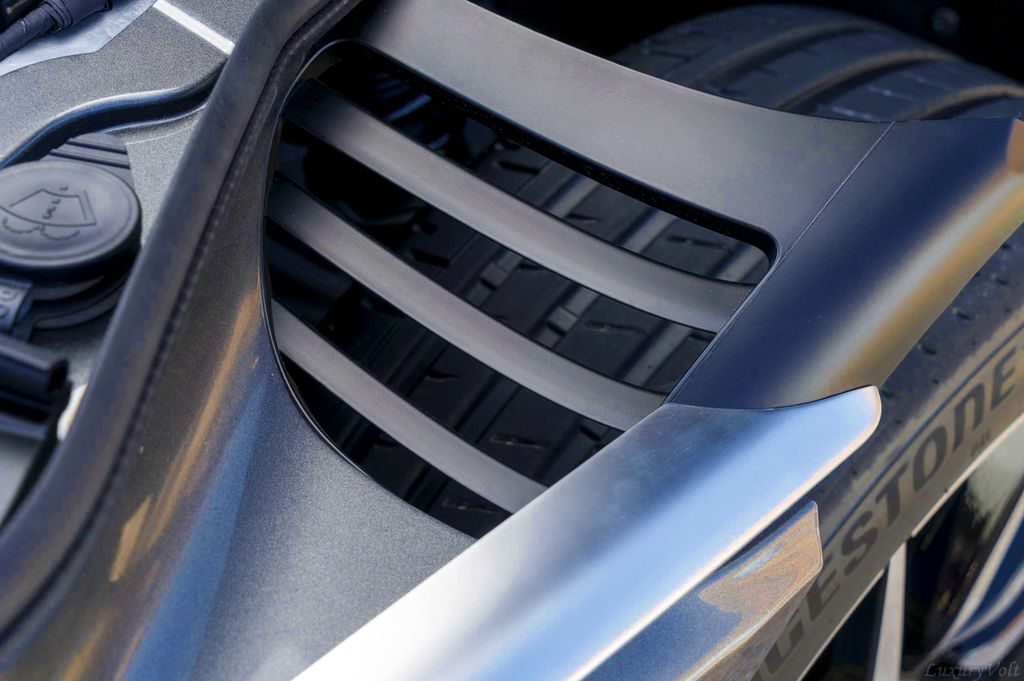 Combing aggression with flamboyance, the traditional Aston Martin-style grille on the front has now grown bigger and bolder. The car also gets an more attractive bonnet with some prominent muscular character lines flanked by powerful projector headlamps, shaped like hooded dragon eyes, and with the additional advantage of LED daytime running lights.
[button link="http://luxuryvolt.com/category/cars/" type="big" color="red" newwindow="yes"]  ALL THE DOPE FROM GENEVA MOTOR SHOW 2016[/button]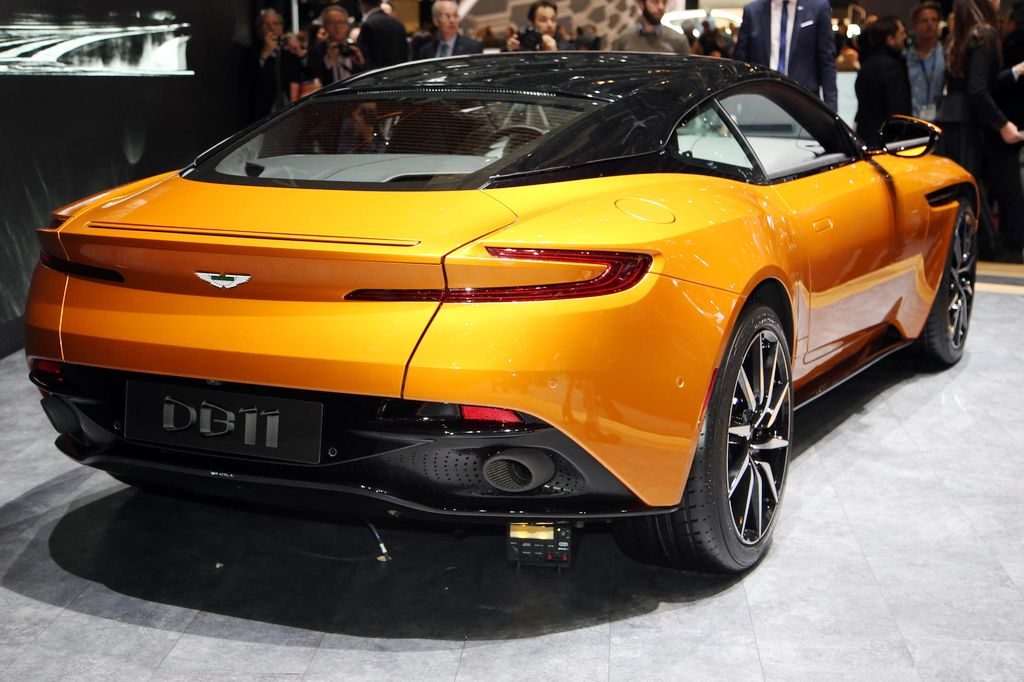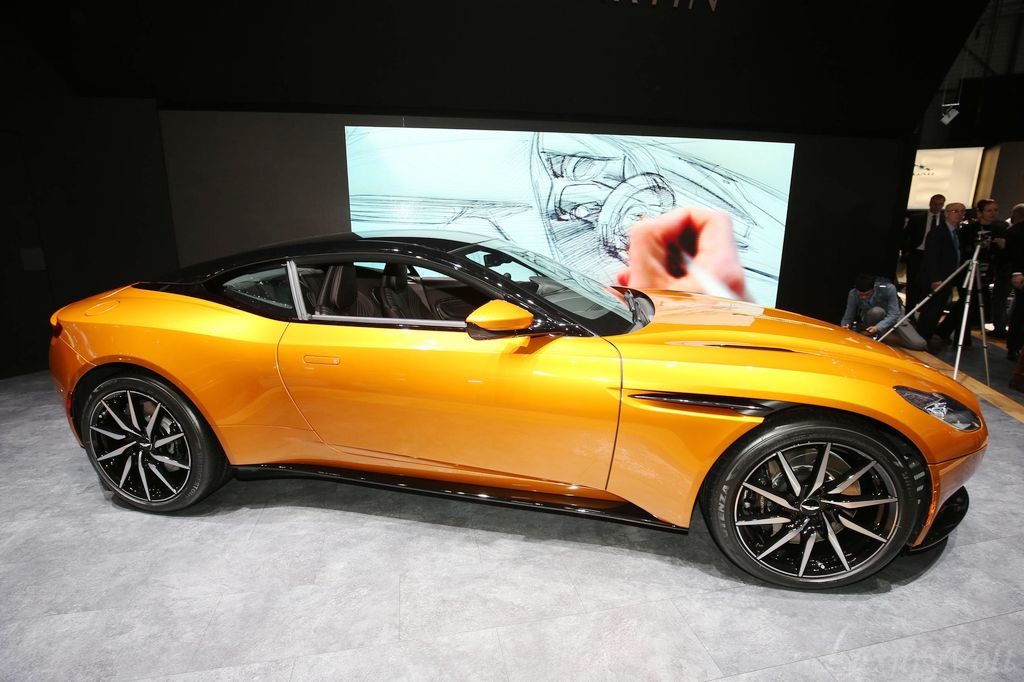 Chances are when you see one of these beauties swoosh past, the rear section is all that you will catch a glimpse of. Aston Martin has ensured it will be a sight to behold with sharp curve. Not to miss the light-style dominant LED tail lamps and protruding spoiler-like tail. The rear bumper of Aston Martin Geneva launch looks quite aggressive and comes with specially crafted chrome-tipped dual exhaust pipes.
So what makes Aston Martin DB11, the ultimate speed demon on the road? Bond's next Aston Martin comes equipped with a 5.2-liter twin-turbocharged V-12 engine. It is capable of producing a maximum power output of 592bhp (600 horsepower). This package is more beastly than most devils at the Geneva Auto show 2016 , so far.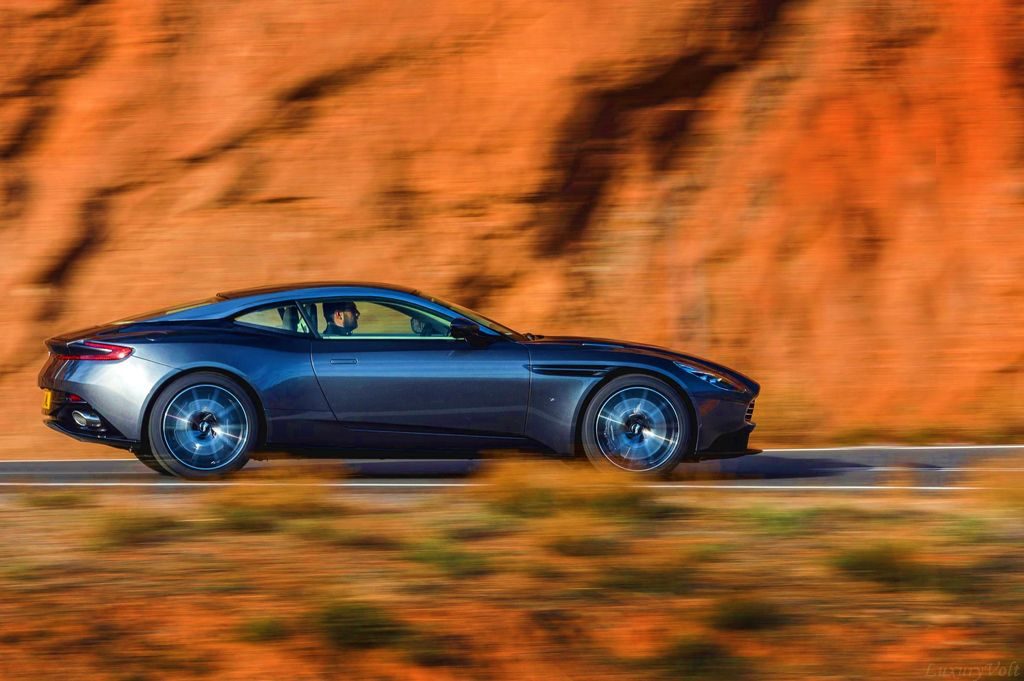 Aston Martin DB11 re-imagines the relationship between form and function with a series of fresh design signatures. At play here, is innovative aerodynamics combined with an aesthetic revolution. A clever management of airflow both over and through the bodywork will aid stability. This, while the Aston Martin DB11 makers have preserved the DB11's uncluttered surface style.
To exploit the new aerodynamic body and harness the immense performance of the new twin-turbo V12 engine, the Aston Martin DB11's chassis, suspension, steering and electronics have been reinvented. Key new technologies have been embraced for Bond's new babe in Yellow! There is an awesome 8-speed automatic ZF transmission, which with the new electric power steering and Torque Vectoring.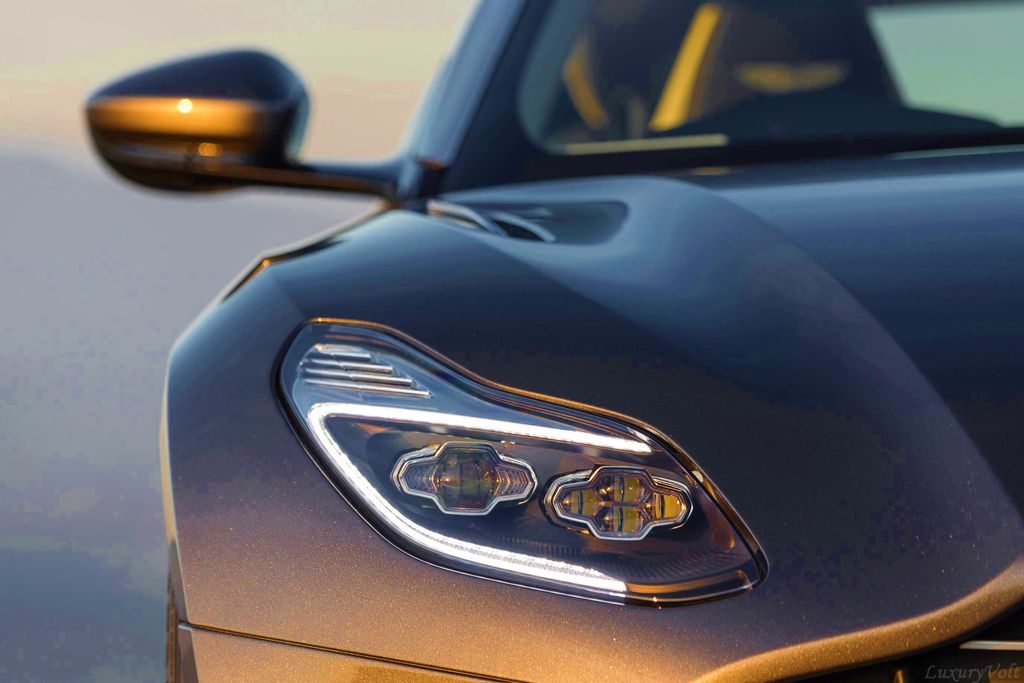 The end result being, you can cut those sharp corners at dangerously high speeds without having to worry about going off the bend. The dynamic agility with powerful suspensions ensures you stay cushioned in completely luxurious safety.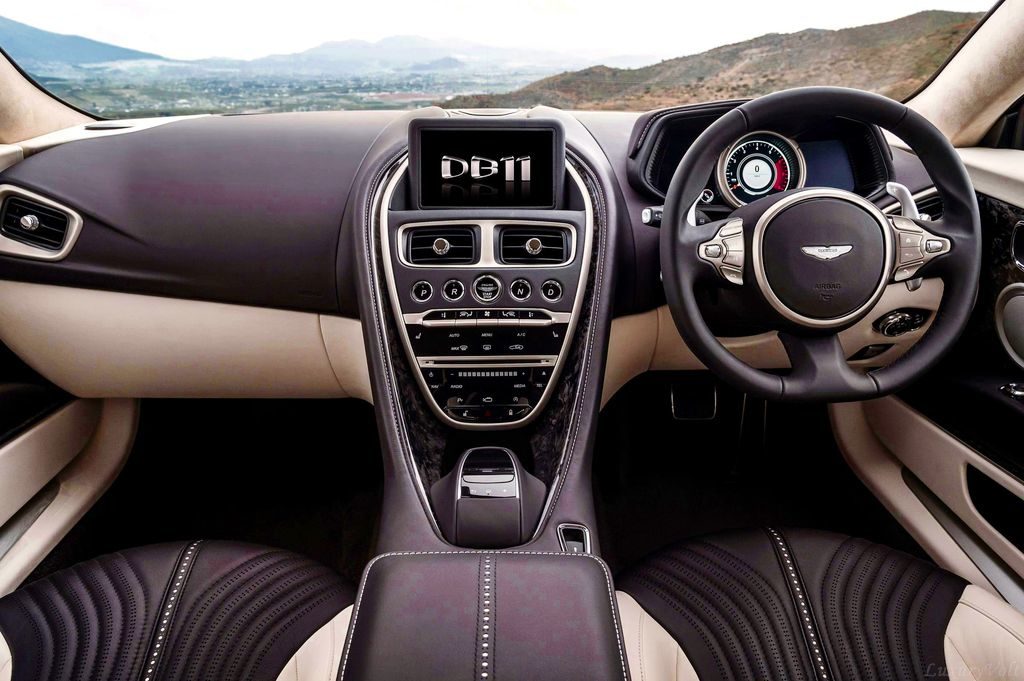 So it is all about the exteriors? Never! Not with this luxury giant. The interiors are as spectacular as the exterior of Aston Martin new car in 2016. The luxuriously laid-out cabin has a fresh look about it and exudes elegance. DB11 comes equipped with thoroughly modern electronics. What's in it you ask? The 2016 Geneva Motor show luxury car features a 12-inch LCD instrument cluster paired with an 8-inch center display for infotainment, a first in this series.
*Blog by Devyaani Singh