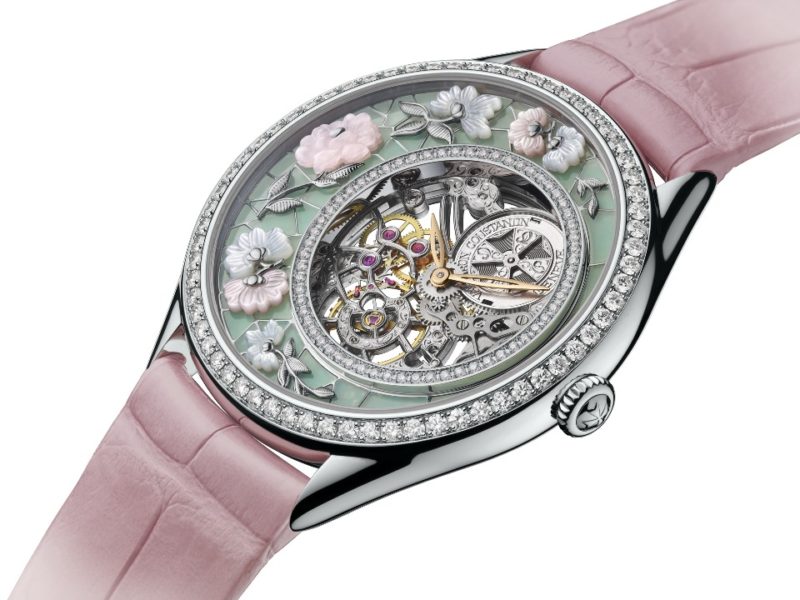 The first image of new watches from Vacheron Constantin for 2016 collection is a glittering flare of creativity. After an anniversary celebration last year, this year for SIHH 2016, the Richemont watch brand has some delicious watches lined up in women's jewellery watch collection.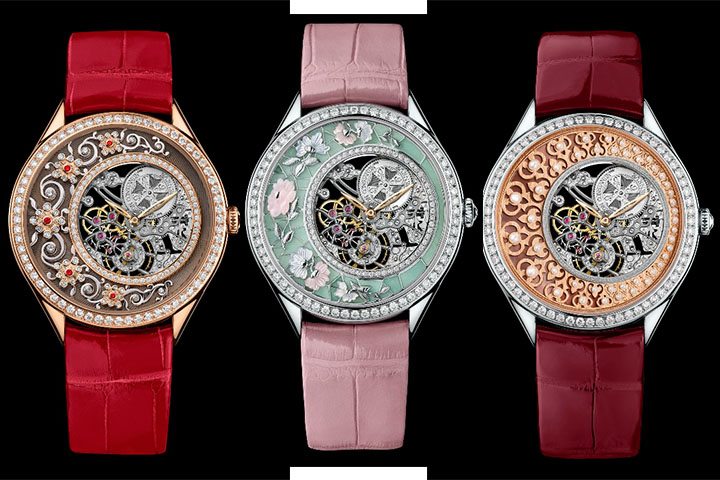 The Vacheron Constantin Métiers d'Art Fabuleux Ornements collection is an invitation to celebrate the ornamental beauties of the world drawn from the decorative arts of several cultures. Two year after its first launch, the collection unveils four new models born of the art of openworking and a combination of artistic crafts bearing the Hallmark of Geneva.
Ten different master artisans have provided reinterpretations of Ottoman architecture, Chinese embroidery, Indian manuscripts and French lacework. These creations are equipped with an ethereal hand-engraved movement: calibre ultra-thin 1003 in 18K gold. The finesse of the front-facing décor is precise to the nearest tenth of a millimetre, while on the back Vacheron Constantin has opted for an exclusively chamfered and hand-drawn finish that preserves a restrained appearance.
Traditional arts meet at the crossroads of different cultures. To highlight this exceptional know-how, the model "Indian manuscript" is created from the alliance of Grand Feu champlevé enameling and hand engraving. The "Ottoman architecture" timepiece is defined by hand chamfering, natural white mother-of-pearl base and a gold grid work studded with half-pearl beads. The "French lacework" model is adorned with a translucent hand-guilloché Grand Feu enamelled dial. The base of the gold dial is clad in a guilloché motif lending subtle depth to the transparent enamel and set with garnet-colored sapphires and diamonds. The fourth timepiece "Chinese embroidery" is crafted in pink gold according to the stone- cloisonné technique with jade. The dial is sculpted from mother-of-pearl and features a pink opal shaped according to the glyptic art and complimented by finely hand engraved gold leaves and pistils.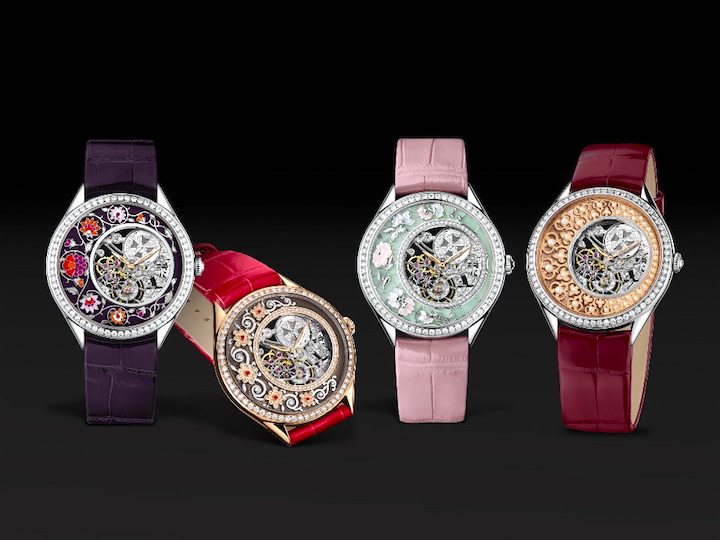 For 260 years, the Manufacture has consistently enhanced the beauty of its creations through artistic crafts. Hand engraving is one such technique. A demanding art calling for exceptional patience and dexterity, it was used right from the start as a means of achieving ethereal lightness. The first watch created by Jean-Marc Vacheron in 1755 already featured an openworked and engraved balance-cock. A master in the practice of this extremely intricate discipline, Vacheron Constantin has given free rein to its creativity, progressively openworking both simple and complicated calibres, associating them according to its inspiration with other artistic crafts.
Total gem-setting on these Vacheron Constantin Jewellery watches SIHH 2016: French lace: 193 round-cut diamonds, for a total of approx. 1.4 carats & 5 garnet-colored sapphires for a total of approx. 0.04 carat Chinese embroidery: 145 round-cut diamonds, for a total of approx. 1.2 carats & approx. 2.4 carats for the jade and the pink opal Ottoman architecture and Indian manuscript: 85 round-cut diamonds, for a total of approx. 1.1 carats
Limited edition of 20 pieces for each model of the 2015 SIHH ladies watches from Vacheron Constantin "N° X/20" engraved on casebacks.