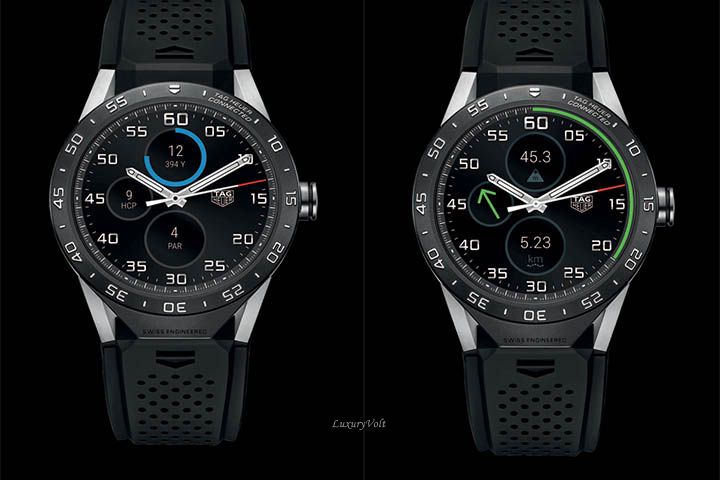 The new Tag Heuer smart watch price is $1500 USD. Tag Heuer smartwatch price in India will be nearly over a lakh!
The luxury smartwatch is called Tag Heuer Connected Watch.
It is Android Wear's first luxury watch.
Has design cues from the Tag Heuer Carrera watch. Tag Heuer smartwatch is made of Titanium and measure 46 mm in diameter. It is thus made for a bigger wrist.
Charging can be done through a dock. The crown of the watch has a few controls.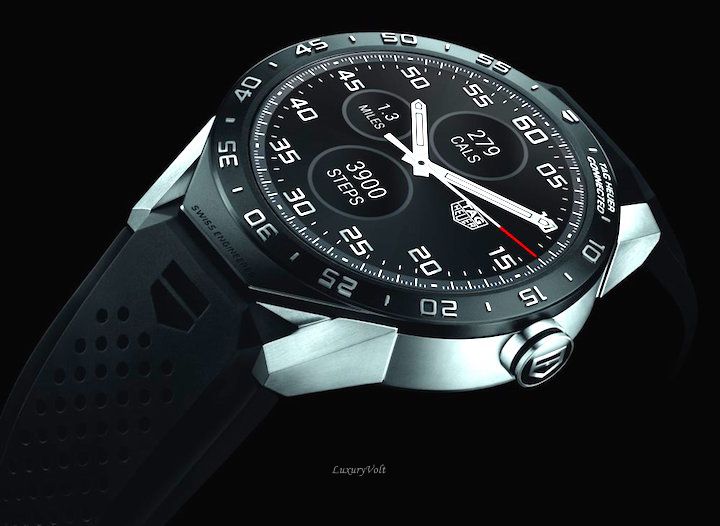 Tag Heuer Intel watch can be customised with rubber straps in 6 different colours black, white, green, yellow, blue, orange and red. The Intel chip used in it is AtomTM processor Z34XX. The battery is a lithium battery.
The luxury smart watch with android comes with three different options of three homescreens or faces of the watch one with a hour-second-minute hands face, another with chronograph face (sub dials) and the third Tag Heuer face has world timer feature. It's sub counters will have interactive functionality and not present for just design purpose.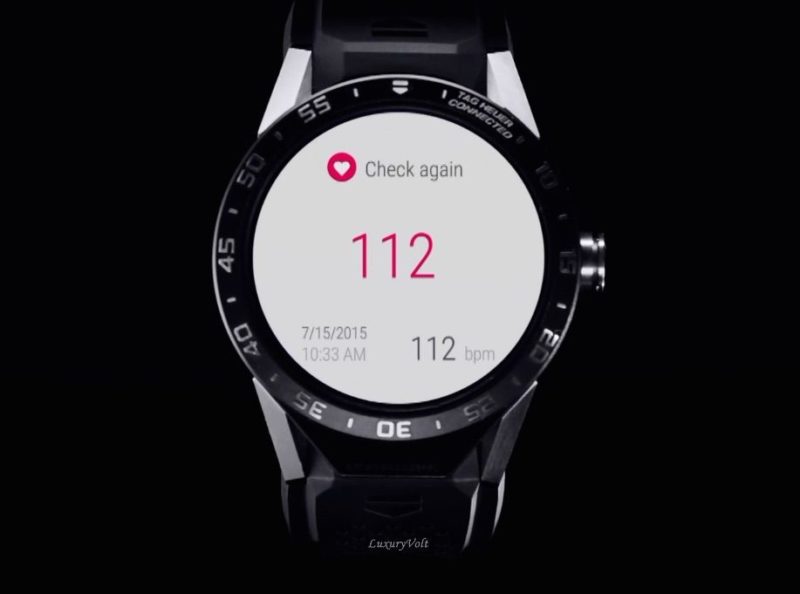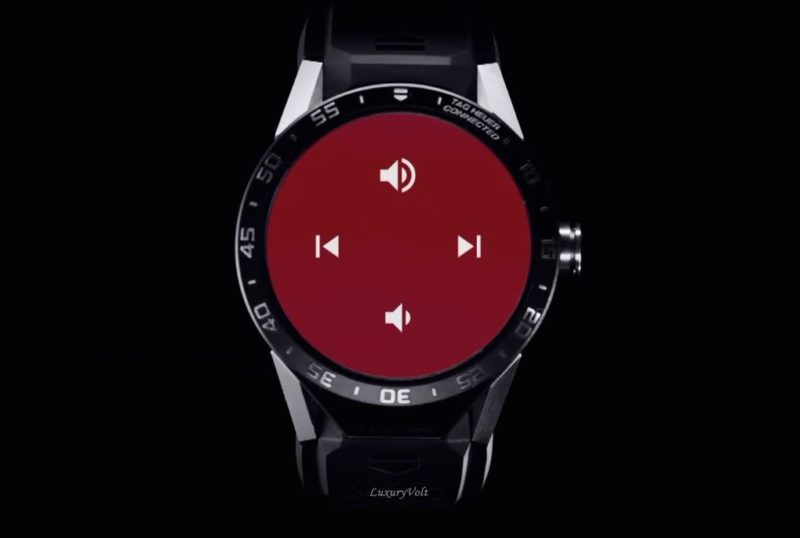 The apps customized for TAG Heuer and available on an exclusive basis will be, to start with, Insiders (lifestyle), GolfShot Pro (golf), RaceChrono Pro (motor racing) and Viewrangers (trailing), which will be offered with free subscriptions. A specially developed Software Development Kit (SDK) will allow enrichment.
Tag Heuer connected watch has the regular fare of features like any other android watch like Bluetooth and Wifi. There are additional Tag Heuer Carrera design faces, 4GB inbuilt memory and features like weather monitoring.
Smartwatch from Tag will be available on Tag Heuer's e-store for the US and in all Tag Heuer official stores, immediately. It will have two year long warranty. Tag Heuer smart watch will be priced as 1500 USD, 1350 Euros, 1400 CHF, 1100 GBP.
Exchange scheme after 2 year warranty: Tag Heuer has introduced an unusual offer for the owners of Tag Heuer Connected watch. After the two year warranty period, owners of the smartwatch can go to Tag Heuer stores and exchange the (by then outdated) watch with a Tag Heuer mechanical Swiss (not smart) watch built exclusively for the exchange scheme. This Tag Heuer mechanical Carrera watch will cost the owners of Tag Heuer smart watch, the same price .. 1500 USD.
To those who didn't know; Tag Heuer Carrera watches are priced at a much higher number and the exchange offer that includes a lesser priced Carrera, is to ensure that buyers of Tag Smartwatch do not feel that they have wasted their money after the smartwatch becomes outdated.