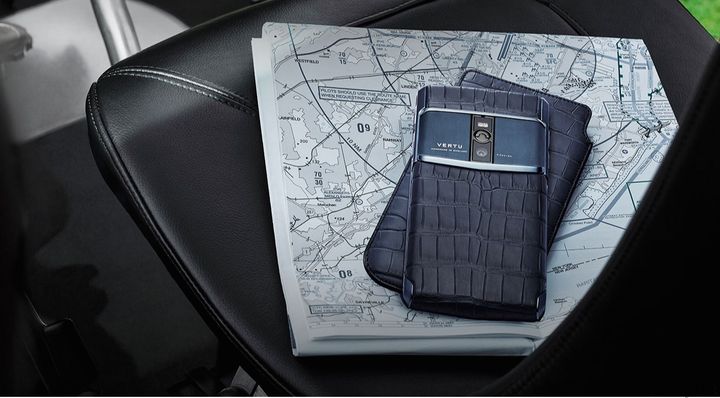 After launching a range of technically identical luxury phones this year, Vertu has finally launched a newer, better version that starts from 7.5 Lakh INR price tag. At 5.2 inches, the New Signature Vertu phone has the biggest screen on any Vertu phone. The new Vertu luxury 2015 phone announced just before the festival season has a better Camera of 21MP strength. It has all the essentials, expected on a Vertu Luxury device, expensive Alligator skin, hand crafted aesthetics and an..uhmm.. older Android OS version (Lollipop).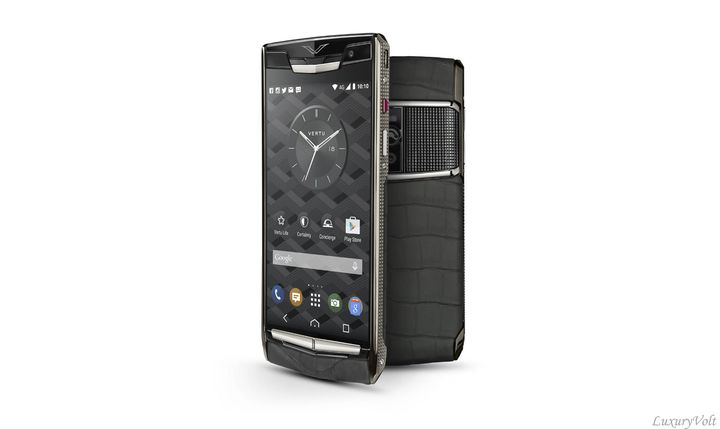 There are are plenty of luxury brands out there who have launched Luxury Smartphones, in the last two years. Lamborghini has a range of heavy duty phones covered in expensive Leather. Savelli from Geneva has a range of gorgeous, Diamond studded phones or Gold framed phones for Ladies. The oldest Luxury mobile phone maker, of the lot, Vertu, still manages to sell more luxury phones, than all of them put together. That is because Vertu does not stop to upgrade or innovate. Unfortunately, it hasn't yet, learned to be technically equivalent to the smartest economy smartphones that are only a fraction of the Vertu Phone price.
Whilst the outdated Android OS. might not matter to those who continue to invest in Vertu devices, the newest entrant is perhaps the best one to buy, compared to all luxury devices in the market.
Here is all the dope you need to know about the new Vertu Signature luxury phone introduced for the festive season.
Design hasn't changed much.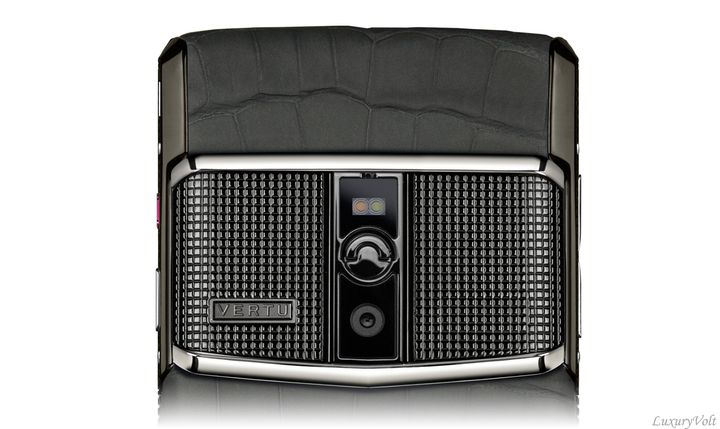 Let's begin with the back side. Just like the earlier Signature devices, this one too, has a small door-lock system near camera lens. This space has compartments for sim and microSD memory card. Vertu new Signature Touch phone with big screen has a big boot too. It has 64GB of internal memory & 64GB Removable microSD memory expandable up to 2TB !! If only one could use this as a Bank locker! Would be easier to justify the Vertu Phone price , eh ?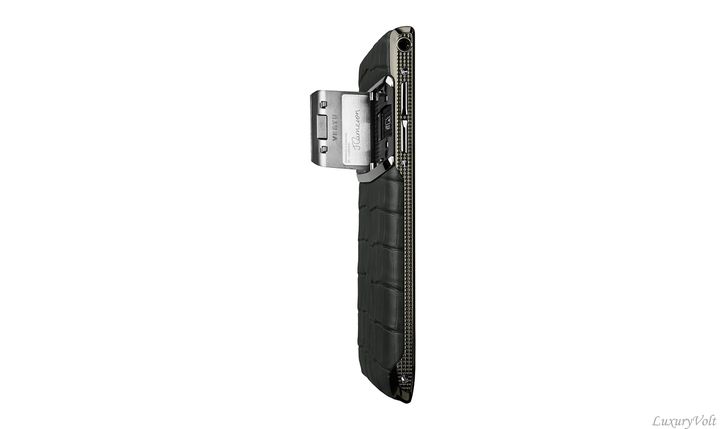 The only new element is the in-demand Ceramic material. A broad strip of patterned ceramic belt, brings in, a touch of masculinity to the luxury phone.
The most prominent stylish element i.e. the leather, which wraps around, tightly, is available in Calf or Alligator skins. Up front, the enlarge 5.2″ screen is protected by 5th generation Sapphire Crystal. The screen is Full-HD LCD display has 428 pixels per inch.
The stereo sound bar has also changed with a separate, floating polished V rail. Dolby Digital Plus is used for the best sound a luxury phone can offer.
Vertu has started customising the camera, too, starting with this Christmas special luxury phone. The 21 MP camera has twin LED flash light. Vertu has introduced a new app software that allows the camera to take better pictures in low light. If only Vertu realised that what matters more in 2015, is the selfie 'front camera'. Sadly, that remains to be a mere 2.1 MP.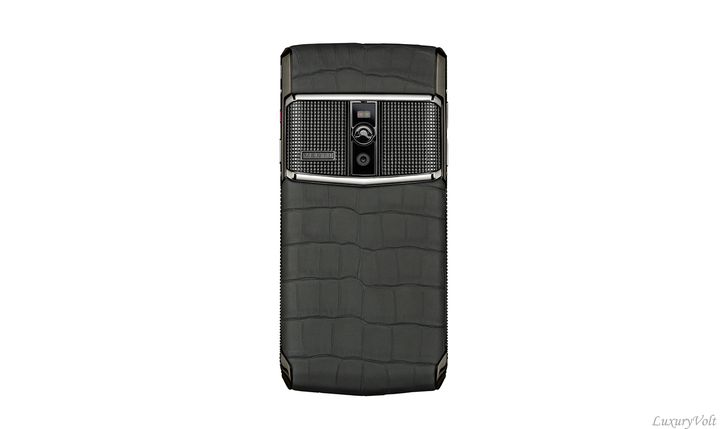 Thankfully, Vertu is using one of the latest processors in the market. Vertu 2015 new phone is powered by Qualcomm Chipset, Qualcomm Snapdragon 810 Octa-core processor. This means that games can be played without suffering from frozen screen, battery won't dehydrate too soon and  the phone will process faster no matter how many applications are open, at the same time. What I truly love about this phone is the ability to charge wirelessly with Qi Compatible Wireless Charging, Qualcomm QuickCharge. This feature is not new and was present in the earlier Signature devices, too.
Battery is quite powerful with fuel that amounts to 3160mAh Li-ion.
New Signature Touch luxury phone for Diwali will launch in a range of four colours, across eight product executions; Jet Calf, Garnet Calf, Grape Lizard, Pure Jet Lizard, Jet Alligator, Pure Navy Alligator, Clous de Paris Alligator and Pure Jet Red Gold, each of which can be personalised with engraving. A beautiful range of cases will be available in three different designs, in a range of complementary materials and colours. Perfect for gifting, Vertu Phone price begins 7.5 lakh onwards, in India.