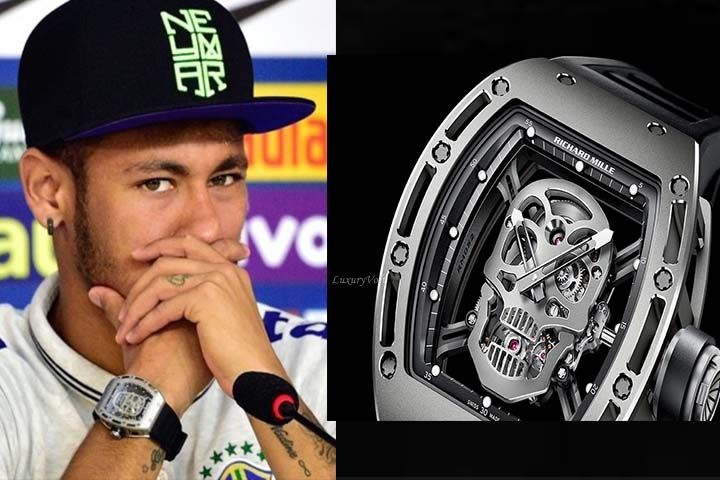 During the 2014 FIFA world cup held in Brazil, Neymar was spotted, sporting a Richard Mille RM052 Tourbillon Skull. Richard Mille is a favourite brand for many celebrity sportsmen. Tennis champion Rafael Nadal is RM's brand ambassador.
Neymar Skull RM watch has a skeleton, transparent dial. It features a full Titanium case. Neymar's Richard Mille watch has a prominent skull on the dial. The Neymar Skull watch includes a Tourbillon that's artistically located inside the jaws of the skull! A Tourbillon is one of the most fascinating complications in a Swiss Watch. Tourbillon is added to a watch to counter the effect of gravity, on the smallest watch parts and thus increase the watch's accuracy in telling time.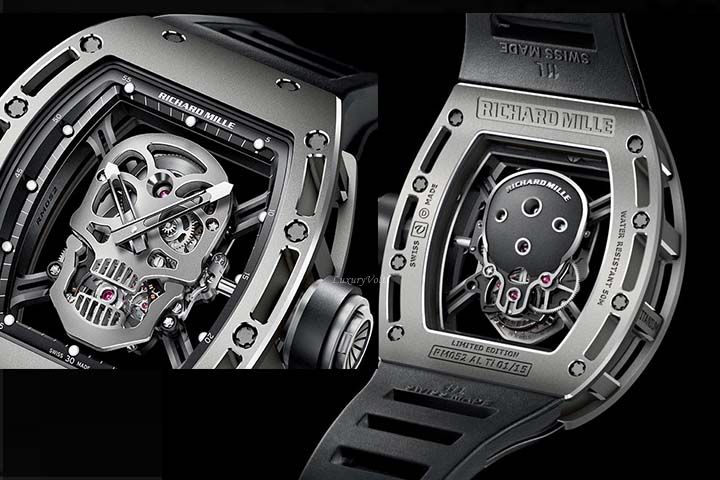 The skull in this Neymar watch appears suspended in the middle of the dial as it is supported by four bridges resembling bones inspired from pirate flags. The case design, with its opened flanks, continues this visual allegory to the human skeleton. The jewel of the Tourbillon is placed between the upper and lower jaw of the skull that gives the watch a very striking and impressive look.
Primary functions of Richard Mille watch are hours and minutes. This Neymar skull watch is a manual winding watch.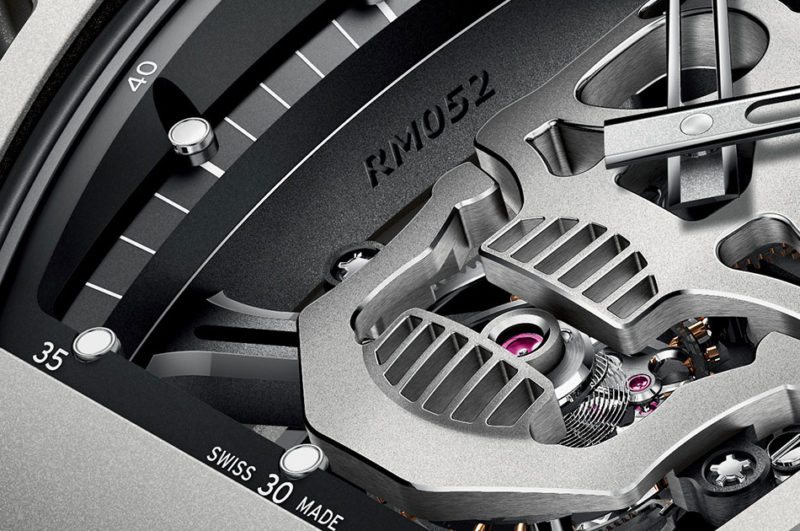 This celebrity watch is limited to 21 pieces, which includes 15 pieces of the Richard Mille RM052 in Titanium. There are only 6 unique set pieces in either red or white Gold. Neymar watch price is 595,000 USD. Coughing-up that much for a watch shouldn't be a problem when you're one of the world's richest footballers, like Neymar!
More watches in Neymar's extravagant Watch collection
Neymar Junior, a top notch footballer, is known for his incredible pace, sensational skills and outrageous goal scoring capabilities. Today, Neymar is one of the best forwards in the football world and is one of Brazil's most popular public figures.
Blog by Suraj Savkoor