From all the major Yacht shows, this year, we bring to you the most fascinating Concept luxury Yachts that will ultimately be seen strutting their beautiful designs, in the oceans. A golf Yacht, Yacht with seven floors and another with convertible swimming pool! The biggest European and American yacht builders have drawn out these impressions, to one day, see them take off, from the drafting board and be commissioned into reality. Listed below are some marvels of engineering and artistry. Luxury concept Yacht designs that are sure to appeal to the connoisseurs of luxury sailing.
Top 5 Concept Luxury Yachts: Oceanco Stiletto Yacht
As her name suggests, this 107 meters long yacht is sharp looking. The Stiletto luxury Yacht by Oceanco Yachts is designed to be built in steel and aluminium to produce best speeds. She can accommodate about 18 guests, and a service crew of 30. There will be a helipad on board for the discerning guest's convenience.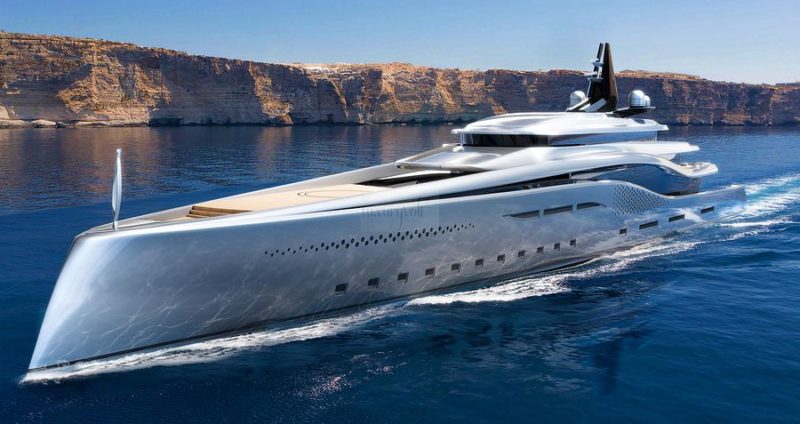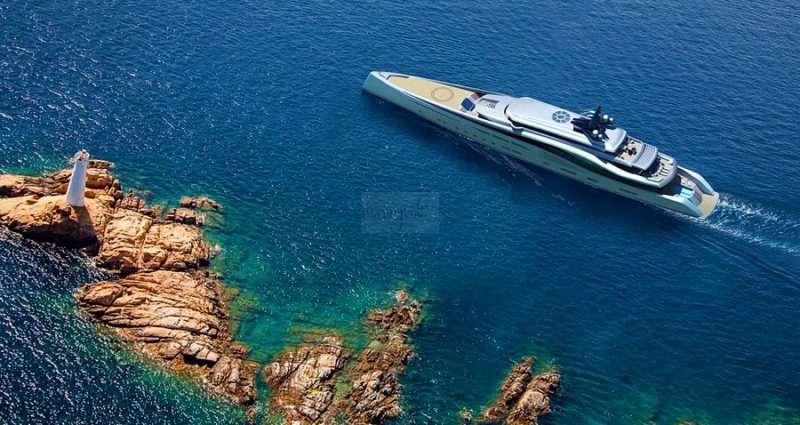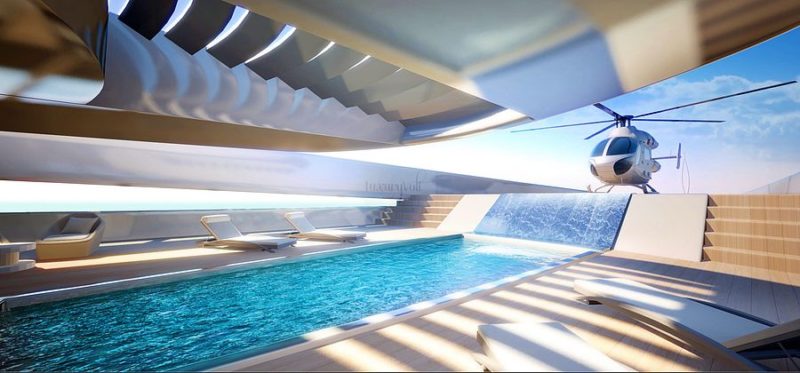 The most striking feature of the 'Stiletto' is going to be a huge pool fitted with a waterfall feature. The pool can be sheltered from the sides, to offer privacy. Now, isn't that something! The area next to the pool, will have a spacious bar with seating. A relaxed space for the guests to enjoy a bite or a bubbly.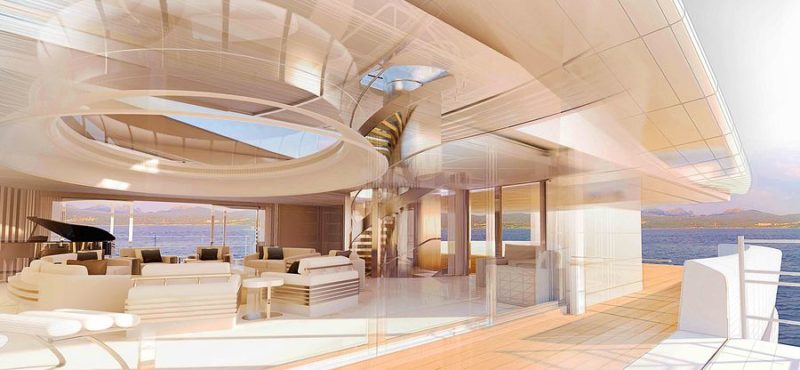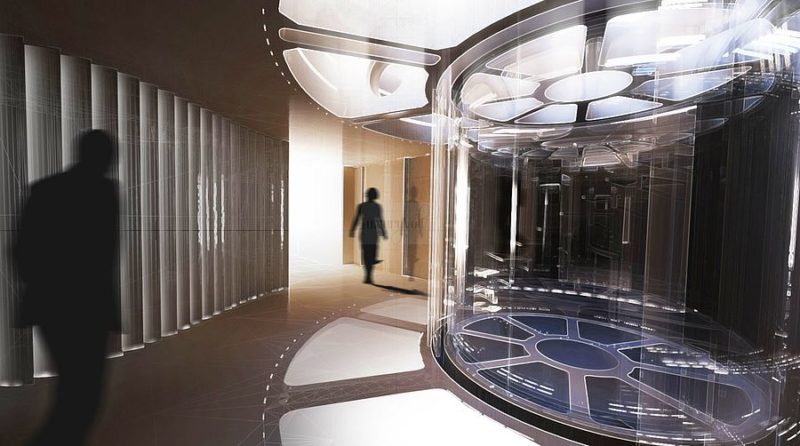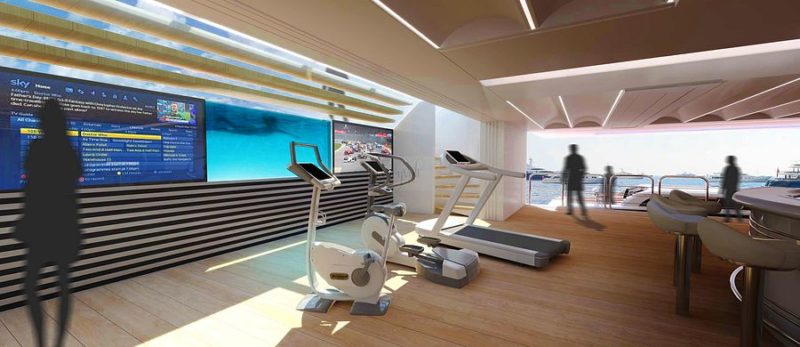 Stiletto luxury Yacht's decks have been designed to give a feeling of height and space. A big skylight in the atrium will illuminate the interior with natural light. Stiletto will have a massive spiral staircase spanning three decks. This luxury concept Yacht comes with a covered entertainment area situated on the foredeck. Come rain or shine, the fun can go on!
Top 5 Concept Luxury Yachts: Nobiskrug Blue Seas Yacht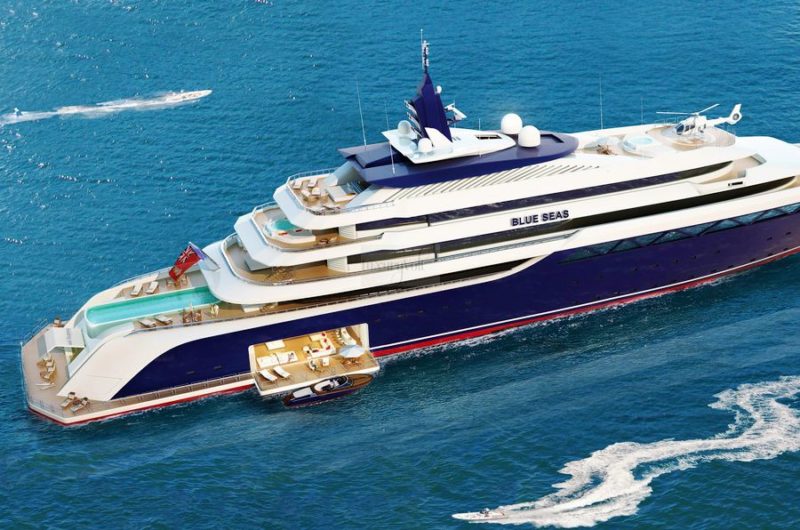 Blue Seas luxury mega yacht, promises to be an ode to German engineering. The mammoth 135 meter boat by Nobiskrug Yachts has two swimming pools and get this, seven decks! Imagine that!
A massage, steam and sauna in the salon area, will ably take care of any aches and pains that guests may complain of after touring this humongous vessel! Blue Seas luxury mega Yacht boasts of a deck, dedicated completely to the owner's suite. It comprises of indoor as well as outdoor dining, a lounge and sunbathing area. Perfect yacht for that big anniversary party!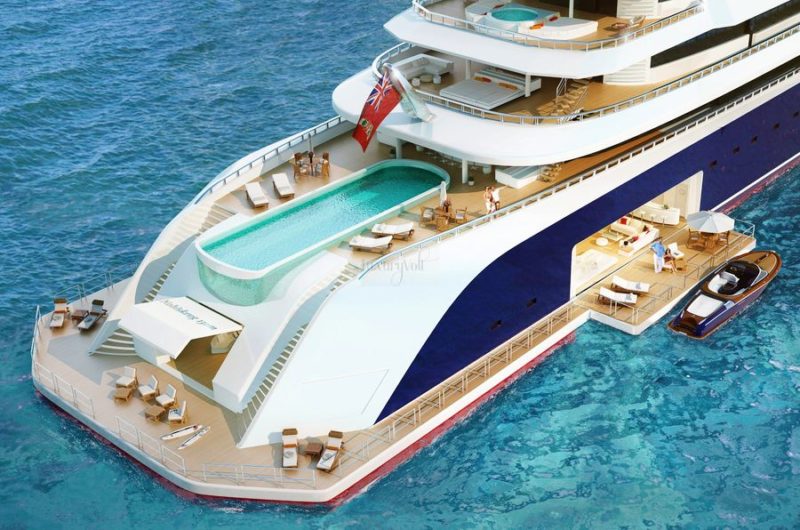 There is also an office with a conference room. How great would it be to get invited to a conference, here! As luxurious as this Yacht promises to be, a ride to the Yacht could well be arranged via a private copter. There are a couple of helipads on board. An observation bar, to toast any celebration. The Germans understand "mega" luxury well!
Top 5 Concept Yachts: Fairwei Yacht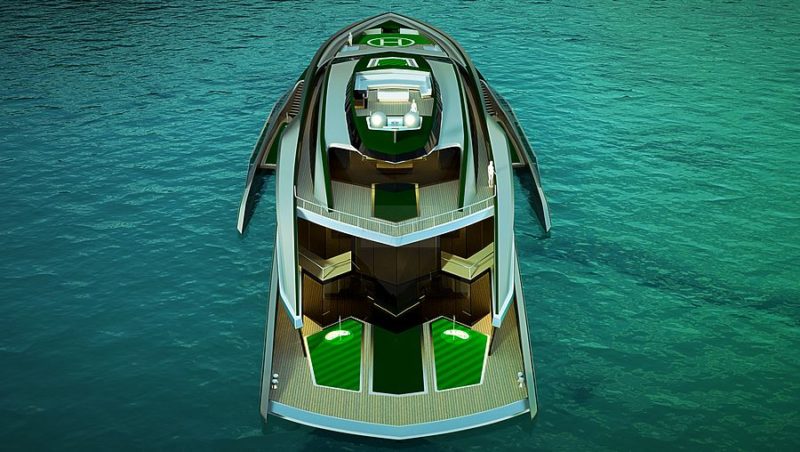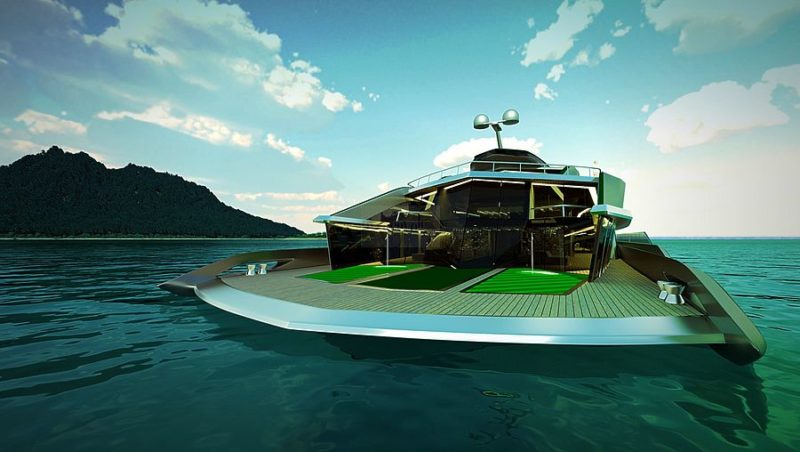 Fairwei is a concept yacht, designed by Sweden's Gray Design in collaboration with US based Ron Motor Group. True to it's name, Fairwei luxury yacht promises to be a golfer's paradise. A fairway on water! The 105 meter super luxury golf yacht will have putting greens on it's aft and side wings. Golf enthusiasts will be able to practice their shots on a drive that's above the fly deck, and enjoy spectacular views as they swing their clubs.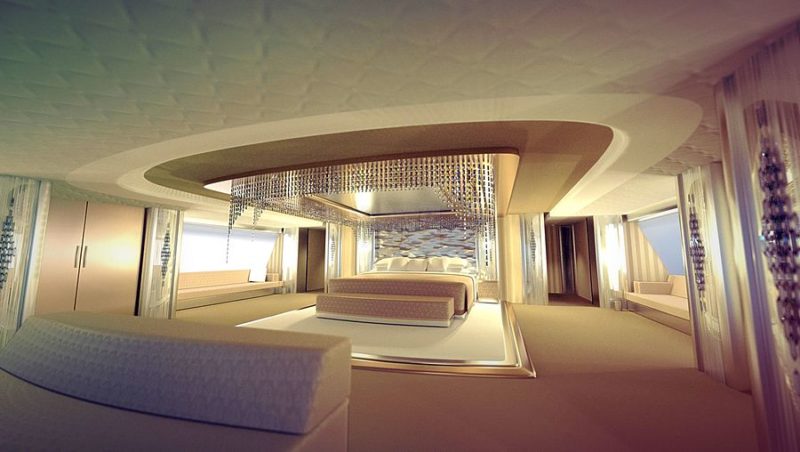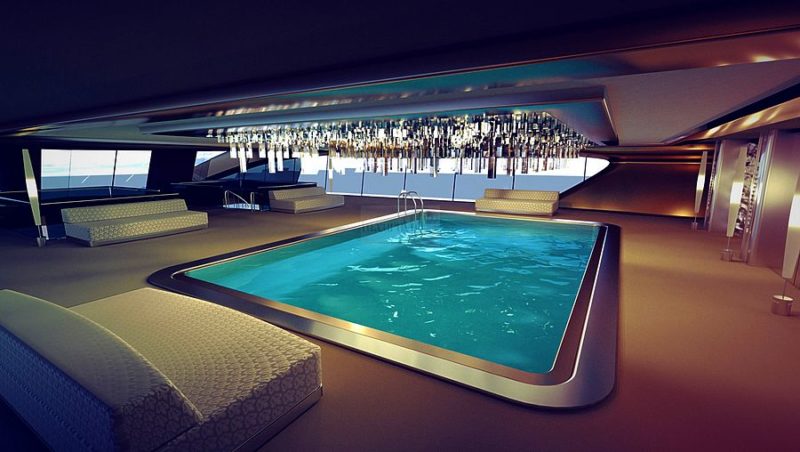 The boat's interiors and 5 cabins are intended to be sleek and simple, with crystal detailing. A luxurious yacht would be incomplete without a swimming pool. The Fairwei luxury concept Yacht will house a pool, as well as a spa, to soothe those sore muscles after a hard game. The boat shall be serviced by 24 crew members.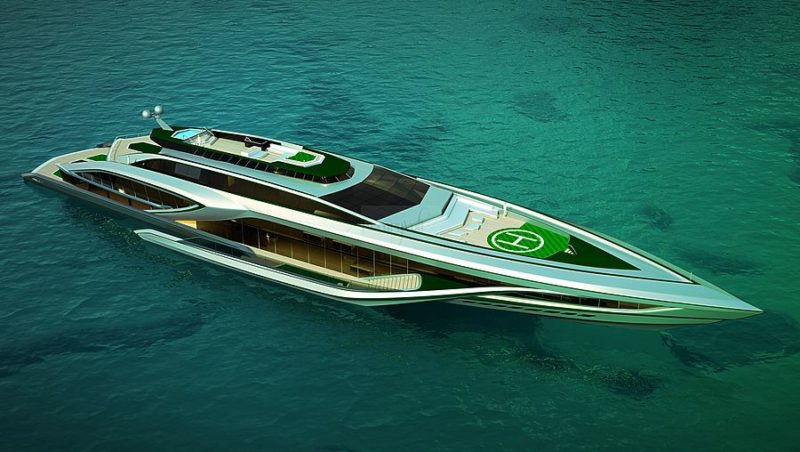 Fairwei is designed to be one powerful yacht. She will come with a hybrid propulsion system, with Caterpillar generators and lithium-ion batteries.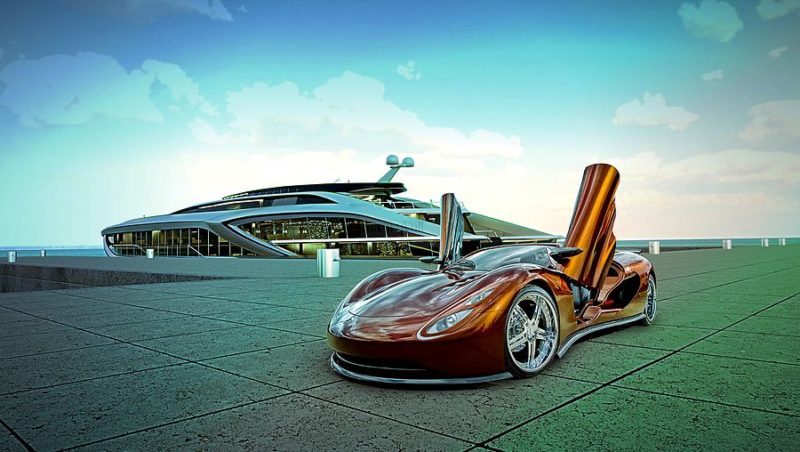 In case you want a car to match the Fairwei, the very able Gray Design team plans to come out with a hyper-hybrid, all-wheel-drive, super car called the 'Bird of Prey'. This luxury car will be equipped with Formula-One electric drive technology. Need one mention the speed it can accomplish?! The super luxury yacht and the car, will have a limited edition release. Book yours now!
Top 5 Concept Luxury Yachts: Mondomarine SF60 Yacht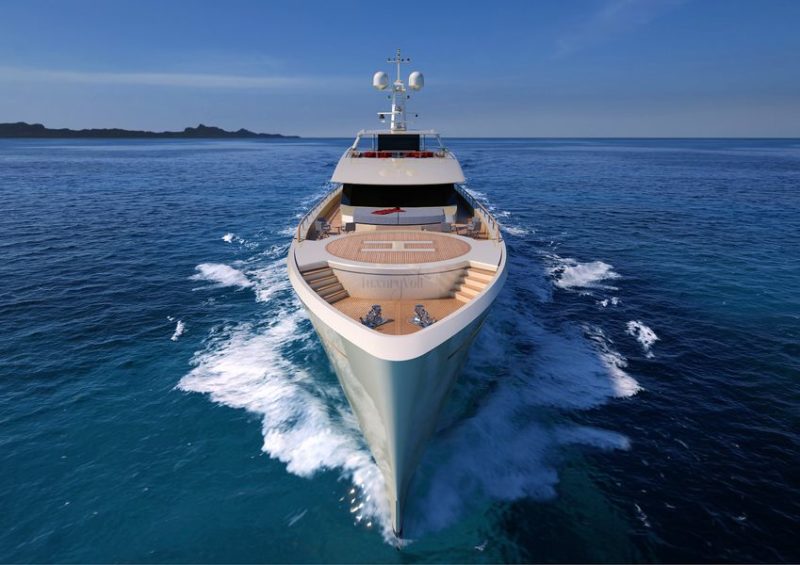 This luxury concept yacht is the outcome of the collaborative efforts of SF Yachts and Luca Vallebona. Yes, she has Italian genes! The SF60 concept project was showcased at the Dubai Boat Show 2015. Mondomarine SF60 built almost entirely of aluminium. She has clean, sleek lines, and can cruise at a top speed of up to 18 knots.The boat boasts of six cabins in all. The ones on the main deck are luxuriously appointed.
The concept luxury Yacht's owner's cabin on the upper deck has been given special attention. It is befitting of one lucky enough to possess this boat! The cabin has two balconies to enjoy expansive views. SF60 Yacht's interiors have been designed by Luca Vallebona. What we love the most is this quirky feature – on the main deck, is a round sofa that floats on a water floor!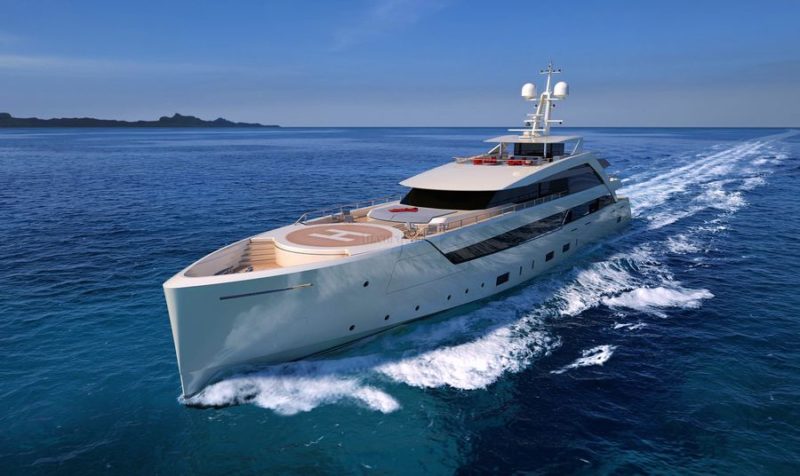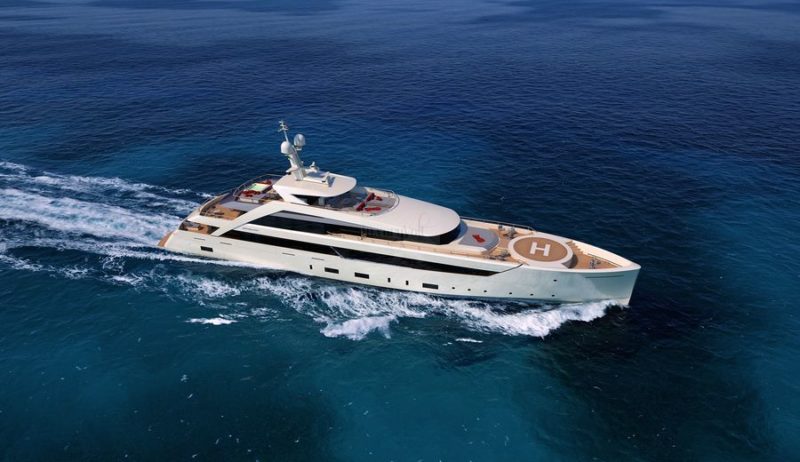 In case duty calls, there's a helipad on the upper deck. There's a partially covered sun deck housing the swimming pool. The perfect relaxing place to watch the world sail by from a luxury Yacht! Italian art and design have a coveted place in history and this 60mt luxury Yacht Mondomarine SF60 is no exception!
Top 5 Concept Yachts: Intensity Yacht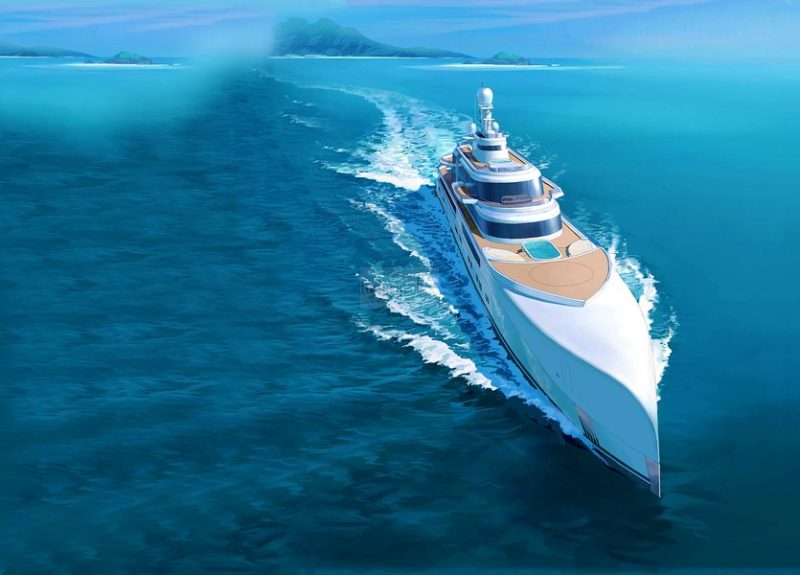 This magnificent 88.8 mt foot, triple-decker craft is the brainchild of a German and British joint venture. Abeking and Ramussen and Y.CO joined hands with award winning designer Andrew Winch to create this glass-wrapped lithe boat that can cruise at a top speed of 17 knots.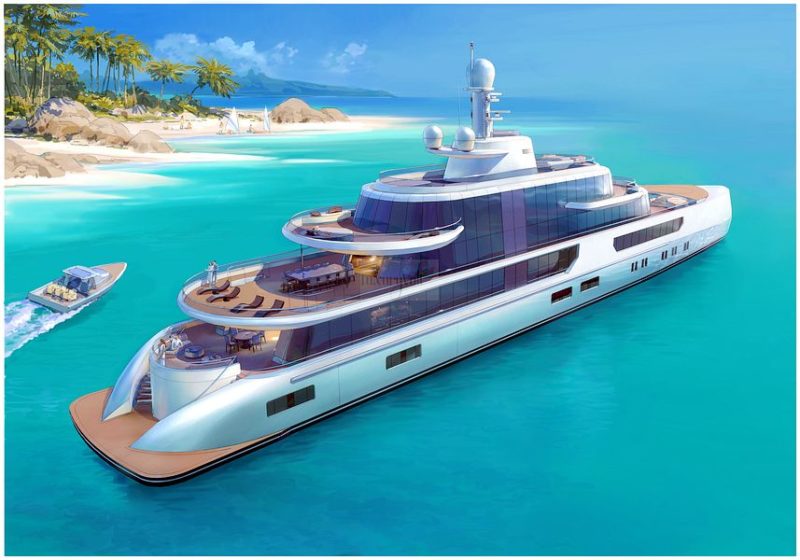 You can't help but notice it's largely glass -fronted exterior, giving it the look akin to a gliding marine creature. Intensity is inspired by a Caribbean island, and the use of glass somehow intensifies the "oneness"  between the yacht and the water it sails on.  A feeling of treading water while remaining indoors!
The yacht has 7 cabins, and the owners get to enjoy their own private deck. The layout is spacious, and guests can enjoy panoramic views of the water, and beyond. Considering the fact that the glass will let in a substantial amount of natural light, the interiors are likely to be furnished with dark colours.
This luxury yacht price is 126M Euros, excluding the interiors. Intensity Yacht is bound to be an 'Intense' experience for one lucky luxury Yacht buyer!
Words by Ritu Mathur