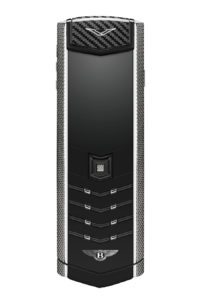 The newest member of the Bentley Vertu series phones has been announced and it comes with a keypad. Unlike the first Bentley Vertu phone that boasted of full touch screen with massive internal memory and super fast pocessor, the second Bentley phone has a very old school design. Vertu has made the second and newest Bentley phone in the luxury phone maker's very popular 'Signature phone' series. The new Vertu Bentley luxury phone is called 'Signature for Bentley' and was announced at the Goodwood Festival of Speed.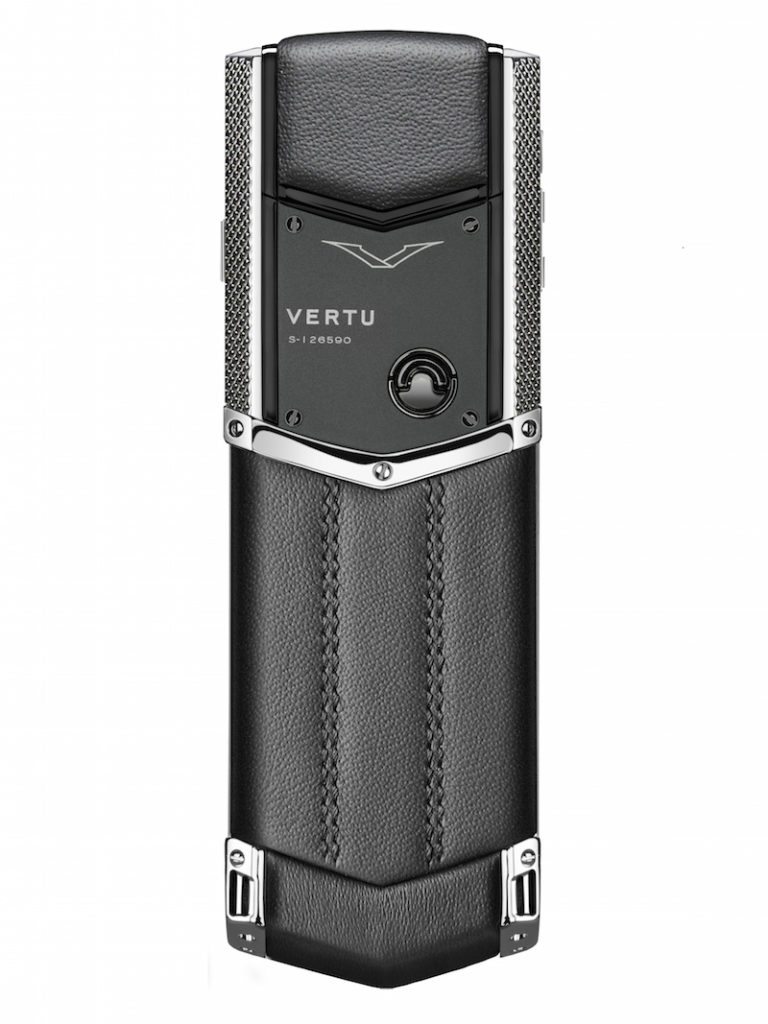 Signature Bentley phone is the second device built by Vertu, in the 5 year partnership, between the two brands. The newest entrant does not run on Android OS. The primary focus here is on the design. Signature for Bentley is inspired by the Bentley Mulsanne Speed, the renowned car maker's pinnacle model.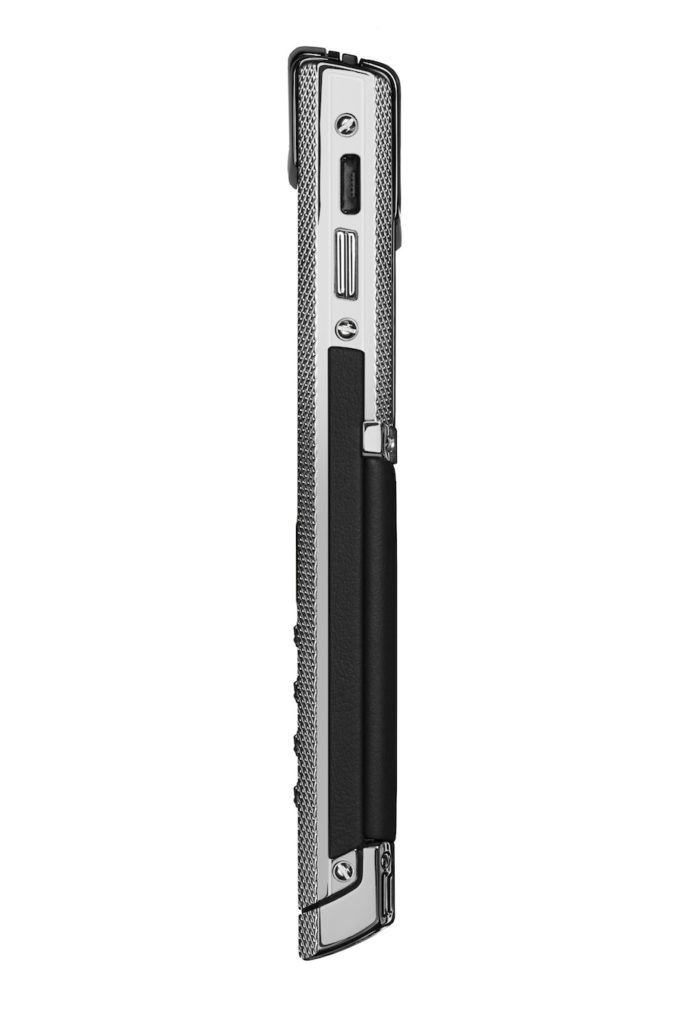 Design cues drawn from the Mulsanne Speed include the carbon fibre pillow on the Signature Vertu phone. This pillow shares a similar carbon weave design pattern to that on the Mulsanne Speed. The sleek phone is given polished, stainless steel sides which offer a tactile knurled finish reminiscent of Bentley control knobs. Bentley 2015 phone is wrapped in Beluga Black calf leather. It is sourced from the same tannery used by the world-leading automotive company, as is the phone case which is also embellished with a Bentley Flying B Titanium emblem.
This instantly recognisable Bentley Flying B logo is inscribed on the front of the phone, adorning the sapphire face piece below the key pad.
Vertu Signature for Bentley can also be customised. Customers can match their phone and case to their Bentley car leather and stitching or create something of their own design from 2,300 possible combinations. Owners can choose from the eight bestselling Bentley leather and stitching colours; Hotspur, Beluga, Linen, Newmarket tan, Burnt Oak, Fireglow, Imperial Blue or Saddle. Black metal or sapphire keys can be complemented by a select key, chosen from one of six gemstones; White Diamond, Black Diamond, Blue Sapphire, Orange Sapphire, Ruby or Tsavorite. A personal engraving on the back plate provides the finishing touch.
The newest Vertu Bentley luxury phone is a very basic phone. If you loved the first Vertu Bentley phone with Qualcomm Snapdragon processors and 64 Gigs memory, then it is very unlikely that you will like the new one! It does not come under the smartphone category, because of its limited features.  Focused on voice calls and high-quality sound reproduction, Signature Bentley phone, uses refined technology to deliver simply superb acoustics. Whether you're making or receiving calls, Signature offers crystal-clear voice clarity, while side-mounted speakers, enhanced with stereo widening software, ensure impressively rich and accurate sound.
Vertu Signature Bentley will be available for pre-order from today. Vertu Bentley Luxury phone 2015 price is £14,500 or€17,500 or INR 1449902 ( for Beluga Black Calf Leather ). Vertu's return to the old school phone design must be for a good reason. If you are still too enamoured by large touch screen phones that run on latest Android OS and super fast processors then check out our hands on review of the Tonino Lamborghini luxury phone launched in 2015. 
Signature Bentley Vertu Phone 2015 Technical Specifications
PHYSICAL SPECIFICATION
Length: 130 mm, Width: 42 mm, Depth: 13 mm
Weight: 167g
SERVICES
Vertu Dedicated Concierge , Vertu LIFE.
OPERATING SYSTEM
Series 40
HARDWARE CHARACTERISTICS
High resolution 2" QVGA LCD display supporting up to 16 million colours, protected by sapphire crystal
4GB internal memory
High-fidelity 11mm x 15mm loudspeaker with dual sound ports
Battery:
Removable 1050 mAh Li-ion battery
Talk time: Up to 5 hr 30 min (GSM), Up to 3 hr (WCDMA1)
Stand-by: Up to 300 hr
CONNECTIVITY
Quadband GSM 850/900/1800/1900 MHz
WCDMA Bands1 I & V
WLAN1 802.11 b/g
MicroUSB system connector with USB On-The-Go support
Bluetooth® v2.0 + EDR
APPLICATIONS
Messages, Contacts, Call History, Calendar, Alarm Clock, Web Browser, Gallery, Music Player, Calculator, Voice Recorder, Notes
USER INTERFACE DISPLAY LANGUAGES
Arabic, Bahasa Indonesia, Danish, English (GB), English (US), Finnish, French, French Canadian, German, Hindi, Italian, Japanese,
Brazilian Portuguese, Norwegian, Russian, Simplified Chinese, Spanish (ES), Spanish (US), Swedish, Traditional Chinese (HK),
Traditional Chinese (Twn), Turkish, Ukrainian.
WITH YOUR PHONE
Vertu Signature S phone
Leather phone case
Wall charger with regional plug heads
Car charger
MicroUSB cable x 2
Spare Li-Ion battery
Polishing cloth
Collateral pack, including Quick Start guide, Warranty booklet and Authenticity card