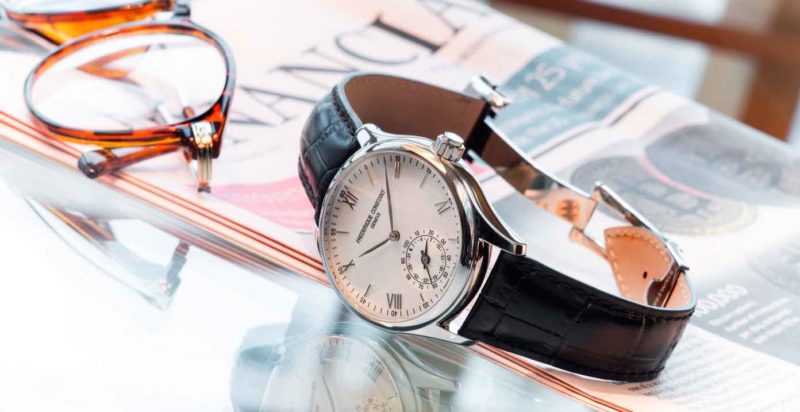 A lot has been said about the rise of smartwatches and its concurrent, damaging effect, on the swiss watch industry. It all boils down to this – there is only one gadget, the wrist can accommodate in that much real-estate; either a smartwatch or a swiss watch…… But wait, why can't it be both? When the makers of Frederique Constant watches, realised that entering the smartwatch market is inevitable, they wasted no time in trying to achieve just that.
The Horological Swiss smartwatch is a watch that functions like a smartwatch and looks like a swiss watch.  The Swiss Horological Smartwatch is the synthesis of high-tech innovation and traditional swisswatch craftsmanship.
I spent some wrist time with the Frederique Constant smartwatch and Alpina swiss smartwatch, at Baselworld and here's what I think about it.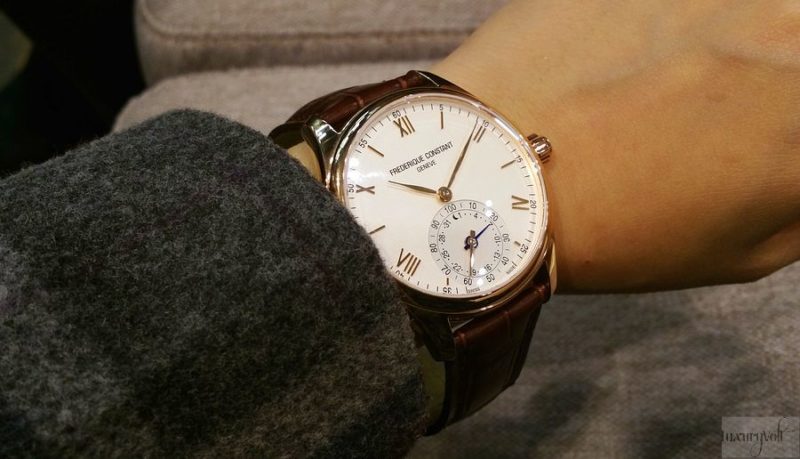 The Horological Swiss smartwatch is a swiss-watch replacement for a 'fitness tracker'. I wouldn't call it a smartwatch, yet. The only two 'tech or smart' functions of the watch are sleep tracking and motion tracking. It hasn't yet evolved as a smartwatch that will relay phone information like call, email alerts on the face of the watch. It is not an extension of your smartphone.
This does not mean, that the watch is any less worthy of your money.
I think Frederique Constant & Alpina have created a new segment all together with their Swiss Smartwatches. This new segment will directly target the Quartz watch market. A quartz watch's basic functions are telling time and date. Quartz watches run on batteries. The swiss smartwatches, too, run on batteries, but they offer additional functions of fitness tracking.
Design of Swiss Smartwatch.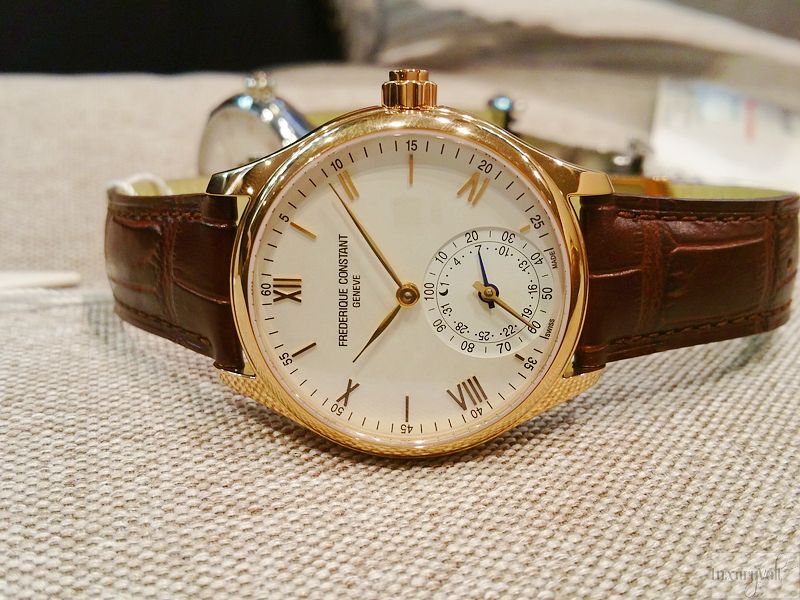 The swiss smartwatch looks and feels like a sophisticated, timeless watch, on the wrist. Frederique Constant smartwatch, like any other swiss watch, is assembled by a professional horlogier, in Switzerland. FC has used materials that will appeal to most watch wearers. The stainless steel or rosegold plated cases are paired with leather straps in brown or black or a steel bracelet.
I don't think you will find a better looking fitness tracker!
Functionality as a fitness tracker
In swiss watches, often, a sub dial is used to represent other functions of the watch like calendar, chronograph & moonphase. The swiss smartwatch has tactfully used a sub dial to represent the 'smart' functions of the watch. See the picture below to understand how, the subdial at 6 Oclock tells you how fit you are!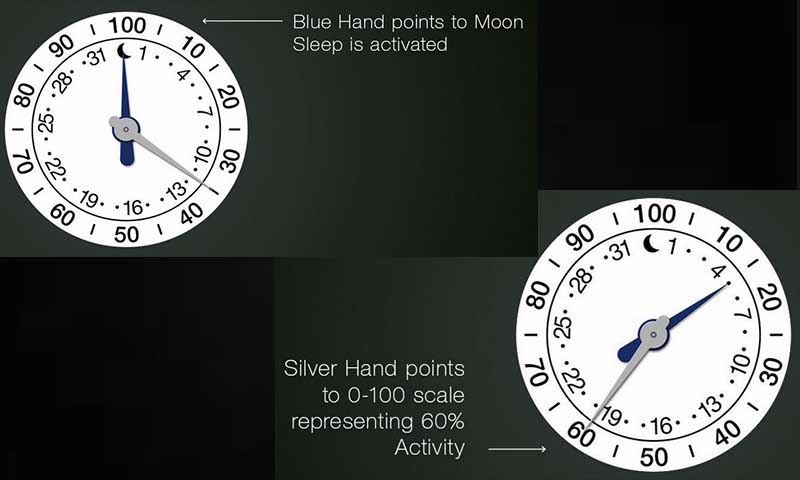 The watch relays fitness data to an application on the phone/tablet via bluetooth. What amazes me is that the battery of the watch is likely to last 2 years despite being connected over bluetooth! Oh and it does not require recharging. Which means no ugly charging points on the watch.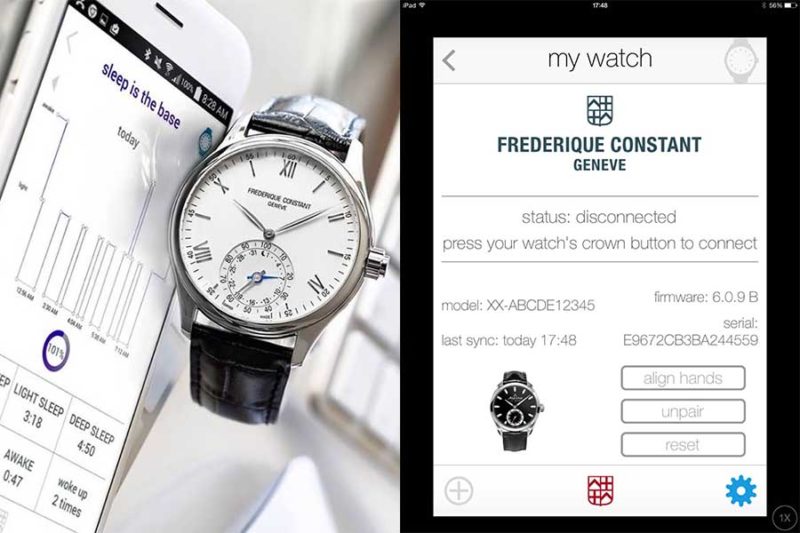 Frederique Constant Smartwatches are made to provide full functionality for at least 10 years. Fullpower and Frederique Constant have devised hardware and software solutions that will enable OTA (Over The Air) upgrades over time.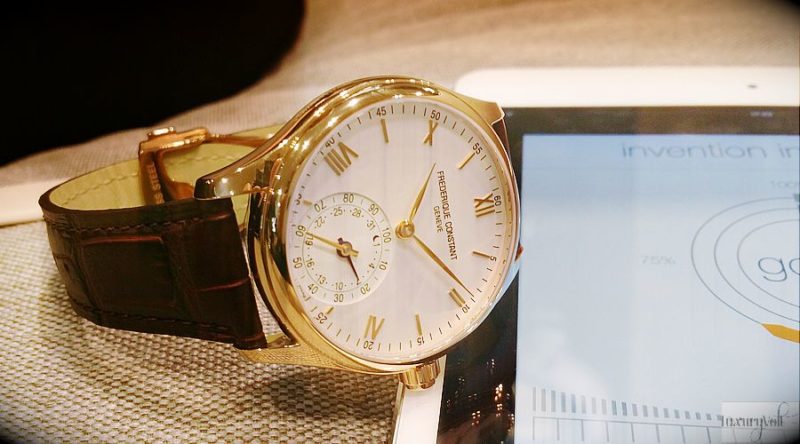 Frederique Constant Swiss smartwatches will be available soon, in the market. Frederique Constant Swiss Smartwatch price is about 85,000 Indian Rupees (excluding taxes) or 1295 CHF.