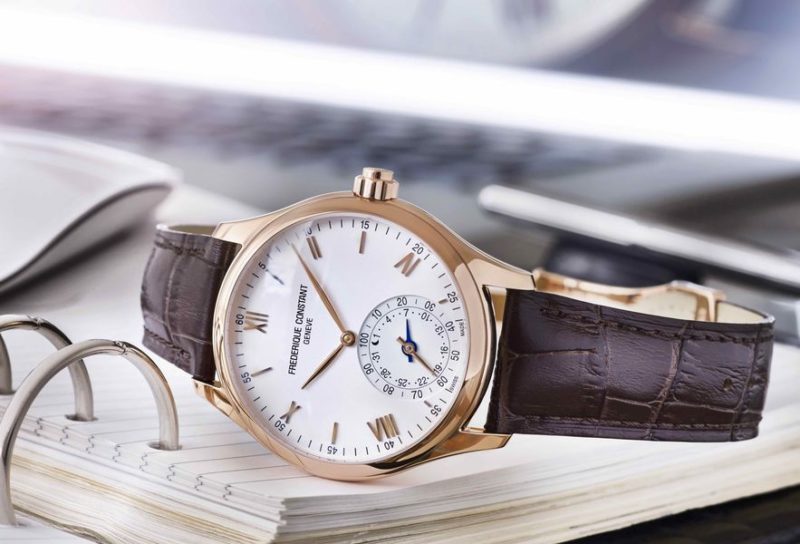 The first Swiss Smartwatch is finally here! Frédérique Constant, a popular swiss watch maker has built a quartz watch, purely for the purpose of making it 'smart'. The new quartz movement is designed to sync with an application on your phone. It will show accurate time depending on what time zone you are in and much more.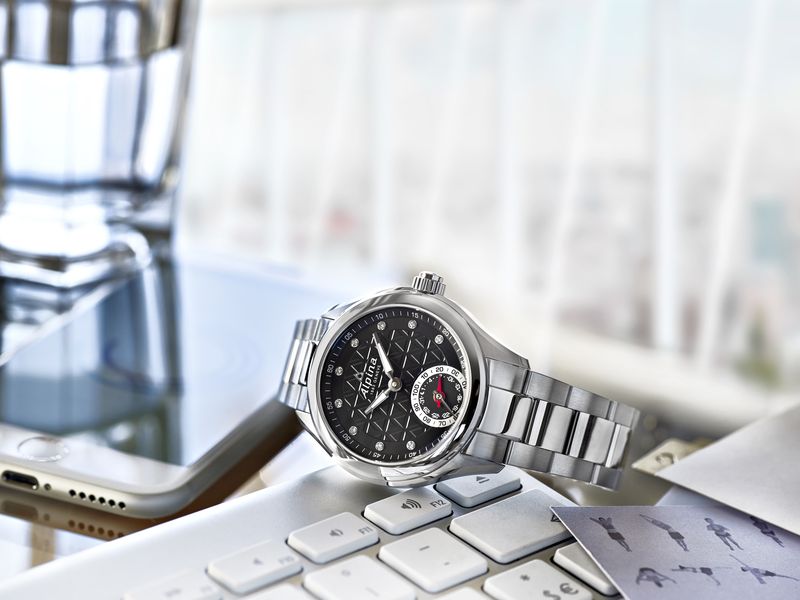 Frédérique Constant and Alpina watches are two swiss brands, who will sell nearly 10 models for men and women with the smartwatch functions, starting June 2015. Frédérique Constant has collaborated with Fullpower technologies inc from U.S  to build 'Manufactures Modules Technology'. Its mission is to bring the MotionX-365® Horological Smartwatch open platform to the Swiss watch industry.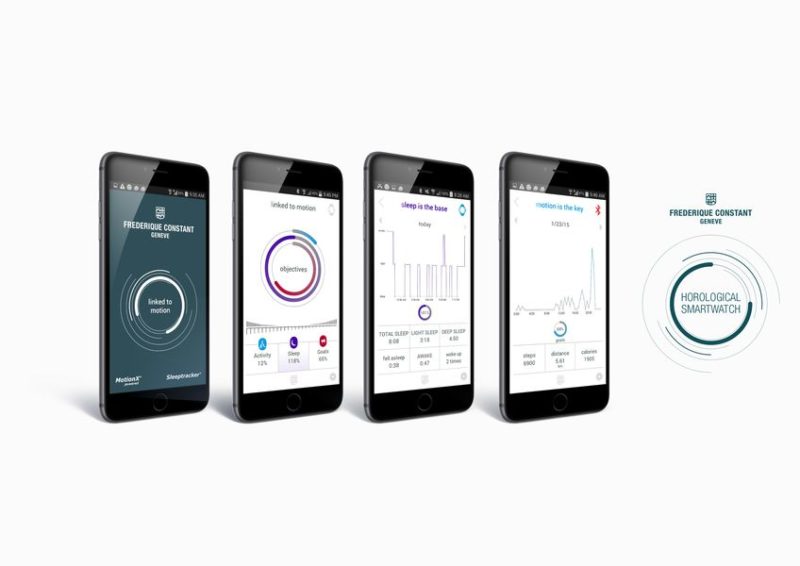 So far, there is nothing truly new about the functions that Swiss Smartwatches will offer. Functions like sleep tracker, activity tracker, adaptive coaching have already been around, on plastic and metallic looking smart watches, for years. What's new is that these timepieces will successfully serve one very important purpose of wearable gadgets which most smart watches have failed to and i.e. look fad. Also, they will be the first ones to have 'swiss made' written on the dials.
How will the Swiss Smartwatch work? The Swiss smartwatches are capable of bi-directional communication with iPhone and Android apps. Activity and sleep information is presented in real-time on the Swiss Smartwatch using beautiful traditional analog dials.
Frederique Constant Swiss Smartwatches have stainless steel and Rose gold plated cases. Models come with leather straps in the color of choice (brown or black) or a steel bracelet. These Swiss smartwatches are priced around 1295 CHF or 84,000 Rupees (excluding local taxes)
It is truly commendable what swiss brands Frédérique Constant and Alpina watches propose to bring to the smart watch arena. What remains to be seen is how will these watches be received at the offered price. I feel that the swiss smartwatches are very well priced for the 'smart' factor that comes with a swiss made quartz watch.
Specifications Swiss Smartwatch Frederique Constant
REFERENCE FC-285V5B4
Case: Polished rose gold plated stainless steel 2-parts case, diameter of 42 mm, Convex sapphire crystal, water-resistant to 5 ATM
Movement: FC-285 quartz caliber, functions adjustable via the crown, 2+ years battery life
Functions: Always-on time & date, MotionX® activity tracking, Sleeptracker® sleep monitoring, Sleep cycle alarms, Get-Active alerts, Adaptive coaching, MotionX® cloud backup and restore
Dial: Silver dial with hand-applied indexes, Hand polished rose gold plated steel hands
Bracelet: Brown leatherstrap with folding buckle
Specifications Swiss Smartwatch Alpina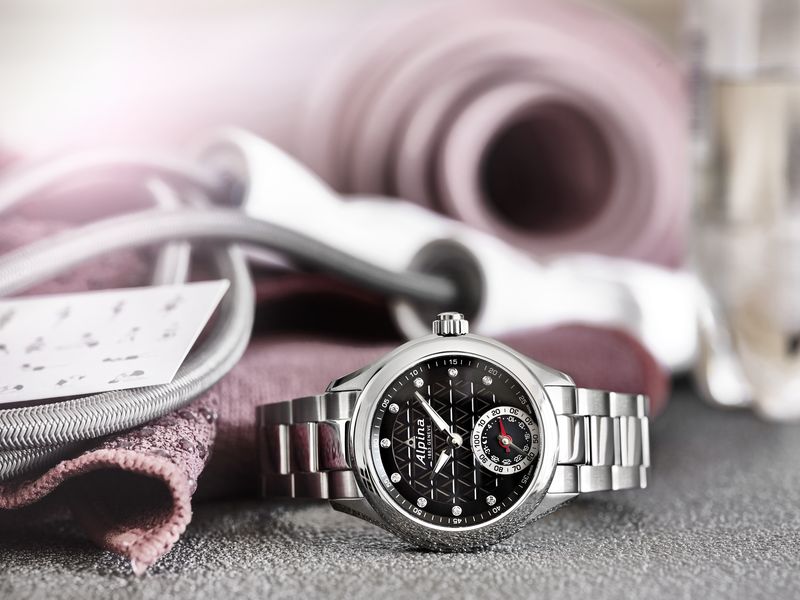 REFERENCE AL-285BTD3C6B
Case: Polished and brushed 3-parts stainless stainless steel case, 39mm diameter, Dome shaped scratch-resistants sapphire crystal, Water-resistant up to 100m/330ft/10ATM
Movement: AL-285 quartz caliber, All functions adjustable via the crown, 2+ years battery life
Functions: Always-on time & date, MotionX® activity tracking, Sleeptracker® sleep monitoring, Sleep cycle alarms, Get-Active alerts, Adaptive coaching, MotionX® cloud backup and restore
Dial: Black dial with guilloché triangle pattern and 11 handset diamonds. Hand polished hands with white luminous treatment
Bracelet: Brown leatherstrap with folding buckle
Frederique Constant Swiss smartwatches price is 1295 CHF