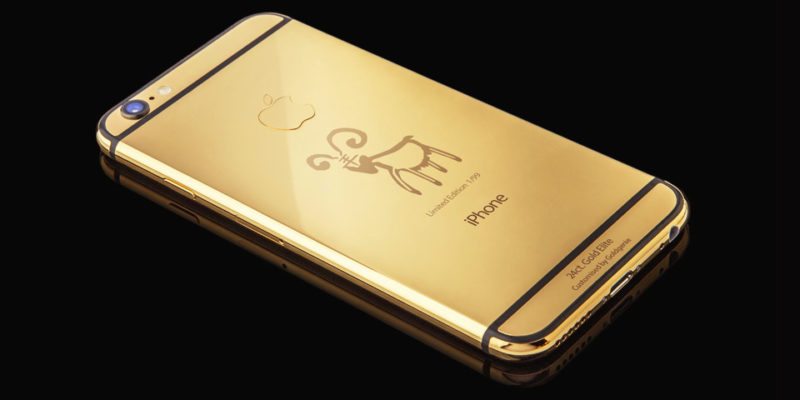 The Chinese New Year is a few days away and luxury brands are going all out to woe the most important luxury market in Asia with the 'Goat Year' versions of their products like a 24 karat gold iPhone6 or golden goat engraved swiss watches.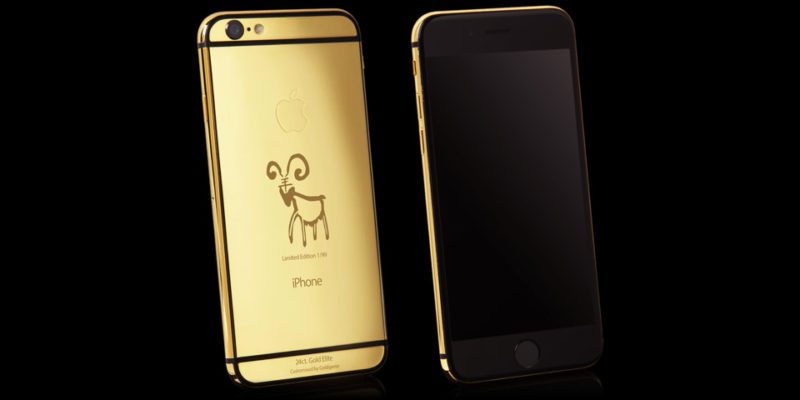 The iPhone6 is already available in its original gold shade skin., but that's not the real bling thing, right? Goldgenie, popular for gold plating gadgets has launched a special Chinese New Year 'Goat year' iPhone6. GG has coated the iPhone6 with 24 karat gold. Backside of real gold iPhone6 has the figure of a hand painted Chinese goat symbol.
Goldgenie will produce a limited 99 pieces of the 'Goat Year Gold iPhone6'; 24 Karat gold iPh6 with Goat symbol. Goldgenie iPhone6 and iPh6+ 24 karat gold plated phones price begins from 2637 GBP or 4000 USD.