Christie's Geneva held an auction of select rare watches, recently. Here are the top sellers and LuxuryVolt's favourite timepieces from the vintage collection.
 ROSE GOLD PATEK PHILIPPE REF 2499, PERPETUAL CALENDAR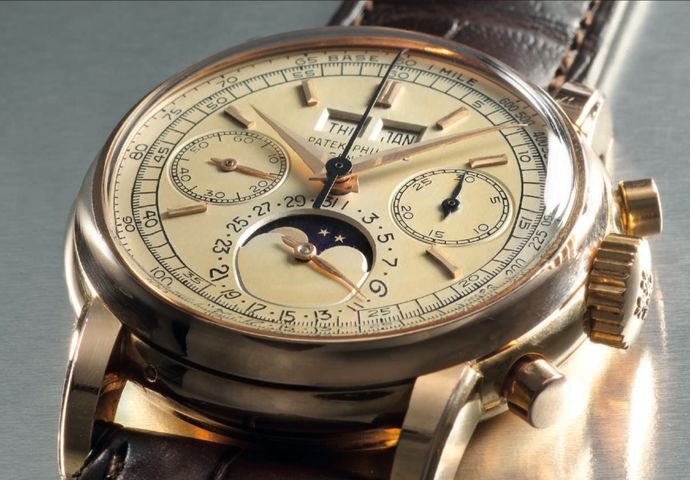 An 18K Rose Gold perpetual calendar watch from Patek Philippe that dates to 1950s. This description alone will roll eyeballs to the admirable details on this creation. Ivory coloured Patina enhances the vintage look of the Patek Philippe.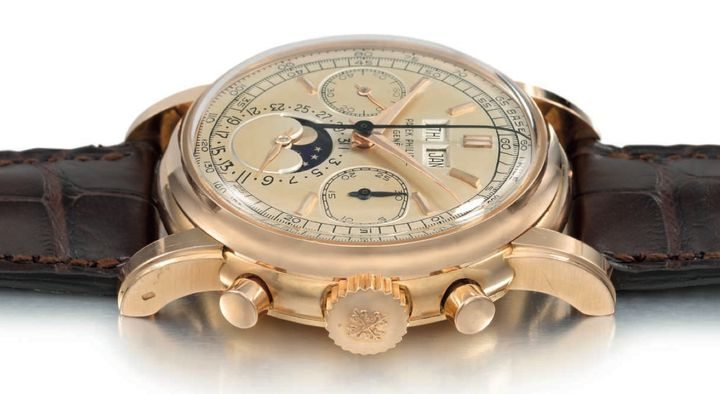 This watch belongs to the second series of the reference 2499. Perpetual calendar watches from this series typically have round chronograph buttons, either applied baton or applied Arabic numerals. This Patek Philippe reads moon phases too. 37.8 mm. diameter, outer Arabic five minute divisions and tachymetre scale in miles. The ref 2499 Patek Philippe sold for a whopping $2,160,544 or € 1,60,7907, nearly twice the price it was expected to fetch.
ROLEX 18K GOLD AUTOMATIC TRIPLE CALENDAR MOONPHASE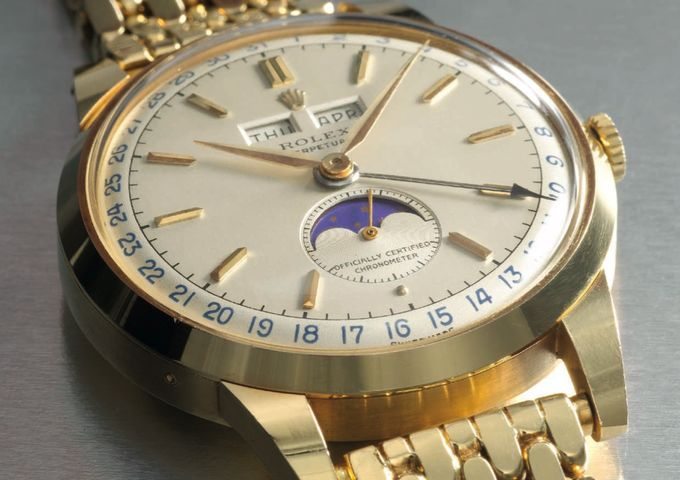 Another moonphase makes it to LuxuryVolt's list of vintage beauties from the Christie's auction. Created by Rolex in 18K gold, the watch ticks on automatic movement with triple calendar and moonphase. A very rare timepiece of ref.8171 belongs to circa 1952. This movement was used by Rolex between 1949 and 1952.
Together with reference 6062, the Oyster version with screw back, this is Rolex's only model of a calendar wristwatch with the addition of the moon phase indication. It comes with a wrist band made of braided 18K gold, seen rarely on Rolex watches. The 18K gold Rolex sold for $501,769.
PATEK PHILIPPE 18K PINK GOLD SPLIT SECONDS WATCH WITH PINK DIAL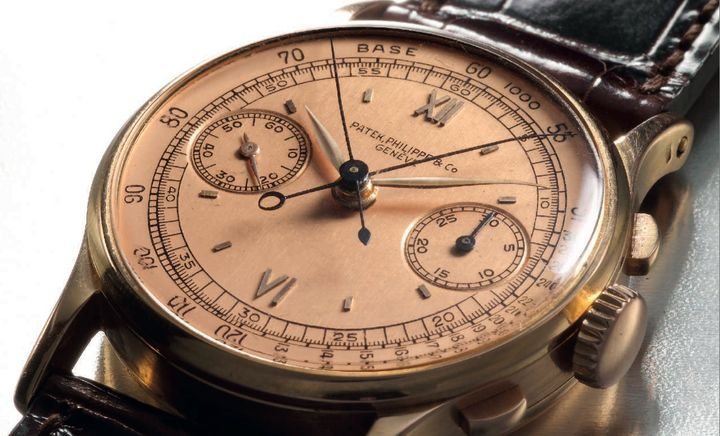 Moulded in the year 1940, this Patek Philippe watch is the most stunning example of hand craft perfection that the watch maker strived to achieve with months of work on a single watch. Patek Philippe vintage watch fetched an expected figure of $423,401.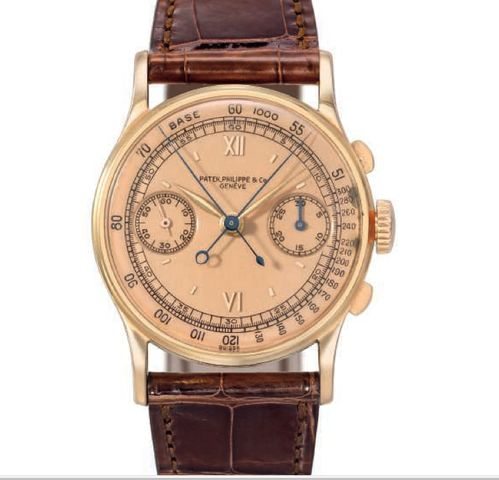 The beauty of this watch is in its simplicity. Love the combination and use of pink gold in this watch. There is applied pink gold batons with pink gold feuille hands gel perfectly with the pink dial. There is an outer railway five minute divisions and tachymetre scale that adds to the vintage glory.
The pink gold reference 1436 is a rare watch for a collector.
PATEK PHILIPPE SPLIT SECONDS WATCH WITH BREGUET DIAL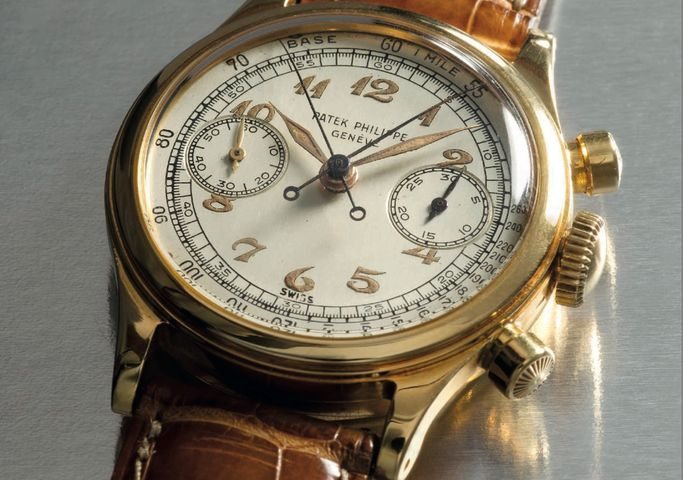 This Patek Philippe commanded a massive $1,572,789 or € 1,171,070, for its rarity. It comes with luminous Breguet numerals. Only three examples of ref 1563, cased yellow gold are known to exist. This swiss watch was built in 1947 but sold in 1952. One of its unique features are that it is made with a water resistant back case.
Reference 1563 is also known among collectors as the Duke Ellington chronograph because the Jazz legend once owned one of the three examples (movement 863'791, case 630'551) known to exist.
Images: Christie's Geneva