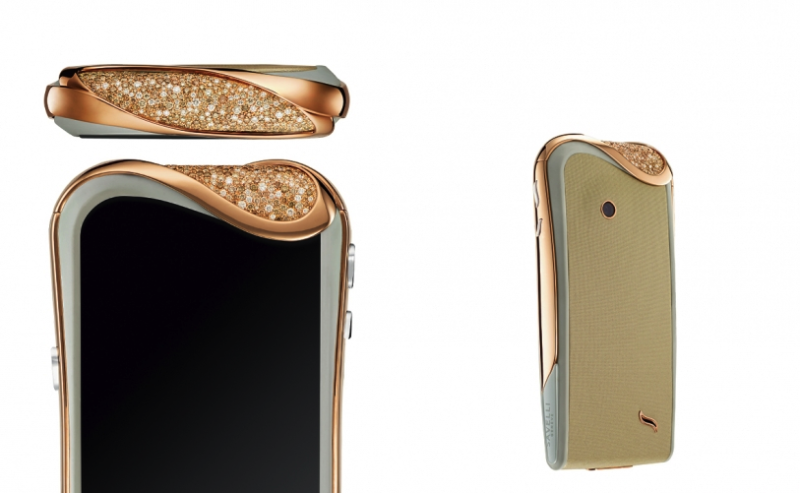 Luxury phones are becoming smarter than ever and are no more about just their external beauty. Savelli mobile handsets have been created, keeping in mind the necessity of latest in technology and the privilege of exclusivity. For connoisseurs of brilliant craftsmanship, 'Savelli' from Geneva has created the 'Jardin Secret' with eleven luxury models, each, with its distinctive identity. All of them run on Android OS, a popular operating system found in several smartphones.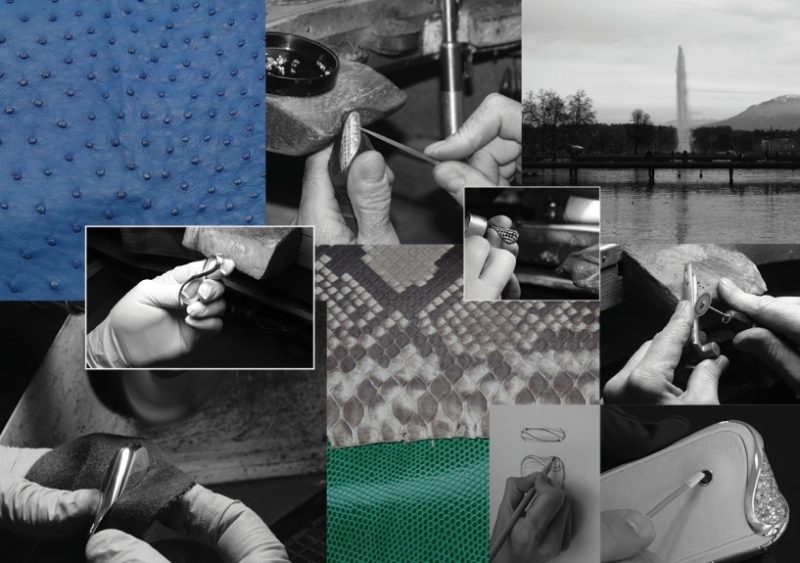 The range is designed to suit the taste of women who won't mind spending a little more for a smartphone, that works beautifully in the hand, as a precious Jewel.
The Jardin Secret is made of precious metals, diamonds and exotic animal skin. What makes it different from smartphones available in the market, is the look and feel of the phone. Each handset is hand crafted to render aesthetics that no other smartphone can flaunt.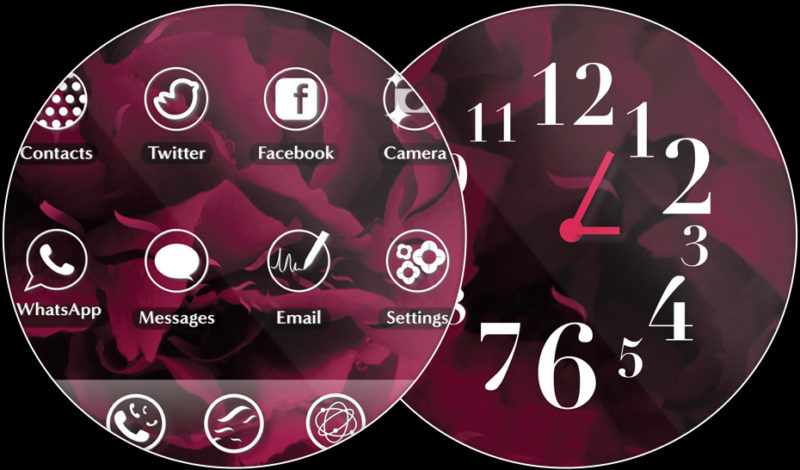 The magic of a customized luxury phone begins right when the phone is switched on; the user interface design and sounds have been created by top notch photographers and DJs to add to the exclusivity of the make. These sounds and ringtones can only be found in Jardin phones and are created by DJ Stephane Pompougnac
Celebrated photographer Patrick Demarchelier who has shot several cover pages for Vogue and has also been the personal photographer of Diana, Princess of Wales, has contributed in making the admirable icons on the beautifully contoured menu of the phone.
Jardin Secret is now available for sale at select stores and boutiques, including Harrods and Printemps. The jeweled smartphones will cost from $10,000-$120,000.
LuxuryVolt brings you the entire Jardin-Secret Collection from Savelli- Geneva, that is now on sale.
THE EMERALD IGUANA Luxury Phone version, is framed in a mix of polished stainless steel and 18-carat red gold. The back and the bottom front side are wrapped in Emerald Iguana leather. All Savelli Jardin Secret phones have Sapphire Crystal screen that are mostly scratch free. Inbuilt memory is 32 GB, WIFI 802.11 b/g, WCDMA & GSM support.
THE PYTHON LEATHER Savelli Phone version is, as the name suggests, covered in Python leather. To accompany the print, polished stainless steel. The buttons are in 18-carat rose gold, end-caps in high-tech and black ceramic.
THE SAVELLI ARDENT RED  Luxury Phone version is framed in elegant 18-carat rose gold. The heart, end-caps and buttons in high-tech, black ceramic.The back cover is made of Red Alligator leather.
JARDIN-SECRET DIAMOND NIGHT Luxury Phone is one of the most stunning pieces in the Savelli collection. Studded with 395 white diamonds serti neige (3.99 carats) the phone aesthetics are enhanced by the 18-carat rose gold. This too has unscratchable sapphire crystal.
DIAMOND RAIN Luxury Phone: Mix of 18-carat rose gold, and polished steel set with 144 white diamonds (1.62 carats) – Heart and end-caps in high-tech, white ceramic – Buttons in rose gold – Pearly Iguana leather.
SAVELLI BLACK SPORT Phone: Steel with black PVD (Physical Vapor Deposition) treatment is what makes this phone stand out from the other handsets in the range. The back side is wrapped in Black Alligator rubberized leather.
SAVELLI BLUE JEANS Phone : A modern and chic handset in the Savelli range. Polished stainless steel and blue Ostrich leather are the highlights of this phone. Also the Detailing in this one is with white caoutchouc.
CHAMPAGNE DIAMOND Luxury Phone : One of the most desirable and expensive phone, the Champagne Diamond version is covered in 18-carat rose gold and set with 395 white and cognac diamonds serti neige (4.68 carats).
THE SAVELLI BLACK INSANE Luxury Phone:  With 75 Baguette-cut white diamonds (7.88 carats), Stainless steel with black PVD (Physical Vapor Deposition) treatment the 'Black Insane' version is made with the best combination of black materials. Black Alligator rubberized leather covers the back.
JARDIN-SECRET WHITE ICE Phone: White is the most luxurious shade that a phone can take. This one is wrapped in White Alligator leather. There is also white ceramic and 18-carat rose gold complimenting the Alligator skin.
SAVELLI CLASSIC CARAMEL Luxury Phone: 18-carat rose gold – Heart, end-caps and buttons in high-tech, white ceramic – Caramel Nappa leather – Detailing in white caoutchouc – Ultra-Bombé, unscratchable sapphire crystal.
Savelli 's  jeweled and exotic animal skin smartphones are priced between $10,000-$120,000.
*Pics Courtesy: Savelli Geneva